3 Reasons Why ETH's Price Hit the Gas — And What's at Stake for Ethereum's Future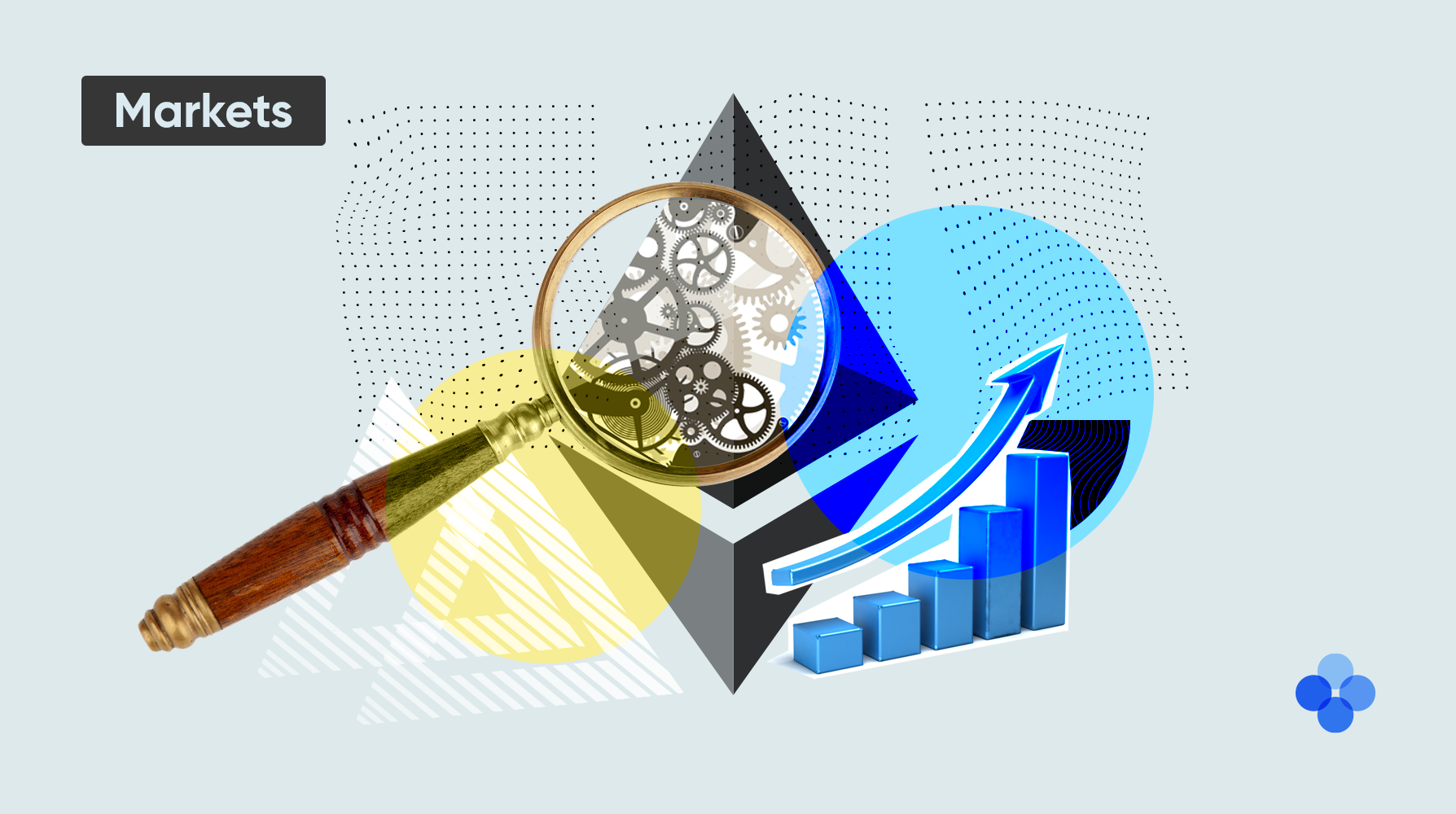 Ethereum has had a strong 2020, to say the least. The price of the project's native coin, Ether (ETH), is up approximately 200% year-to-date, as of the time of this writing — with 90% of its total circulating supply in profitable positions.

What is driving the notable demand for the first and foremost altcoin? OKEx Insights takes a deep dive into the fundamental factors affecting the price of Ether while also doing some technical analysis to examine where it could go from here.
Ethereum 2.0 is driving demand for staking
The most obvious factor driving the price of Ether upward is the anticipated launch of Ethereum 2.0, the testnet of which went live on Aug. 4.
The next evolution of the second-largest cryptocurrency platform will most notably transition the network's consensus algorithm from an energy-intensive proof-of-work mechanism to a more environmentally friendly proof-of-stake model. Instead of relying on miners to verify transactions on the Ethereum blockchain, the inbound PoS model relies on depositors — those users staking sums of Ether — to maintain the network's security.
Ethereum 2.0 stakeholders will be the ones to receive block rewards in the new system, which some may see as an opportunity to earn passive income. However, in order to participate as a validator, a user will need 32 ETH — the value of which is approximately $12,400, as of the time of this writing.
With the increasing demand to become a validator as the launch of Ethereum 2.0 moves closer and closer, it stands to reason that demand to accumulate 32 Ether at a desirable price is partially responsible for the increase in the price of ETH.
Ethereum derivatives volumes are hitting new highs
The surge in Ether prices may also be — at least, in part — attributed to the increase in ETH derivatives trading volume.
Though Bitcoin futures dominate the cryptocurrency derivatives market, trading volume for Ether futures is rising — and rising quickly. In September 2019, the ratio between ETH and BTC futures was roughly 8%. As noted by The Block, that number has now grown to 29%.
Aggregated daily volumes for ETH futures have also increased dramatically in recent months — nearing the vicinity of $14 billion, as per data sourced from skew. The data analytics company also noted that Sunday, Aug. 2 saw all-time-high volumes.
On OKEx specifically, we have also seen a significant rise in the daily volumes for ETH futures, having recently hit approximately $3.5 billion — notably higher than the March high of roughly $2 billion.
The open interest on OKEx continued to set new records in the last week and reached an all-time high of $352 million in the early morning of Aug. 2 — which was nearly double the previous high seen in February.
Moreover, growing enthusiasm for trading ETH is rapidly increasing the cost of holding long positions. ETH funding rates increased to above 0.2%, per every eight hours. This is an obvious sign that the market is overheated, as a 0.2% funding rate means that a 20x leveraged trader pays 4% every eight hours.
DeFi mania is locking up ETH
While Ethereum 2.0 is on the horizon, decentralized finance is already here — and the mania surrounding it is undoubtedly driving up the price of Ether.
Decentralized finance comprises a variety of noncustodial offerings, but the most noteworthy and hyped are those that offer sky-high interest rates. In an effort to cash in on the DeFi craze, users have been depositing ETH en masse. According to DeFi Pulse, there is currently 4.282 million Ether locked up in DeFi — a near-20% increase from the 3.426 locked up only one month prior. In terms of USD, the amount of ETH locked up is worth roughly $1.66 billion.
Moreover, Ethereum gas prices have risen nearly 20x since the beginning of the year, as per data from Etherscan — and the growth of DeFi and gas-usage shows a positive correlation.
The ICO craze is gone (but not forgotten)
The immense hype surrounding Ethereum-centered decentralized finance is reminiscent of the altcoin fundraising craze in 2017 and early 2018.
Known as initial coin offerings, or ICOs, the Ethereum-driven fundraising efforts were essentially the cryptocurrency industry's version of the traditional initial public offering, or IPO — minus the regulation. Companies or individuals looking to raise money to create a new cryptocurrency project could issue Ethereum-based tokens to investors in exchange for Ether.
In most cases, the newly issued tokens could be sold for large profits once issued and listed on cryptocurrency exchanges. This, in turn, spurred on demand for ETH, as profit-seeking investors looked to pour ETH into any and all available token sales. At the peak of the ICO bubble, one Ether was worth just under $1,500.
ETH technical analysis: Is Ether overheated?
Ethereum's price rally, which started in mid-July, has already resulted in profits for 90% of ETH holders. When looking at historical price movements, we notice that the asset faced a retracement the last time such a high percentage of the Ether supply was in profit.
As you can see in the Fibonacci retracement chart drawn from mid-July's low to last Sunday's high, the rapid collapse failed to make the price touch the 0.5 Fibonacci retracement level. Also, the price is being supported by the one-hour MA60. This indicates that the second-largest cryptocurrency by market capitalization is still in a very bullish phase.
We may continue to watch and see if the one-hour MA60 continues to act as support. If this moving average fails, the next support level will be around $353. As long as the price of ETH does not fall below that level, its midterm trend remains bullish — but it also means another 10% pullback is possible.
Looking at the weekly chart, we would find even more bullish signs that ETH has just broken out of its one-year-long bottom area and is retargeting its high of $830 last April. This would be a possible high return of 127%.
---
Disclaimer: This material should not be taken as the basis for making investment decisions, nor be construed as a recommendation to engage in investment transactions. Trading digital assets involve significant risk and can result in the loss of your invested capital. You should ensure that you fully understand the risk involved and take into consideration your level of experience, investment objectives and seek independent financial advice if necessary.
---
OKEx Insights presents market analyses, in-depth features, original research & curated news from crypto professionals.