Binance sues Forbes, Bitcoin miners backlogged, OKEx reopening withdrawals
The week's biggest stories from the cryptocurrency world that you may have missed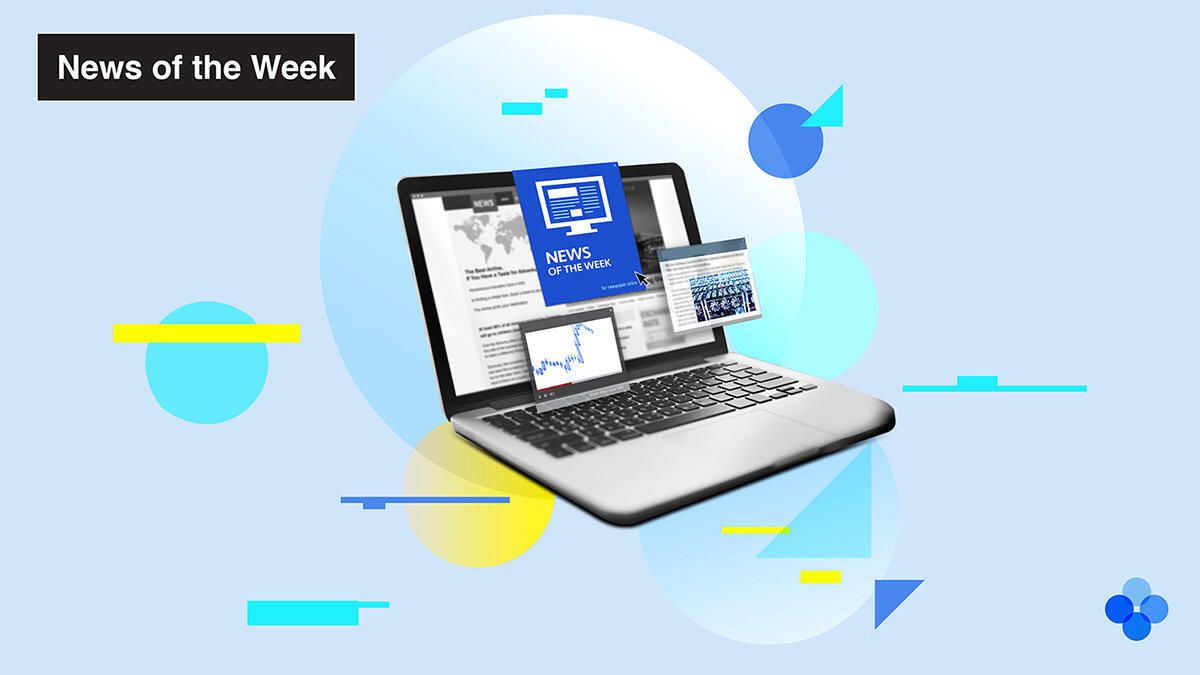 While many eyes have been focused on BTC's impressive rally, the blockchain and cryptocurrency industry continues to see major developments on the news front. For example, one leading exchange has filed a defamation lawsuit against Forbes while the United States' tax authority is considering different approaches to its treatment of cryptocurrency. There is also an intense demand for new Bitcoin mining hardware that supply cannot currently fulfill.
Here's everything you need to know about these stories, and more, in this week's edition of OKEx Insights' Crypto News of the Week.
Binance files lawsuit against Forbes for defamation
Binance has filed a lawsuit in the United States against Forbes Media and two of its journalists, Michael del Castillo and Jason Brett, in regard to an article that the cryptocurrency exchange alleges was defamatory. 
The company, founded by CEO Changpeng Zhao in 2017, is seeking compensation for damages after Forbes published a report late last month on the "Tai Chi" document, which supposedly detailed efforts to intentionally deceive U.S. regulators.
Key takeaways
Forbes has not removed the article and stands by the report, according to a comment from the company's chief communications officer to Cointelegraph.
This is not the first time Binance nor its CEO have threatened legal action against a media outlet. Zhao previously threatened to sue cryptocurrency news outlet The Block.
Many in the cryptocurrency space are not expecting a victory for Binance, given that historical precedent has demonstrated the difficulty in proving malice or disregard for the truth.
Bitcoin miners from Bitmain back-ordered until May 2021
If you're looking to make bulk preorders for Bitmain's AntMiner S19, S19 Pro or T19 Bitcoin mining products, you may be out of luck. According to a report from The Block, such orders for the industry-leading mining machines are already backlogged until May 2021.
Key takeaways
The lengthy waitlist for Bitmain's flagship mining products seemingly signals an exceptionally strong interest from institutions and major mining companies.
The demand for bulk orders has increased the premium for retail orders from distributors.
China has long dominated the Bitcoin mining industry, but the current demand for machines appears to indicate growing competition from miners in other countries and continents.
Japan firms and banks to trial private digital currency
As announced by DeCurret, a Japanese cryptocurrency exchange, more than 30 Japanese firms and banks are planning a digital currency trial in 2021. The goal of the common, private digital currency project is to improve payments and assist in the further development of the country's economy.
Key takeaways
Members of the trial include Japan's three most prolific banks: MUFG, Sumitomo Mitsui and Mizuho.
As is often the case with new and private digital currency projects, the two-layered digital currency will specifically not conflict with credit cards, debit cards, existing centralized payment infrastructure or potential central bank digital currencies (commonly called CBDCs).
IRS considering different approaches to crypto taxation
The U.S. Internal Revenue Service is reportedly considering different approaches to the taxation of cryptocurrency, according to the Treasury Department's Office of Tax Policy's senior counsel, Erika Nijenhuis.
Key takeaways
The taxation of cryptocurrencies in the U.S. has long been a cloudy, but mandatory, process. Nijenhuis' statement seems to imply that the IRS is aware of this and interested in clarifying how they should be taxed.
The IRS also seems keener than ever on making sure no taxes are avoided involving cryptocurrencies.
OKEx to reopen withdrawals by Nov. 27
For this week's final piece of news, OKEx is pleased to have announced that withdrawals on our exchange will be reopened on or before Nov. 27. Throughout an investigation from authorities, the company was confirmed not to have been involved in any illegal activities or wrongdoing. 
Users will be able to withdraw 100% of their funds, without any restriction — as OKEx has always guaranteed 100% reserves.
In an effort to apologize for the inconvenience caused by the temporary pause of withdrawals, OKEx will be offering bonuses and loyalty rewards for its users. Please stay tuned to OKEx for more information — and a sincere thank you for your patience during this period.
---
OKEx Insights presents market analyses, in-depth features, original research & curated news from crypto professionals.