Bitcoin mining demand soars, Ethereum 2.0 hits new milestone
News of the Week — The cryptocurrency world's biggest stories of the week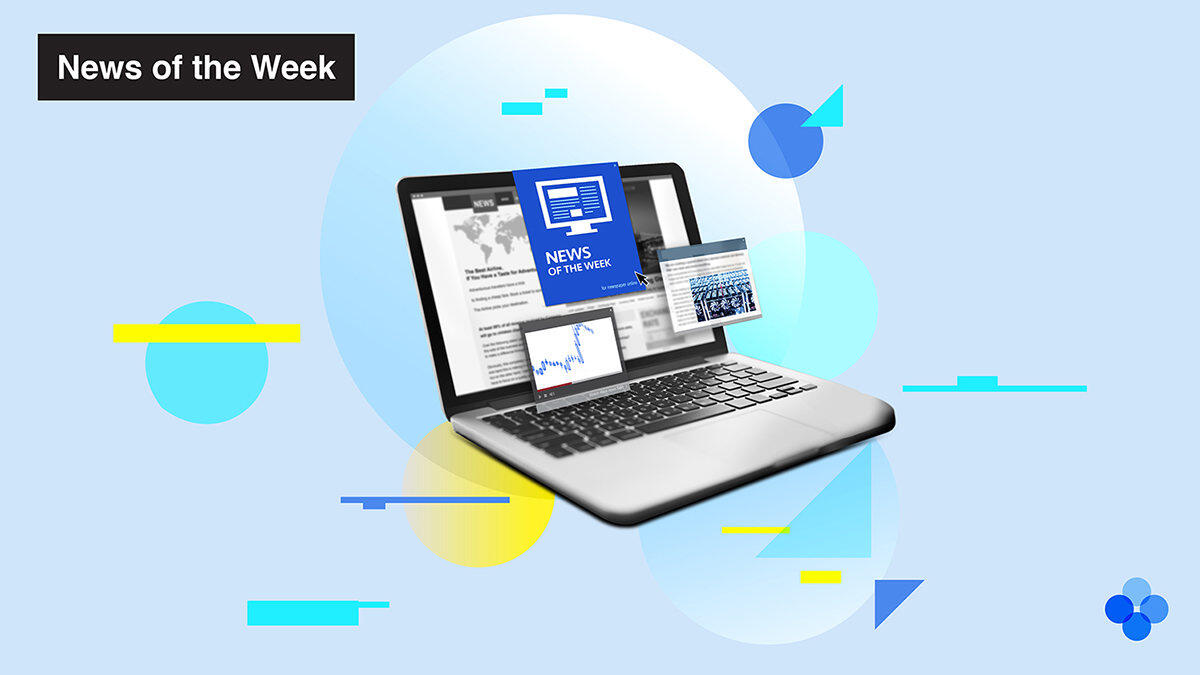 While the cryptocurrency market largely celebrated BTC setting a new all-time high this week, plenty transpired in the industry to less widespread media attention. Driven by the foremost cryptocurrency's price increase, demand for Bitcoin mining hardware is making new machines nearly impossible to obtain. At the same time, the Ethereum network's shift away from a proof-of-work model has hit a new milestone in terms of ETH deposits. The decentralized finance sphere, meanwhile, witnessed yet another loss of funds following an attack.
Here's everything you might have missed this week on the blockchain and cryptocurrency news front in this edition of OKEx Insights' Crypto News of the Week.
Bitmain increases in-demand Bitcoin miner prices by 20%
While many outside of the cryptocurrency world are focused on scoring PlayStation 5s for retail, Bitcoin mining hardware will remain hard to get well into 2021 — with resellers jacking up the price premiums. Leading mining hardware manufacturer Bitman has increased preorder prices for its flagship hardware by 20% since the start of this month.
Key takeaways
While the demand for new Bitcoin mining hardware has been extreme for some time, the latest price increase from Bitmain illustrates that it hasn't cooled down.
BTC's price increase to new all-time highs may continue to feed the demand side of the equation.
Warp Finance flash loan attack steals $7.7 million
Another day, another flash loan attack takes place in the world of decentralized finance.
Warp Finance, a DeFi lending protocol, is the latest project in the nascent sector to experience a flash loan attack responsible for the loss of millions of dollars worth of funds — $7.7 million combined in DAI and USDC, to be exact.
Key takeaways
US to impose regulations regarding self-hosted crypto wallets
More regulation is reportedly coming to the cryptocurrency industry in the United States as the country's Treasury appears to be on the verge of implementing new reporting rules for businesses that interact with self-hosted cryptocurrency wallets. The new rule is expected to be announced soon — potentially even before this edition of News of the Week goes to press.
Key takeaways
The rule would likely require businesses to file a currency transaction report, or CTR — which, to combat money laundering, is currently filled out by banks after a deposit or withdrawal of more than $10,000.
This news may not come as a big surprise since Coinbase CEO Brian Armstrong previously tweeted about this apparently inbound regulation in late November.
Ethereum 2.0 staking contract reaches new milestone
The staking contract for the recently launched Ethereum 2.0 protocol upgrade has passed another milestone after attracting more than $1 billion, in the form of 1,545,857. As of the time of this writing, the total value locked in that deposit contract has declined to $982,036,576.43 alongside a pullback in the price of ETH.
Key takeaway
The deposit contract for Ethereum 2.0 will likely continue to attract new ETH deposits as time progresses. All deposits are essentially locked for a matter of years, effectively removing that ETH from the saleable market.
Coinbase officially submits IPO plans with SEC
Major U.S.-based crypto exchange Coinbase is officially making its first moves towards going public after announcing its confidential submission of a draft registration statement with the U.S. Securities and Exchange Commission.
Key takeaways
Coinbase expects that the SEC will complete its review and allow the company to complete an initial public offering.
It is widely expected that cryptocurrency-interested investors will be eager to invest in Coinbase, seeing it as the equivalent of investing in Facebook for social-media-minded investors in 2012.
---
OKEx Insights presents market analyses, in-depth features, original research & curated news from crypto professionals.