Bitcoin posts second-best week ever as retail and institutional users stack sats
Market Watch Weekly is a review of crypto markets and developments each week.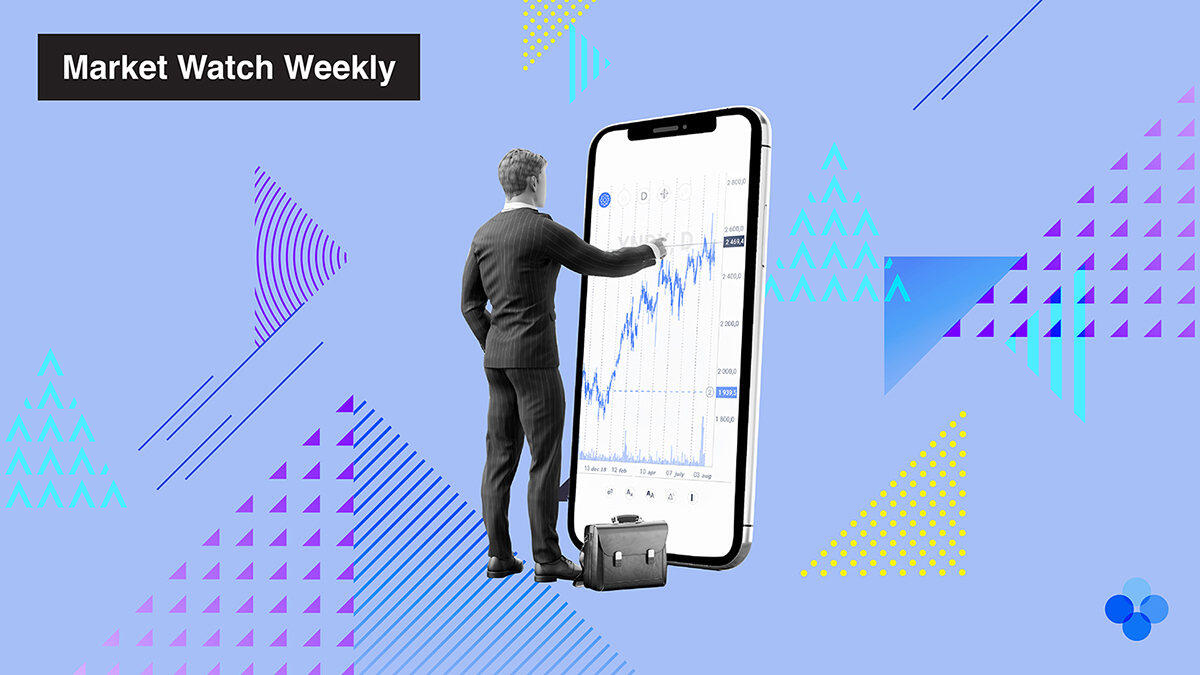 After seven weeks of consecutive gains, Bitcoin (BTC) posted its second-highest weekly close ever at $18,448, as per the OKEx BTC Index price. Data from Coin Metrics shows that Bitcoin's market capitalization has also hit a new all-time high of $347 billion last Saturday, breaking the December 2017 record.
With the price of BTC surging 14.35% last week, major altcoins also took off. Only TRON (TRX), Bitcoin Cash (BCH) and Bitcoin SV (BSV) undeformed Bitcoin last week, while XRP is the best performer, posting a massive 62.84% weekly gain. Cardano (ADA) and OKEx's native token OKB followed with 43.63% and 34.04% gains, respectively. Other major altcoins generally saw 20% to 30% increases.
Along with the continued rise in price, the aggregated open interest of BTC futures exceeds $7 billion, and hit another all-time high, as per skew's data. OKEx topped the list with an OI of $1.18 billion, while CME's OI exceeded the $1 billion mark for the first time.
As the bullish momentum continues, perpetual swaps' funding rates across exchanges are trending upward. The funding rate surge has been very noticeable since Nov. 20, indicating that retail investors have been chasing the price rally and conditions are overheating in the short-term.
While positive funding rates mean that longs are dominant, stagnant prices at excessively high funding rates can cause longs to wind down, resulting in sharp corrections.
Meanwhile, CME released the latest (as of Nov. 17) Bitcoin futures position data on Nov. 21. Bitcoin continued its upward momentum during this reporting period, and market optimism was spreading.
Open interest increased from 11,311 to 11,509, maintaining two weeks of increases, while the total OI has not yet exceeded the figure from two weeks ago. This can be seen as a sign of increasing reluctance to go long when the market has already seen considerable gains.
According to the report, asset managers' long positions rose from 832 to 845 and short positions fell from seven to four. At the same time, leveraged funds' long positions rose from 5,097 to 5,305 and short positions rose from 7,881 to 8,097. Other reportable accounts have reduced their positions in both long and short positions, signalling risk-control measures. Overall, however, institutional investors remain bullish on the market.
In the DeFi sector, despite recent exploits, many DeFi tokens are still riding high for three weeks in a row as Bitcoin continues to surge. One of the best performers was yearn.finance (YFI), up nearly 40%. The YFI core team and developers are continuing to build the much-anticipated Yearn V2 vaults, while the token's highly volatile price action also makes it a favorite among active traders.
Uniswap's (UNI) rewards ended last Tuesday, and as we noted in our last Market Watch Weekly, funds have been moving to SushiSwap (SUSHI) for higher yields. The drain saw SushiSwap's total value locked increase quickly, and the token also appreciated 33% weekly.
On the other hand, UNI lost 3.26%, making it the worst-performing DeFi token of the week. Meanwhile, Uniswap's community governance mechanism is being tested, and on Thursday, Uniswap dropped from being DeFi's largest protocol in terms of TVL to the fifth spot. This has led to a renewed discussion among market participants about the need for incentive systems.
Overall, however, the DeFi ecosystem's TVL made a new record of $14.59 billion today. Lending protocol Maker (MKR) reclaimed the top spot as the project's TVL rose to $2.71 billion, as per DeFi Pulse.
Looking ahead this week
The CBOE Volatility Index (VIX) has been hovering around 22 — the lower edge of its recent range for two weeks — and once it returns above 25, there will be correction pressure on risky assets such as equities and Bitcoin. Also, this Thursday is Thanksgiving, followed by a long weekend, and institutional crypto purchases may be affected by the holiday.
The launch of Ethereum 2.0 is coming in early December, and the market is keeping an eye on developments. According to Eth2 Launch Pad, 292,672 ETH are already staked and counting.
A minimum of 524,288 ETH is required to start the genesis block, and this process is now showing signs of acceleration, which is also causing a surge in demand for ETH.
The price of ETH has surpassed $570, which was a strong resistance level, and it may soon test the next resistance at $618. However, the lower support level is still around $550.
Not an OKEx trader? Learn how to start trading!
---
OKEx Insights presents market analyses, in-depth features, original research & curated news from crypto professionals.