Bitcoin sets new highs post-2018 and DeFi stages a comeback
Market Watch Weekly is a review of crypto markets and developments each week.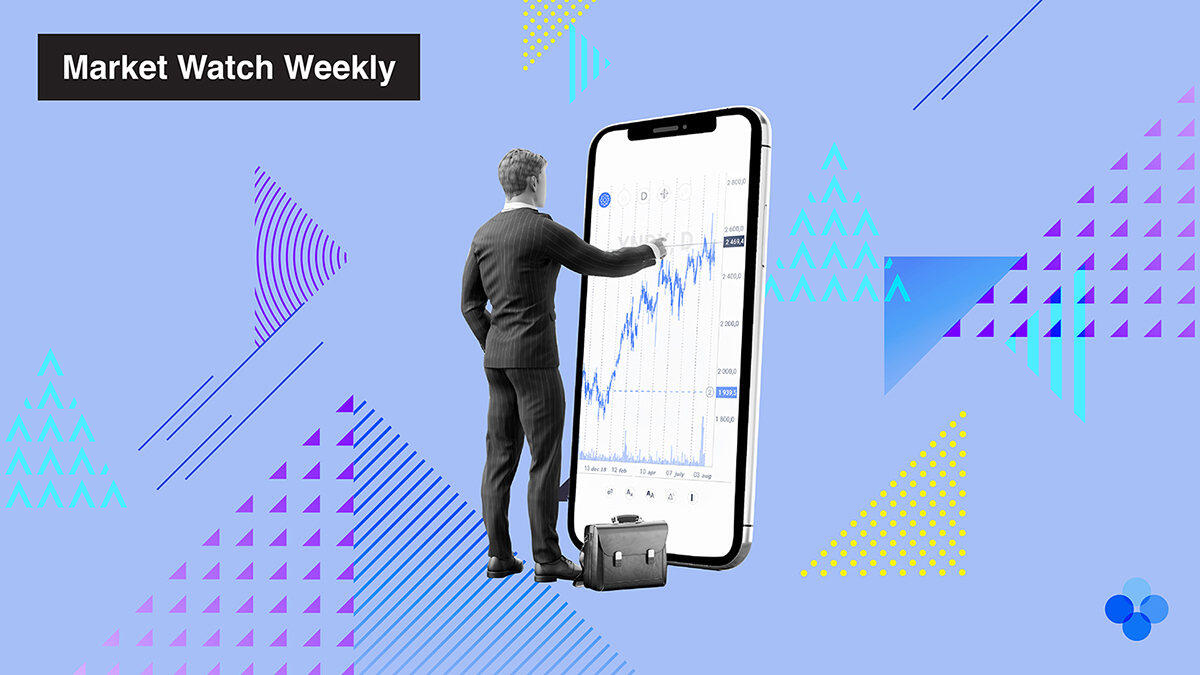 Bitcoin (BTC) posted a new high (since early January 2018) of $16,490 last Wednesday after six consecutive weeks of gains, as per the OKEx BTC Index price. While corrections in price followed, the leading digital currency bottom out around $16,000 over the weekend, after testing $15,800, and posted a weekly gain of 2.07% as its market cap exceeded $300 billion for the first time since January 2018.
Along with the continued rise in price, the aggregated open interest of BTC futures also increased by nearly 9% from a week ago, surpassing $6 billion for the first time and setting an all-time-high record of $6.1 billion on Nov. 12, as per skew's data.
While the CFTC did not update the COT report this week, demand from institutional and retail investors is still robust. PayPal started to offer BTC, Ether (ETH), Litecoin (LTC) and Bitcoin Cash (BCH) to its users, which is a milestone for the further mainstream adoption of cryptocurrency. The payment giant also raised the weekly transaction limit for users from $10,000 to $20,000, which could be an indicator of demand.
The price of BTC is still above $16,000, which shows that the overall market trend is quite strong. However, traders need to keep an eye on volumes. 
From the major altcoins, only LTC and XRP outperformed Bitcoin last week with 4.49% and 5.42% gains, respectively. Bitcoin Cash (BCH) and Bitcoin SV (BSV), which have historically been closely tied to Bitcoin, were the worst performers — down 7.74% and 12.10%, respectively. BCH finished its hard fork on Sunday, but the market did not respond positively. The BCHN chain is currently 57 blocks ahead of the BCHA chain, according to Coin Dance.
Ether (ETH) underperformed last week, dropping 2.41%, but DeFi protocols made a big comeback for the second week in a row. The prices of several decentralized exchange native tokens exploded, with SushiSwap (SUSHI) surging 85.25%, while Curve (CRV) and Uniswap (UNI) rose 45.07% and 34.37%, respectively.
Notably, in less than 18 hours, Uniswap's liquidity mining rewards program will end, which will significantly reduce UNI's selling pressure on the market. Right now, there is around $2.3 billion locked in UNI and the protocol has called a community meeting to discuss the future of its liquidity mining program.
UNI began trading for around $3 and rallied to a high of $8.7 on the third day of its listing on OKEx, on Sept. 19. However, UNI then steadily dropped to $1.8 in the next month and a half. Since Nov. 5, the price of UNI has rebounded quickly to $3.8 levels, falling only two days in the last 10 trading days.
The funds now deployed in Uniswap's liquidity mining will likely move to SushiSwap for higher yields. Right now, SushiSwap has a total value locked of $320 million, as per DeBank's data, and the TVL has started to rise.
SushiSwap has also passed several important proposals. One is to limit the total supply of SUSHI to 250 million, and no new tokens will be minted after hitting the hard top. The second is to set a six-month lock-in period for two-thirds of the mining rewards. In addition, one-sixth of the exchange fees will be distributed to xSUSHI holders upon the repurchase of SUSHI. These decisions have provided good fundamentals for SUSHI's rapid rise last week.
Moreover, we are likely to see an increase in TVL on Ethereum 2.0 and lending platforms, such as AAVE and Compound (COMP), as Uniswap's TVL is released. According to OKLink, the current Ethereum 2.0 deposit contract address has received 70,496 ETH, and 9,568 ETH have been pledged in the last 24 hours. A minimum of 524,288 ETH is required to start the Genesis block.
Looking ahead this week
The United States presidential election is largely settled. Although President Trump continues to question the outcome of the election, the market has begun to price in President-elect Biden taking office.
Pfizer claimed good phase 3 vaccine data, and Moderna will also complete final testing at the end of the month, and both are expected to receive an emergency use authorization from the FDA. Encouraged by the news, all major stock indexes hit new all-time highs last week. Overall, the market risk appetite has picked up, and it is likely to benefit the stock market and Bitcoin.
Not an OKEx trader? Learn how to start trading!
---
Disclaimer: This material should not be taken as the basis for making investment decisions, nor be construed as a recommendation to engage in investment transactions. Trading digital assets involve significant risk and can result in the loss of your invested capital. You should ensure that you fully understand the risk involved and take into consideration your level of experience, investment objectives and seek independent financial advice if necessary.
---
OKEx Insights presents market analyses, in-depth features, original research & curated news from crypto professionals.