Bithumb Reportedly Raided, Robinhood Under Fraud Investigation
The biggest stories from the cryptocurrency world that you may have missed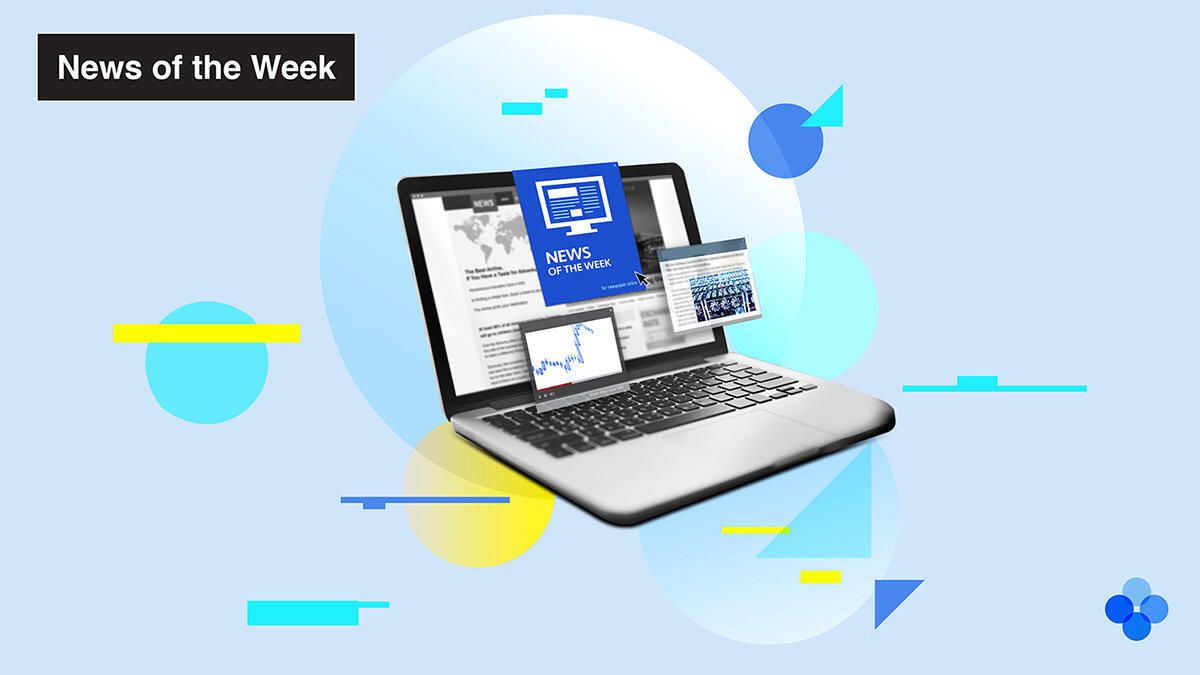 This week, the cryptocurrency and blockchain world was largely inundated with bad news. South Korea's largest cryptocurrency exchange was reportedly raided by police, millennial-focused broker Robinhood is under a fraud investigation and Ethereum fees have hit all-time highs.
Catch up on these stories and more in this edition of OKEx Insights' crypto news of the week.
BoE governor calls for international stablecoin regulation
Bank of England governor Andrew Bailey has stated cryptocurrencies pegged to the value of fiat currencies require regulation on a global scale. He also issued a warning to companies privately issuing stablecoins that international regulation may soon arrive.
Bailey's words came in an address to an audience at an online event by cryptocurrency-regulation and policymaking think tank Hutchins Center on Fiscal & Monetary Policy of the Brookings Institution.
Key takeaways:
Bailey's statements should not be taken as anti-stablecoin. Rather, the BoE governor believes there should be more regulatory measures in place to ensure the actual 1:1 value of the fiat-pegged cryptocurrencies, as well as ensure the ability to redeem them.
Bailey went so far as to suggest that stablecoins may become a viable and common method of payment in the future.
Robinhood reportedly under investigation for civil fraud
Robinhood, a stock and options brokerage that is particularly popular with millennials, is reportedly being investigated for civil fraud by the United States Securities and Exchange Commission for failing to properly disclose precisely how it sells client order flow to high-speed traders.
The fine from the regulator is projected to come in at approximately $10 million.
Key takeaways:
The trouble continues for Robinhood, which has previously been fined by FINRA for improperly routing orders and has suffered various outages in times of high market volatility.
Trust in the popular investing app may decrease if and when bad press continues to go to print.
South Korea's largest exchange reportedly seized by police
Bithumb, the largest cryptocurrency exchange in South Korea, has reportedly been seized by the Seoul Metropolitan Police Agency for allegedly committing fraud. 
According to the Seoul Shinmun, a well-known newspaper in the country, the alleged presale of approximately $25 million in BXA tokens to investors led to substantial losses, after the exchange's native token was not listed. This has led to an apparent police raid of Bithumb's offices.
Key takeaways:
The bad news out of South Korea did not go unnoticed by the cryptocurrency world, with many blaming the reports for the dramatic BTC sell-off witnessed late this week.
South Korea has long been a hotspot for "FUD." Another exchange in the country, Coinbit, was reportedly seized by police last week.
Average Ethereum transaction fee hits record high
Transaction fees on the Ethereum network reached new all-time highs this week as decentralized finance tokens continue to clog up the network. The average transaction fee in Ether on the Ethereum network peaked at 0.031957 ETH on Sept. 2, according to data tracker Blockchair.
Key takeaways:
Scaling issues have long been an issue on the Ethereum network, and the rise of decentralized finance has pushed this problem further into the spotlight.
Ethereum developers will have to focus more development attention and energy on addressing scalability issues in the short-term.
Brazil plans central bank digital currency for 2022
The president of Brazil's central bank, Roberto Campos Neto, stated in an interview with Bloomberg TV this week that a digital Brazilian real will probably arrive in 2022. The central bank digital currency, like all CBDCs, will largely be utilized to improve the traditional banking system in the South American country
Key takeaways:
Brazil is not the only country with plans to launch a central bank digital currency. China is largely considered to be at the forefront of this race with its digital yuan project — which could also be in use in 2022, in time for the Winter Olympics.
Efforts to modernize Brazil's banking system could potentially help stem the consequences of an economic recession.
---
Disclaimer: This material should not be taken as the basis for making investment decisions, nor be construed as a recommendation to engage in investment transactions. Trading digital assets involve significant risk and can result in the loss of your invested capital. You should ensure that you fully understand the risk involved and take into consideration your level of experience, investment objectives and seek independent financial advice if necessary.
---
OKEx Insights presents market analyses, in-depth features and curated news from crypto professionals.