Bitmain settles legal dispute, new Ethereum ASIC miner rolls out
A weekly overview of blockchain and cryptocurrency news from China and Hong Kong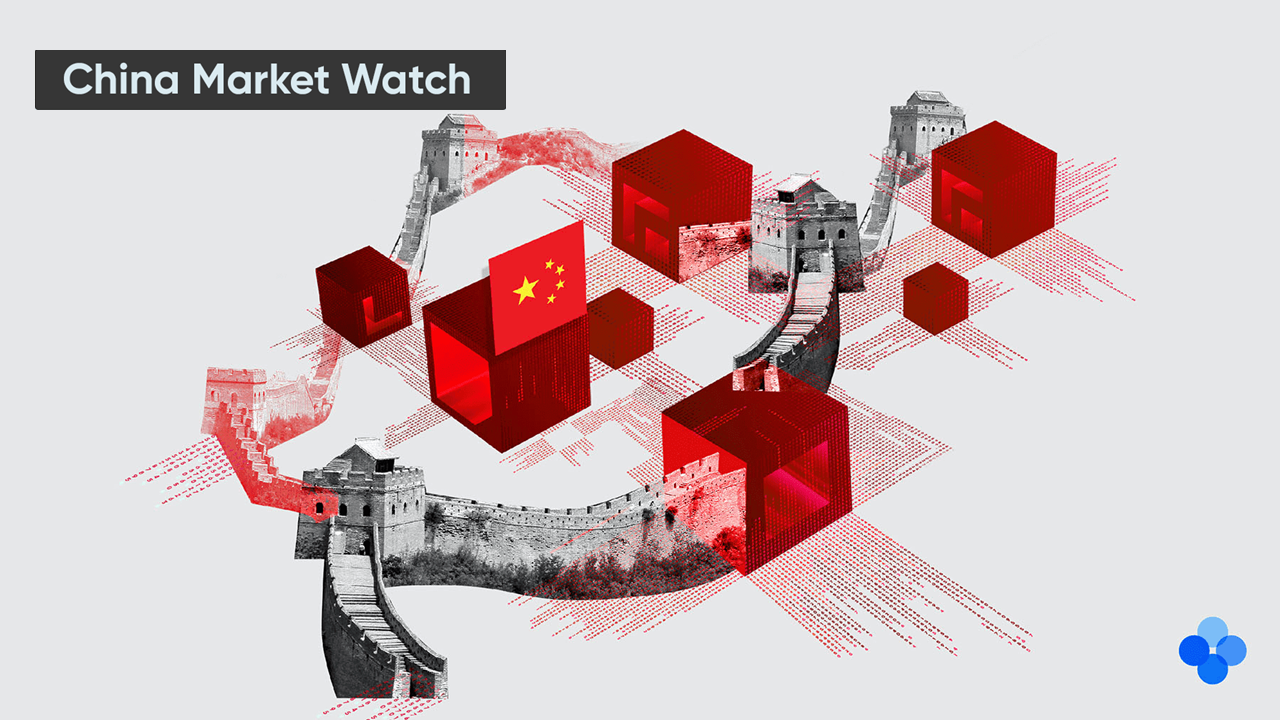 Cryptocurrency mining has taken center stage this week in China and Hong Kong. The prolonged legal disputes between Bitmain co-founders Jihan Wu and Micree Zhan have reached a settlement involving the $600 million purchase of Wu's equity stake in Bitmain.
In other mining-related news, Chris Zhu of INBTC shared his three predictions on the crypto mining industry for the next five years. Meanwhile, the competition of Ethereum mining is heated up this week as Linzhi Inc. began rolling out its latest mining model, the Phoenix.
Here's everything you may have missed regarding these stories, and more, in this week's edition of OKEx Insights' China Market Watch.
Bitmain legal battle reaches $600 million settlement
It has been reported that Bitmain co-founders Jihan Wu and Micree Zhan have reached a settlement of $600 million after prolonged legal disputes over the control of the prominent cryptocurrency mining company. As part of the settlement, Wu will step down from the management of Bitmain. He will take over the BTC.com mining pool and Bitmain's overseas mining centers. Zhan, on the other hand, will take over the Antpool mining pool and Bitmain's mining farms in China.
The structural change requires the $600 million purchase of Wu's stake in Bitmain, which Zhan will temporarily mortgage his shares to complete. According to Sequoia Capital, the mediary in the dispute, the current terms of the agreement are expected to be ratified at Bitmain's upcoming shareholders meeting on Dec. 28. As part of the settlement, Zhan intends to complete an initial public offering for Bitmain in the United States before the end of 2022.
Key takeaways
Bitmain may need to roll out new mining models to finance the settlement.
A successful IPO would ease liquidity concerns from Bitmain's investors.
INBTC founder outlines three crypto mining trends
Chris Zhu, the founder of China-based mining pool INBTC, shared his predictions for the mining industry in the next five years. He outlined three key trends:
The crypto mining industry will be dominated by institutions, meaning retail miners are less likely to survive.
The crypto mining industry will be regulated — in terms of taxation, audits and authentication.
Energy providers will dominate the supply-and-demand side of crypto mining, while China will remain an "optimal" venue for crypto miners to continue their businesses.
Key takeaway
Around 70% of crypto mining companies in China are regulated. Mining farms in China need to comply with the regulations from the National Development and Reform Commission.
Linzhi Inc. rolled out new Ethereum ASIC miner
Linzhi Inc. a China-based crypto mining firm, has started rolling out a new Ethereum ASIC miner, dubbed the Phoenix. According to a demo released by F2 pool, the Phoenix outpaced rival Innosilicon's A10 Pro ETH miner, in terms of processing power and energy efficiency.
Key takeaway
World Bank warns China not to rapidly withdraw stimulus
It has been a stagnant week for stock markets in Hong Kong and China. As of press time, the Shanghai SE Composite and CSI 300 are currently trading at 3,385 and 5,014 — with weekly gains of 0.54% and 1.21%, respectively. In Hong Kong, the Hang Seng Index dropped 0.84% this week and currently stands at 26,238.
In the latest economic update on China, the World Bank said that China should maintain an accommodative monetary policy and avoid any "significant contraction" in fiscal policy in 2021 to keep its economic recovery on track.
Key takeaways
The biggest risk for China's economic recovery will be the resurgence of coronavirus next year.
Rising investments from private sectors and stronger household spending may be the key drivers of China's economic growth next year.
---
OKEx Insights presents market analyses, in-depth features, original research & curated news from crypto professionals.