BTC hits new all-time high as ETH melts up and XLM skyrockets
Today's edition of OKEx Insights' Crypto Market Daily covers Bitcoin, Ethereum, altcoins and DeFi.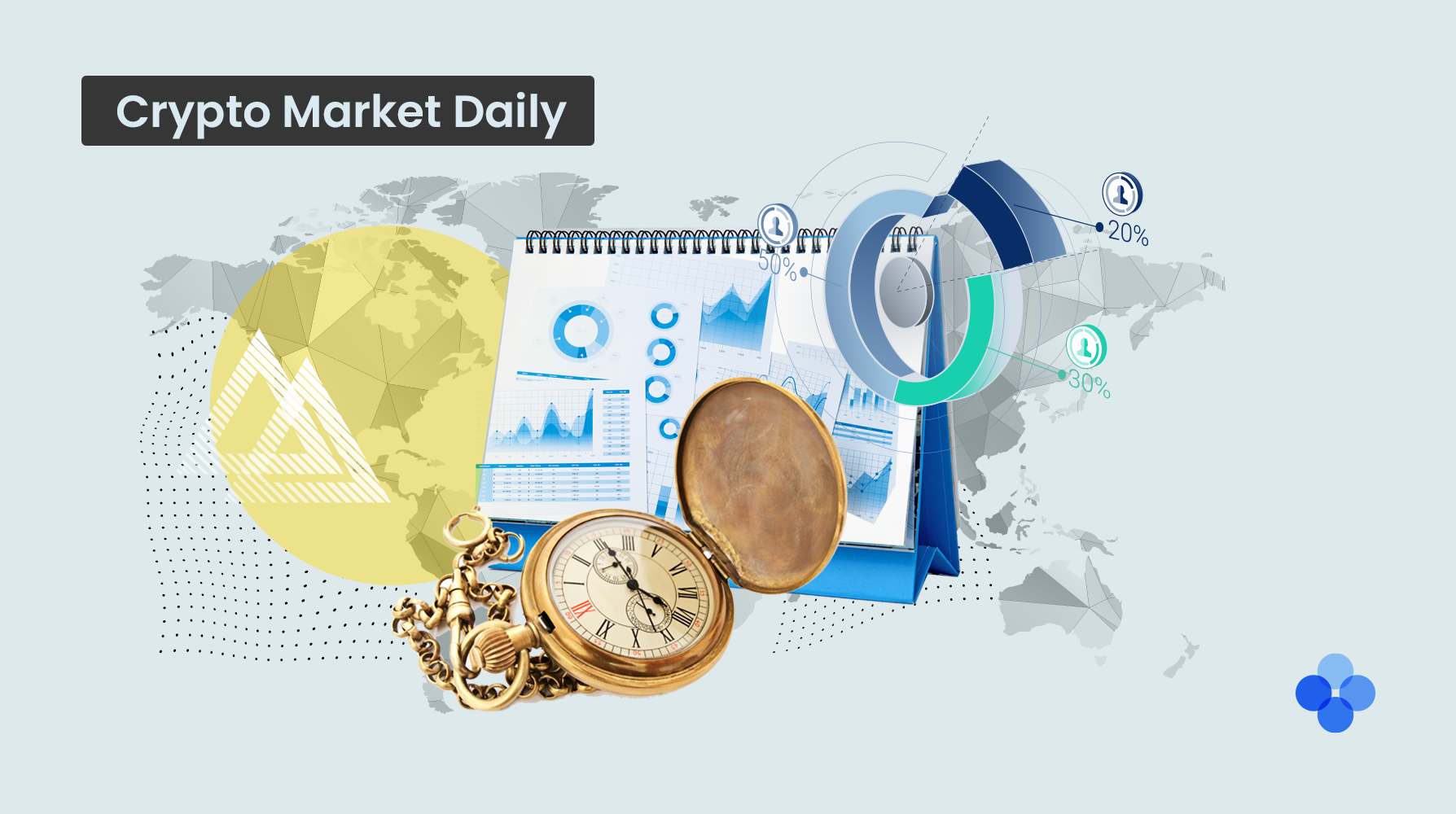 The cryptocurrency market has rallied strongly today off the back of a 7.8% gain for BTC. The foremost digital asset is currently trading around 34,633.10 USDT on OKEx, at the time of writing.
Altcoins are also seeing impressive gains today, though the spotlight is firmly fixed on XLM. Stellar's native asset is up an astounding 75.4% across global exchanges after reports emerged that Ukraine would use the network to develop its own central bank digital currency — despite the country claiming that XLM itself would not factor into the CBDC.
The total cryptocurrency market capitalization has surged 8.3% — in line with BTC — while the top digital asset's dominance sits at 67%, as per data from CoinGecko.
DeFi market surges as Uniswap widens gap with SushiSwap
The total value locked in the decentralized finance market has — in line with the wider cryptocurrency market — surged to $20.4 billion, as per data from DeFi Pulse. Maker dominance, meanwhile, has seen a slight decrease to 20.11%.

For the first time in a while, Uniswap and SushiSwap both saw similar gains in TVL. The leading decentralized exchange saw its TVL increase by 7.64% while SushiSwap saw an increase of 7.40%. Uniswap's TVL lead is currently $0.84 billion.
Top altcoin gainers and losers
MXT/USDT +111.97%
XLM/USDT +80.96%
SNT/USDT +47.86%
LRC/USDT -14.77%
CELO/USDT -15.17%
XPR/USDT -17.75%
Despite XLM's stellar gain of more than 80%, Ethereum-based synthetic asset issuance protocol MixTrust's MXT has outshone the XRP clone with a percentage gain in the triple digits.
BTC technical analysis
The price of BTC reached a new all-time high today before pulling back slightly. Buying interest may remain along the ribbon of exponential moving averages on the four-hour time frame, as well as around 30,000 USDT underneath. The leading cryptocurrency's buyers continue to show a blatant disregard for the Relative Strength Index and care very little about bearish divergences.
ETH technical analysis
The price of ETH appears to be melting up after some extreme volatility. Traders may look to exercise caution as said volatility may not disappear. The four-hour EMA ribbon may act as some support in the event of a pullback, but ETH's upward move is so vertical that the ribbon's range is quite large and, thus, may not prove particularly relevant.
Not an OKEx trader? Learn how to start trading!
---
OKEx Insights presents market analyses, in-depth features, original research & curated news from crypto professionals. Follow OKEx Insights on Twitter and Telegram.