BTC price makes new highs after pullbacks this week force market to deleverage
Futures Friday is a weekly review of quarterly Bitcoin futures on OKEx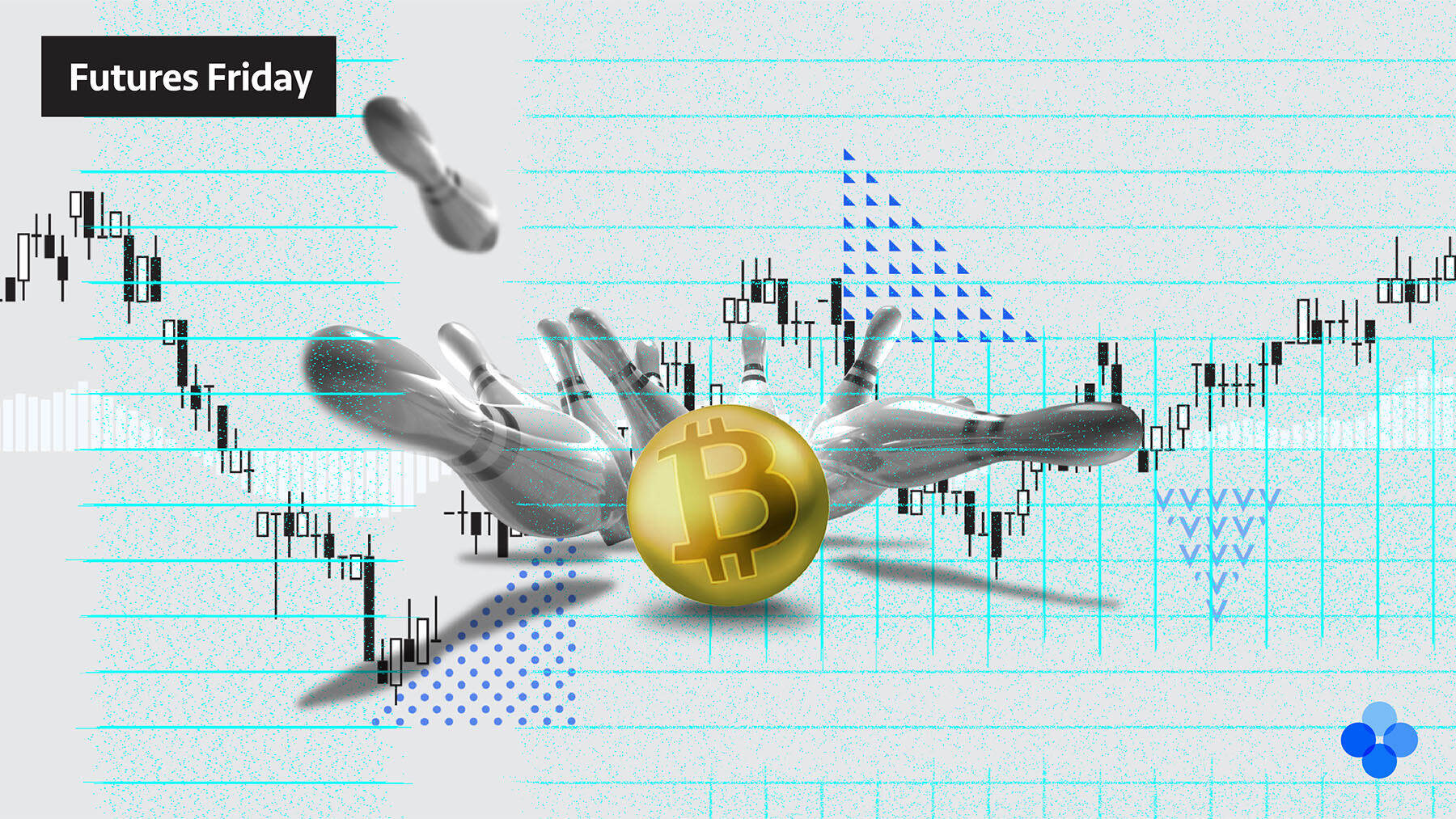 Bitcoin made a V-shaped reversal today and it is hitting new highs above $41,000, as per the OKEx BTC Index price. Prior to this move, the leading cryptocurrency encountered strong selling pressure and fell to a low of $36,638 on Thursday, Jan. 7. This quick correction liquidated a total of $1.4 billion positions across derivatives exchanges in the last 24 hours, as per Bybt's data. This is the second major correction after the huge $7,000 pullback on Monday, Jan. 3, which liquidated $2 billion in a single day.
During the last week, we saw retail traders rushing to catch the price surge and scrambling to get out during drops. This behavior, coupled with the use of high leverage, is why corrections during bull markets tend to be more ferocious. That being said, sharp retracements and forced deleveraging allow the market to rise in a more sustainable manner for long-term growth.
OKEx data shows that the recently overheated market sentiment has somewhat cooled down after the two major pullbacks. Particularly, the BTC margin lending ratio dropped significantly, while funding rates on BTC perpetual swaps are also back in the normal range. On the other hand, the continuous upward movement of open interest indicates that the market's enthusiasm has not declined.
At the time of writing, the quarterly contract BTCUSD0326 — expiring at the end of March — is trading at a premium of $2,140 or 5.15% over the index price. 
OKEx trading data readings
Visit OKEx trading data page to explore more indicators. 
BTC long/short ratio
Between the previous weekend and Monday, as prices quickly moved up, we saw an extreme rise in leverage. The BTC long/short ratio climbed rapidly from 0.92 to 1.55 before the first $7,000 plunge on Jan. 4. After that, the ratio bottomed out at 1.06 and moved up again to 1.42 prior to the second pullback on Thursday, Jan. 7.
In both these instances, we can clearly see that retail traders were chasing the price surges, as shown by the rising long/short ratios. The ratio is currently around 1.25, which is relatively moderate and allows room for further growth.
The long/short ratio compares the total number of users opening long positions versus those opening short positions. The ratio is compiled from all futures and perpetual swaps, and the long/short side of a user is determined by their net position in BTC.
In the derivatives market, whenever a long position is opened, it is balanced by a short position. The total number of long positions must be equal to the total number of short positions. When the ratio is low, it indicates that more people are holding shorts.
BTC basis
The premium on quarterly contracts first climbed from a weekend low of 3.5% to a high of 5.8% on Monday. It then stabilized at around 4.5% before shooting up in the last couple of hours. Funding rates on BTC perpetual swaps were back to normal today which typically indicates that the market is ready for the price to pick a direction.
This indicator shows the quarterly futures price, spot index price and also the basis difference. The basis of a particular time equals the quarterly futures price minus the spot index price.
The price of futures reflects the traders' expectations of the price of Bitcoin. When the basis is positive, it indicates that the market is bullish. When the basis is negative, it indicates that the market is bearish.
The basis of quarterly futures can better indicate the long-term market trend. When the basis is high (either positive or negative), it means there's more room for arbitrage.
Open interest and trading volume
Despite the huge liquidations in the two recent pullbacks, open interest is still constantly appreciating, rising from last Friday's $1.64 billion to the current $1.88 billion. Bitcoin's rising price has clearly inspired market enthusiasm, and the constant inflow of new money has fueled the upward movement of OI. However, greater open interest also means higher volatility.
Open interest is the total number of outstanding futures/swaps that have not been closed on a given day.
Trading volume is the total trading volume of futures and perpetual swaps over a specific period of time.
If there are 2,000 long contracts and 2,000 short contracts opened, the open interest will be 2,000. If the trading volume surges and the open interest decreases in a short period of time, it may indicate that a lot of positions are closed, or were forced to liquidate. If both the trading volume and open interest increase, it indicates that a lot of positions have opened.
BTC margin lending ratio
The trend seen in the BTC margin lending ratio this week is very interesting. The ratio had quickly moved up to an extremely high value of 25, after which the market gave over-leveraged traders a hard lesson on Monday, as mentioned above. Then, with another pullback on Thursday, the market forced traders to reduce their leverage, and we saw the ratio drop from 21 to its current level of around 15.
This forced deleveraging is healthy during bullish rallies since it allows for a more sustainable price rise instead of speculation-fueled surges that fizzle out rather quickly.
The margin lending ratio is spot market trading data showing the ratio between users borrowing USDT versus borrowing BTC in USDT value over a given period of time. 
This ratio also helps traders to look into market sentiment. Generally, traders borrowing USDT aim to buy BTC, and those borrowing BTC aim to short it.
When the margin lending ratio is high, it indicates that the market is bullish. When it is low, it indicates that the market is bearish. Extreme values of this ratio have historically indicated trend reversals.
Trader insight
Robbie, OKEx Investment Analyst
The recent rise in Bitcoin's volatility has made it very challenging to trade and it appears that reducing leverage and following the upward trend is currently the most prudent strategy. While the sustainability of parabolic runs like this one remain questionable, any attempts to short a perceived top remain highly risky.
Meanwhile, to put things into perspective, Bitcoin has risen over 30% since the start of this year and has continued to set new records every week. If this current trend continues, we may soon see a test of $50,000, albeit not without a few sharp pullbacks.
---
OKEx Insights presents market analyses, in-depth features and curated news from crypto professionals.