BTC price pullbacks leave over-extended market participants with heavy losses
Market Watch Weekly is a review of crypto markets and developments each week.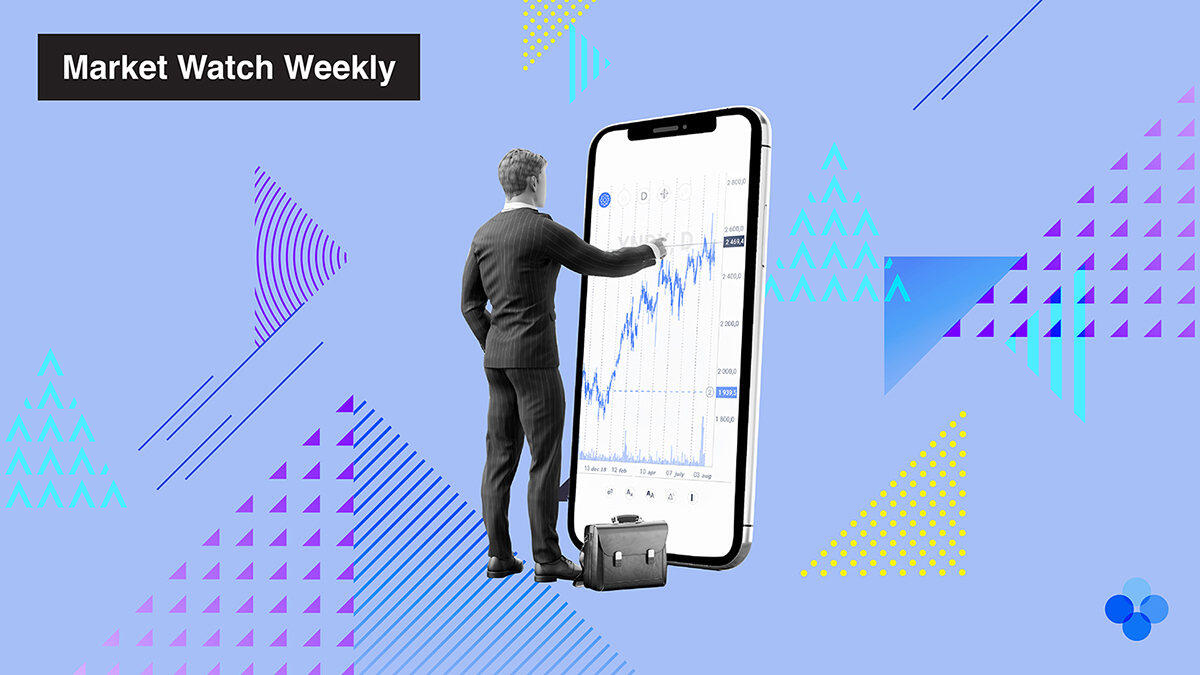 After four consecutive weeks of rapid gains and challenging the $40,000 psychological price level, Bitcoin finally suffered a heavy sell-off on Sunday evening, and the decline continued to widen heading into Monday. In the past 24 hours, Bitcoin price plunged more than 20%, from $41,000 levels to as low as $32,250, as per the OKEx BTC Index price, and largely wiped out the gains from the previous week. The latest pullback has liquidated $2.68 billion worth of positions across derivatives exchanges. 
Prior to this, even though Bitcoin had broken $40,000, longs had become saturated and bearish divergences could be seen on the RSI indicator in lower time frames. Meanwhile, trading volume contraction was unable to push prices to new highs.
The last time we saw a 20% pullback was the first weekend of January when strong buying quickly pushed prices back to $30,000. However, over the past 24 hours, the price has continued to post lower lows, and the buying power has not been as strong as the last time. However, given the recent market sentiment, this could prove to be another temporary correction before the price hits $40,000 again.
Some institutions captured the approaching risk
We also noted that the plunge in Bitcoin shows some correlation with traditional markets. To some extent, the 24-hour trading nature of Bitcoin makes it a leading indicator, responding prior to typical markets. The price of gold futures and S&P 500 futures fell by 1.5% and 0.8%, respectively, after opening on Sunday evening UTC. The reason behind this situation could be the market's expectation of higher interest rates, which was reflected in the jump of the dollar index futures after the opening bell early this morning. Rising interest rates overall will hit the prices of risky assets as well as non-interest-bearing assets such as gold.
This macro risk factor may have been capitalized upon by some institutional investors. CME updated its latest (as of Jan. 5) Bitcoin futures position data on Jan. 9. This reporting period covers Bitcoin's historic breakout above the $30,000 mark, but it also included the deep pullback of about $7,000 on Jan. 4.
During this time, leveraged funds increased their short positions from 8,466 to 9,058 and reduced their long positions from 3,679 to 3,544. This means leveraged funds expressed a clear bearish attitude toward the short-term.
On the contrary, other reportable accounts continued to go long, with long positions rising from 2,123 to 2,672, and short positions only increasing from 235 to 261. Non-reportable accounts did the same move, with long positions jumping from 3,165 to 3,343 while short positions only added 54.
Sharp midweek gains made up for weekend losses
Due to the price plunge on Monday, we have calculated major altcoins yields from midnight last Monday to 6:00 am UTC this Monday. Despite the major drop, there are still many altcoins that have reaped positive yields due to the rapid rise in the first half of last week.
Stellar's Lumen (XLM) surged 180% in the first three trading days of last week and then began a dramatic retracement, but it is still holding on to a gain of 66.77%. Bitcoin Cash (BCH) and Bitcoin SV (BSV) also posted positive returns of 11.40% and 5.47%, respectively. At the same time, Ether (ETH) dipped to $1,000 before slightly recovering in the last couple of hours, realizing a moderate 5.23% on the week. 
Liquidity providers withdrew large funds from pools
Maker (MKR) was undoubtedly the most impressive DeFi token last week, as its pull-up brought the price to $1,900 on Saturday before it fell back to $1,300 levels following the broader market, but it is still managing to stay up 88%. In addition, Synthetic (SNX) and Loopring (LRC) were more resilient during the large correction, reaping a weekly return of 20.51% and 14.45%, respectively. 
On Saturday, the total value locked in DeFi protocols had risen to a historical high of $32.8 billion, but the subsequent downward move in token prices has brought it to around $28.5 billion, as per DeBank's data. The rapid withdrawal of liquidity providers from pools also made the gas fee on Ethereum soar.
The current top three names in terms of TVL are BTC-pegged token WBTC, lending protocol Maker and decentralized exchange Uniswap (UNI). And the top five DeFi protocols all saw TVL drops of more than 10% in the last 24 hours.
Looking ahead this week
With the Democratic Party in the United States succeeding in controlling the House and Senate, the second round of the trillion-dollar stimulus package is expected to move forward. Market participants still need to watch the impact of a possible reversal in the dollar index on the stock market as well as on Bitcoin.
Not an OKEx trader? Learn how to start trading!
---
OKEx Insights presents market analyses, in-depth features, original research & curated news from crypto professionals.