BTC's recent drop was triggered by macro factors, but whales continued accumulating
A review of Bitcoin's latest retracement, the factors leading to it and how whales bought from retail traders.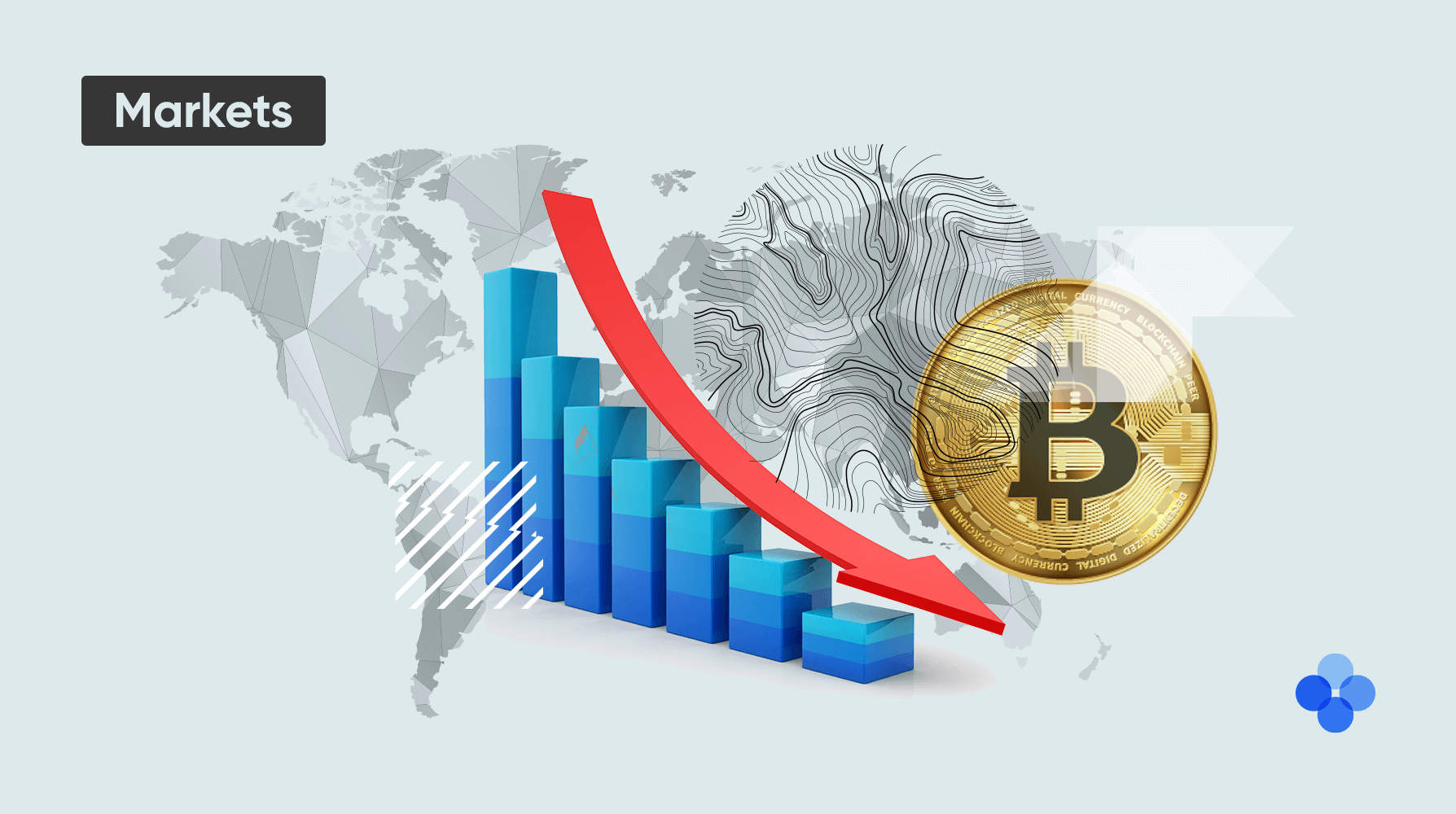 Bitcoin prices plunged 27.88% across three days, with the biggest red candle seen on Jan. 11, 2021, and traditional media started calling it the start of a bear market. In reality, however, Bitcoin's fall from last Friday's all-time high of $41,998 to yesterday's $30,287 — as per the OKEx BTC Index price — only retraced gains made as recently as Jan. 2, when it was trading around $30,000 levels.
Meanwhile, we saw renewed buying action since yesterday afternoon European time, and the leading digital currency is now back around $33,000 levels, which puts its YTD gains at around 15%.
In this market commentary, we will give more context to Bitcoin's recent price movements, and discuss how they are affected by macroeconomic factors and what they mean for traders in general.
Bitcoin's pullbacks this year are likely to be less dramatic
Yesterday's sharp retracement was a disaster for the derivatives market, with $2.5 billion in positions liquidated on Monday, as per bybt's data. This figure surpasses the $1.74 billion worth of liquidations on Jan. 3 and the $1.87 billion on Nov. 25, and while price has a direct impact on it, this also reflects the recent rise in volatility.
Even though volatility entered an upward phase going into December, it is still far from 2017, as shown in the below chart. On an average, crashes of around 35% happened every few weeks during the 2017 bull run, while Bitcoin's 60-day volatility has not exceeded 4% for an extended period of time since June 2020.
As more institutional investors entered the crypto market in the last year, we are witnessing decreasing volatility, and it is very likely that retracements this year are going to be far less dramatic compared to the previous bull run.
Technical glitches on exchanges pushed the price down further
The U.S.-regulated crypto exchange Coinbase suffered another technical glitch during yesterday's sell-off. Many users reported being unable to execute buy orders. Meanwhile, Kraken, the second-largest American crypto exchange, also encountered problems. As several Bitcoin derivatives markets use data from both exchanges as index components, this led to further liquidations in futures and swaps.
Previous Coinbase premiums due to high demand in the U.S. disappeared during Monday's pullback. Due to the technical glitch, Coinbase's spot price, at one point, had a negative premium of around $1,000 compared to OKEx.
Bitcoin's decline was influenced by traditional markets
Around-the-clock Bitcoin trading makes it a leading indicator responding to the market's changing risk appetite over the weekend. The plunge in Bitcoin is in tandem with the decline in other risky assets as well as non-interest-bearing assets.
The U.S. stock market fell for the first time in five trading days on Monday after hitting consecutive all-time highs, which were trending the same as Bitcoin. Oil prices, likewise, halted their four-day winning streak while the spot gold price slid down to a six-week low.
The reason for these pullbacks is the rise in the U.S. 10-year treasury yield after Democrats won two Georgia Senate seats. The yield broke the important 1% barrier last Friday and stood above 1.15% after posting its biggest weekly rise since June. The bond market is also under pressure amid fears that a Democratic-controlled Congress could further ease fiscal policy, raising inflation expectations.
The market is currently more concerned about higher yields and a consequent reduction in liquidity. Growth stocks are also likely to be more constrained by the cost of borrowing in dollars, and that affects Bitcoin, as it has recently moved more in line with large tech stocks, such as Tesla, which plunged 7.8% on Monday.
In addition, the dollar index, which is negatively correlated with commodities, also moved higher last week, tempering previously overheated markets. It can be said that Monday's sell-off was just a belated "healthy correction" as asset prices, which have been soaring since March, had become increasingly speculative.
Multiple indicators were reflecting overheated sentiment
The overheated market sentiment became more pronounced as Bitcoin continued to make new highs. Funding rates on perpetual swaps had spiked in the past week and were significantly higher compared to past surges. This trend indicates that the market is over-leveraged and traders are too consistent in their betting directions.
Adjusted SOPR (i.e., the spent output profit ratio) provides a more accurate signal of actual sale/purchase transactions. This indicator peaked in 2017 after a three-month rally from the reset point of zero. The current situation is similar, and the indicator suggests that profit-taking could occur at any time, though long-term prospects remains bullish.
Weak hands sold Bitcoin to whales
The first major changeover in this bullish cycle has been completed and the average cost of entry for newcomers in the space is higher. Weak hands sold urgently on the way down, while investors who are long-term bullish continued to buy. We see that the number of addresses with balances over 1,000 BTC has kept surging, not affected by the latest retracement.
Not an OKEx trader? Learn how to start trading!
---
OKEx Insights presents market analyses, in-depth features, original research & curated news from crypto professionals.