Coinbase concerns rock crypto market, seized PlusToken coins worth billions
The week's biggest stories from the cryptocurrency world that you may have missed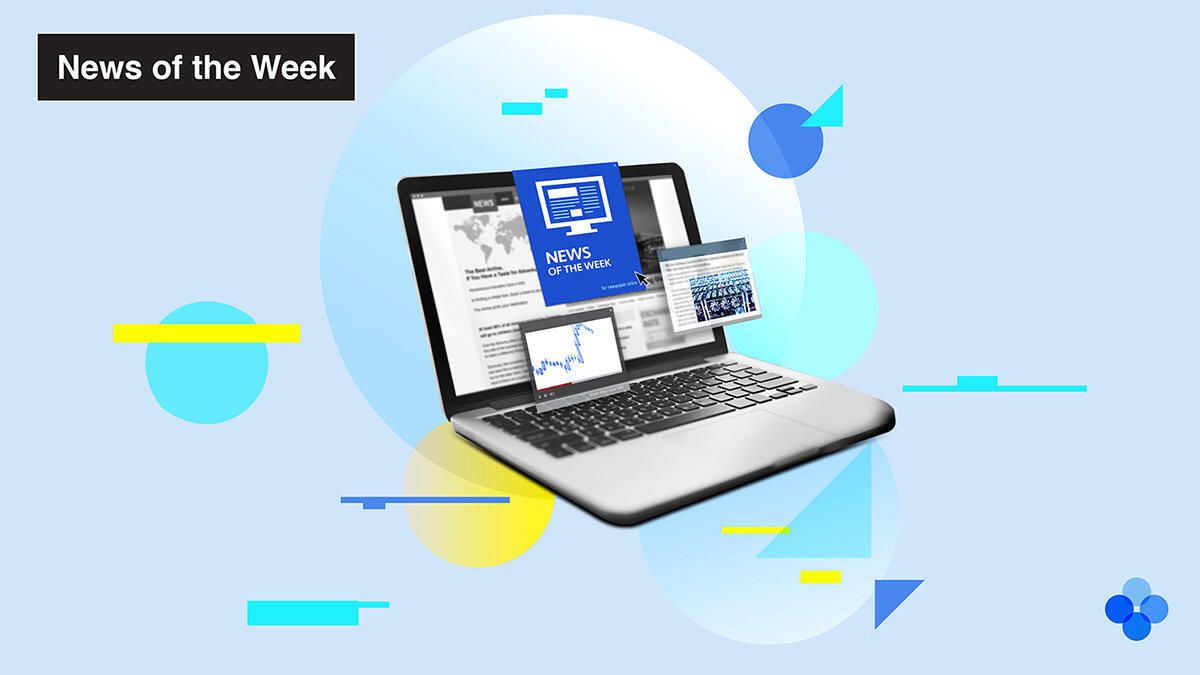 Volatility hit the cryptocurrency market this week alongside some market-shaking news that regulators in the United States may be looking to place heavy restrictions on financial companies dealing with cryptocurrency transactions. At the same time, billions of dollars worth of seized PlusToken digital currencies are slated to be forfeited to the national treasury in China.
Here's everything you need to know about these stories, and more, in this edition of OKEx Insights' Crypto News of the Week.
Coinbase discontinues margin trading, cites regulatory concerns
Coinbase announced that it is discontinuing its margin trading products in December following concerns about regulatory scrutiny from the United States Commodity Futures Trading Commission.
Afterward, Coinbase CEO Brian Armstrong lambasted the U.S. Treasury Department's supposed plans to track self-hosted cryptocurrency wallets — which he believes would require financial institutions, like Coinbase, to verify the owner of said wallets and collect identifying information about them.
The exchange later experienced technical difficulties amid severe price volatility in the cryptocurrency market.
Key takeaways
If Armstrong's concerns are validated, such regulation would likely represent the largest blow from the U.S. federal government to the blockchain and cryptocurrency industry.
Such regulation would also follow the Financial Action Task Force's instruction to apply the "Travel Rule" to cryptocurrency businesses operating within its member countries.
The price of BTC and the wider cryptocurrency market reacted negatively to the news. The cryptocurrency market leader dropped by 11.26% yesterday on OKEx.
Seized PlusToken cryptocurrencies worth billions of dollars
Cryptocurrencies worth billions of dollars previously seized by police in China amid a crackdown on the infamous PlusToken Ponzi scheme have been made public this week, via a court ruling from Nov. 19.
The assets seized include:
194,775 BTC coins
833,083 ETH coins
1.4 million LTC coins
27.6 million EOS coins
74,167 DASH coins
487 million XRP coins
6 billion DOGE coins
79,581 BCH coins
213,724 USDT tokens
In total, the seized assets are worth over $4.2 billion.
Key takeaways
After processing, the seized cryptocurrencies and digital assets will be forfeited to the national treasury.
The latest update in the PlusToken saga seemingly illustrates the increased efforts of the Chinese police to combat criminal activity related to digital currencies.
Libra slated to launch single-currency stablecoin in January
According to reports, Libra may launch its Facebook-initiated stablecoin in January 2021 — though, as a single, dollar-pegged currency instead of the originally planned coin backed by a basket of fiat currencies.
Key takeaway
After intense scrutiny and pushback from global regulators, the Libra project is significantly walking back its original plans in favor of something significantly less ambitious and more regulatory friendly.
VanEck launches Bitcoin ETN on Deutsche Boerse Xetra
VanEck, an asset manager based in the U.S., has launched a BTC exchange-traded note on the Deutsche Boerse Xetra marketplace.
Key takeaways
The new ETN is physically backed by BTC and provides investors with exposure to the leading cryptocurrency without them having to actually purchase the asset.
VanEck was previously unsuccessful in listing a BTC exchange-traded fund in the U.S.
CypherPunk Holdings becomes ninth-largest public BTC holder
Cypherpunk Holdings disclosed on Thursday that, since June 30, it added another 72.979 BTC to its reserves — bringing its total up to 276.479 BTC. The privacy-focused investment company's BTC holdings are currently worth $4,640,147, as of the time of this writing.
The latest increase in BTC holdings stems from the company's liquidation of its positions in Monero (XMR) and Ether (ETH).
Key takeaways
The Canadian Securities Exchange-listed company is now the ninth-largest public holder of BTC.
Cypherpunk Holdings has followed the likes of MicroStrategy in allocating some of its reserves to the market-leading cryptocurrency.
---
OKEx Insights presents market analyses, in-depth features, original research & curated news from crypto professionals.