DCEP pilots, Bitmain settlements and China's blockchain infrastructure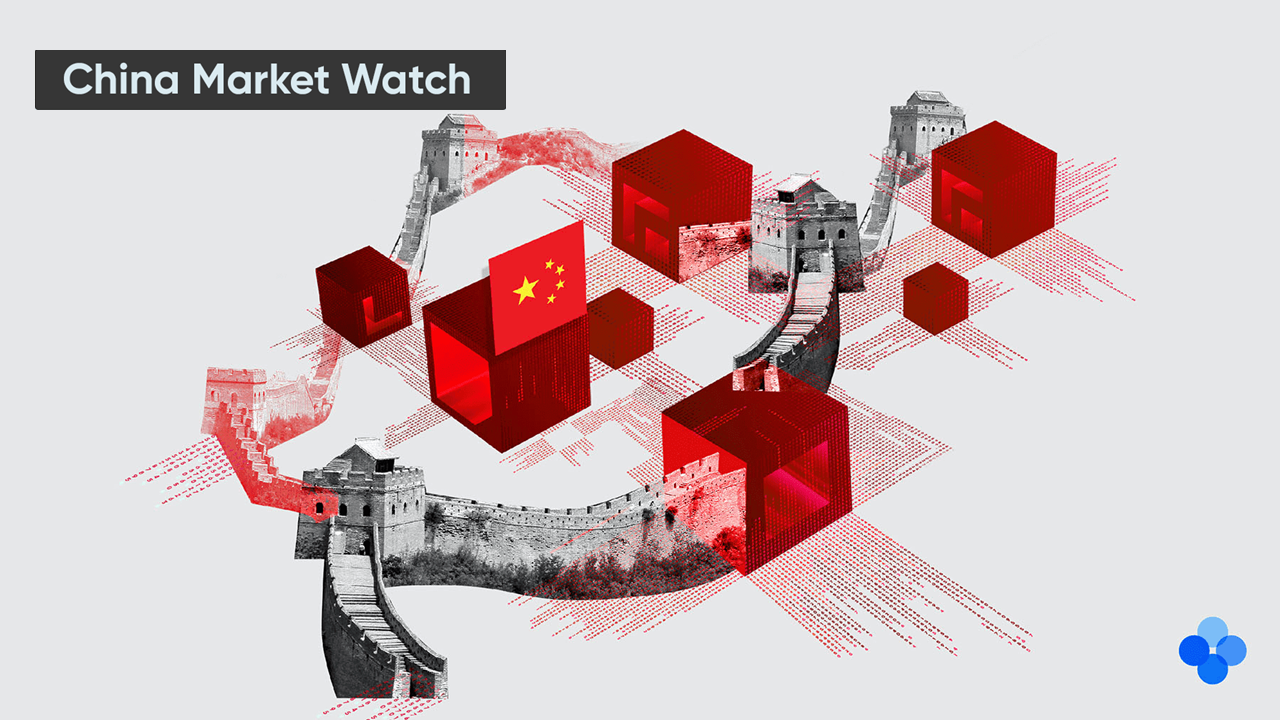 OKEx Insights' China Market Watch reviews the year's top stories from the crypto market in China and Hong Kong.
From the development of central bank digital currencies to the establishment of national blockchain infrastructures, 2020 has been an eventful year for the crypto and blockchain sphere in China and Hong Kong. As the year comes to its end, OKEx Insights looks at the top five stories in this special edition of China Market Watch.
China launches official DCEP pilots
China's official digital currency, the Digital Electronic Currency Payment, launched its official pilots in 2020. In April, it was reported that China's central bank began the DCEP pilot in Shenzhen, Suzhou, Chengdu and Xiong'an — the latter of which involved food and retail transactions using DCEP and included foreign enterprises like McDonald's and Subway.
People's Bank of China extended the scale of its digital currency testing to the public in early October by distributing 50,000 DCEP red packets to Shenzhen citizens — which could be spent at 3,389 designated merchants in Shenzhen's Luohu district. In a subsequent trial in Suzhou, PBoC partnered with retail giant JD.com to pilot online DCEP payments. DCEP has been used in nearly 20,000 transactions since the start of the Double 12 Shopping Festival.
Key takeaways
While the pilot testings for DCEP focused on retail adoption, the PBoC is also examining the use of DCEP in cross-border transactions and in the Beijing 2022 Winter Olympics. 
While there exists no concrete timeline for the launch of DCEP, we can expect larger public trials and clear guidelines released on the regulation of DCEP in 2021.
China's national blockchain extended international presence
Blockchain-based Service Network, the national blockchain infrastructure of China, announced its official launch for global commercial use on April 25.
To support its international growth strategy, BSN established BSN-International as a separate entity. BSN-International supports the integration of public blockchains and plans to achieve interoperability with permissioned blockchains in China. BSN China, on the other hand, owns the majority of BSN's city nodes in China — which cannot connect to public blockchains.
Key takeaways
To achieve the interoperability of BSN's global network, BSN China has chosen five city nodes to connect with BSN-International. However, decentralized applications running on those five nodes need to comply with China's regulation on blockchain and cryptocurrencies.
Red Date Technology, the developer behind BSN, announced the Digital Asset Modeling language as the smart contract language for BSN's developers. A unified smart contract language enhances interoperability for BSN's global network.
BSN has a total of 136 city nodes — 98 of which are connected to BSN China. There are eight overseas nodes, and the remaining 30 nodes are under construction.
Blockchain gains foothold in China's 14th economic plan
Blockchain technology has become increasingly important in China's national strategic planning. In the 14th five-year plan, for 2021 through 2025, China included blockchain technology as one of its strategic high-tech priorities. This is in line with the strategic focus of the National Development and Reform Commission, where blockchain was designated as information infrastructure and was given priorities for research and development. 
Key takeaways
To align with China's tech-growth objectives, Beijing identified four pillars of blockchain technology for the support of economic growth and released the first blockchain blueprint for government services in July.
As one of the strategic high-tech priorities, China expedited the standardization of blockchain technology in 2020. 
Bitmain reaches legal settlement after prolonged power struggle
The lengthy legal disputes between Jihan Wu and Micree Zhan reached a $600 million settlement in December. 
As part of the settlement, Wu will step down from the management of Bitmain. He will take over the BTC.com mining pool and Bitmain's overseas mining centers. Zhan, on the other hand, will take over the Antpool mining pool and Bitmain's mining farms in China.
The structural change requires the $600 million purchase of Wu's stake in Bitmain, which Zhan will temporarily mortgage his shares to complete. As part of the settlement, Zhan intends to complete an initial public offering for Bitmain in the United States before the end of 2022.
Key takeaways
The legal settlement seems to be in the favor for Zhan, as he took control of Bitmain's main operations in China and was given the option to purchase Wu's stake to consolidate his control of the company.
To finance the $600 million purchase of Wu's stake, Bitmain may need to roll out new mining models to finance the settlement.
First regulated crypto fund and virtual asset trading platform approved in Hong Kong
The Hong Kong Securities and Futures Commission approved the first cryptocurrency fund and virtual asset trading platform in 2020. Arrano Capital, the blockchain arm of Venture Smart Asia Limited, received the regulator's approval to run the first regulated BTC fund, which exclusively targets professional investors. 
Meanwhile, OSL Digital Securities was granted the first virtual asset trading license by the SFC in December. The digital arm of Fidelity-backed BC Group received preliminary approval in August.
Key takeaways
As the first regulated BTC fund in Hong Kong, Arrano Capital is required to comply with the pro forma terms and conditions for virtual asset portfolio managers issued in October 2019.
OSL Digital Securities is able to offer virtual asset trading under Type 1 and Type 7 regulated activities — which define the dealing in securities and the provision of automated trading services, respectively. The company is also the first applicant of virtual asset trading platform following the SFC's regulatory guideline on virtual asset trading platforms released in November.
---
OKEx Insights presents market analyses, in-depth features, original research & curated news from crypto professionals.