DeFi lending market reaches new heights amid new CeFi competition
OKEx Insights' DeFi Digest is a weekly examination of the decentralized finance industry.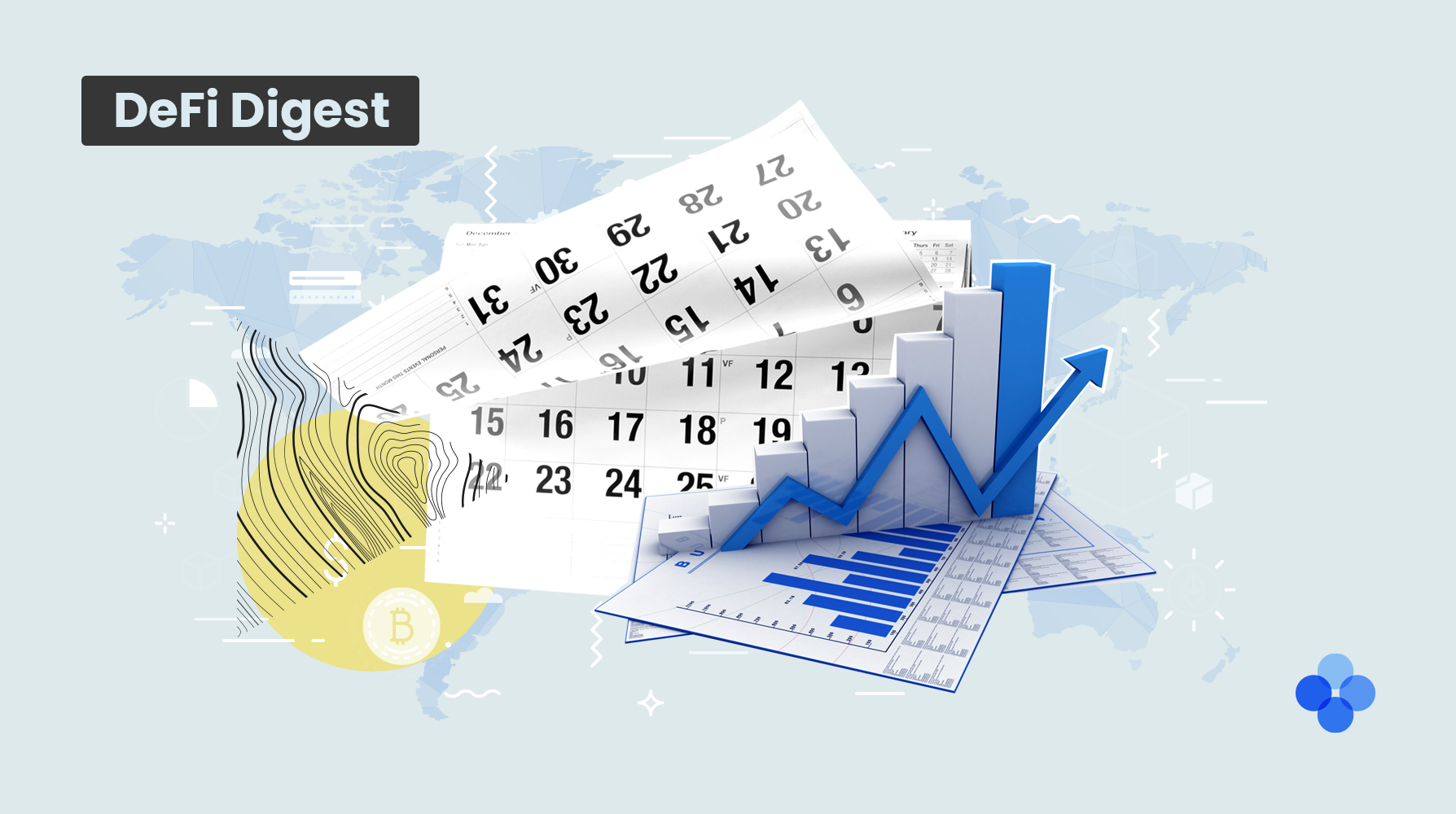 DeFi market snapshot
The decentralized finance market kept its bullish momentum this week as the total value locked in DeFi products rose from $12.01 billion to $13.65 billion. 
Uniswap maintained its position as the market leader with a 22% market share of the total USD value locked. The decentralized exchange also had the largest liquidity pool and maintained its trading volume dominance to 48%. Notably, the weekly average trading volume on DEXs rose 5% this week.
In the decentralized lending sphere, Compound continued to lead with a market share of 56%.
The DeFi lending market regained some hype this week following a short-term cooldown in mid-September. As indicated by data provider DeFi Pulse, the total value locked in decentralized lending protocols just reached an all-time high of $5.1 billion. 
Decentralized lending protocol Maker also reached an important milestone this week. Its stablecoin, Dai, surpassed the $1 billion market capitalization mark on Wednesday, as per CoinGecko's data.
DeFi lending protocols face centralized competition
While the decentralized lending market regained its positive momentum, DeFi lending protocols have faced intensified competition from crypto exchanges and stablecoin issuers.
Circle, the issuer of the stablecoin USDC, plans to introduce a high-yield business account build. The terms and rates range from an 8.5% annual percentage yield for open terms to a 12-month 10.75% APY account. Additionally, USDC interest payments are paid out weekly and accrued daily. 
Comparing DeFi and CeFi returns
With crypto offerings from both centralized and decentralized lending platforms surging, users can, nowadays, easily lend or borrow cryptocurrencies. Stablecoins, which aim to preserve value over time, are popular among crypto borrowers and lenders. With more high-profile crypto companies entering the lending market, users may now compare the returns offered by centralized and decentralized financial platforms.
DAI, USDT and USDC are the three stablecoins offered most by centralized and decentralized finance platforms. In general, DeFi platforms offer higher lending returns than CeFi platforms. Fulcrum, the DeFi lending platform built on the bZx protocol, offered the highest return for DAI and USDC — 17.11% and 12.05%, respectively. Compound v2 currently offers the highest return for USDT, at 12.9%.
In terms of stablecoin borrowing, Fulcrum has the highest monthly average return for borrowing DAI, USDC and USDT.
Stablecoin borrowing used to be a largely untapped area for CeFi platforms. However, these platforms began to compete with DeFi platforms following the recent announcements of support for USDT from BlockFi and Bitfinex.
CeFi lending platforms offer extra investor protection
CeFi platforms are starting to diversify their crypto offerings for lenders and borrowers, and they have two key advantages over DeFi lending platforms.
Firstly, centralized crypto lending platforms are custodial. Users' collateral is kept by the lending platform or a third-party custodian. In the case of BlockFi, its custodian, Gemini, obtained a trust license from the New York State Department of Financial Services — a requirement to be compliant with specific capital reserve needs and banking compliance standards under §100 of the New York Banking Law.
Moreover, centralized crypto lending platforms have stricter compliance requirements than decentralized platforms. While DeFi lending platforms are largely unregulated, some centralized lending platforms require users to comply with anti-money laundering regulations, such as Know Your Customer checks, by disclosing personal information. For instance, BlockFi requires users to provide their social security number and bank information during the loan application.
Are CeFi lending platforms credible?
Despite the additional investor protection, the lack of credibility among some centralized lending platforms resulted in users' switching to DeFi lending platforms.
For instance, Cred (US) LLC, a licensed lender under California Finance Lenders Law, recently filed for Chapter 11 bankruptcy protection in Delaware. The lender has temporarily suspended fund inflows and outflows due to the mishandling of funds. Additionally, wallet and trading platform Uphold has ceased its partnership and is planning legal action against Cred for breach of contracts and fraud. 
---
Disclaimer: This material should not be taken as the basis for making investment decisions, nor be construed as a recommendation to engage in investment transactions. Trading digital assets involve significant risk and can result in the loss of your invested capital. You should ensure that you fully understand the risk involved and take into consideration your level of experience, investment objectives and seek independent financial advice if necessary.
---
OKEx Insights presents market analyses, in-depth features, original research & curated news from crypto professionals.