Ethereum 2.0 Testnet, Goldman Sachs Stablecoin, and 'Crypto Mom' Confirmed — Crypto News of the Week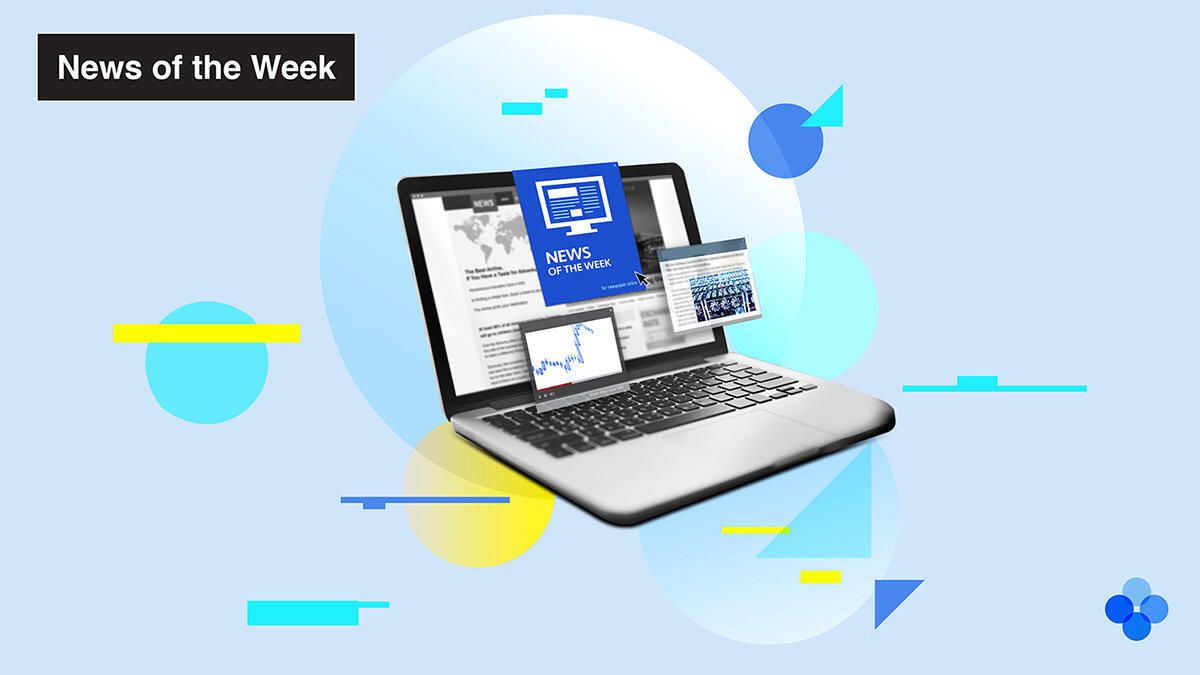 As always, it was an eventful week in the blockchain and cryptocurrency world. The much-anticipated Ethereum 2.0 testnet went live, the United States Federal Reserve is speeding up efforts to launch an instant payments platform, and Goldman Sachs has taken a keen interest in launching its own cryptocurrency — these stories and more in this edition of OKEx Insights' Crypto News of the Week!
Ethereum 2.0 testnet Medalla goes live, has 21,373 validators
Medalla, the last public testnet for Ethereum 2.0, went live on Tuesday, Aug. 4.
Ethereum 2.0 most notably transitions the first and foremost altcoin from a proof-of-work to a proof-of-stake consensus mechanism. As of press time, 21,373 validators have staked a total of 683,936 ETH on the network — though, these testnet tokens are technically not real Ether.
The Phase 0 launch of Ethereum 2.0 itself is tentatively planned for the end of 2020 — though naysayers are expecting another in a long history of delays.
Key takeaways:
The launch of Medalla will go a long way in securing confidence in a future launch of Ethereum 2.0, which has been notoriously delayed on multiple occasions.
The price of Ether has seen significant increases in recent weeks. One possible reason, among others, is the demand to purchase ETH for the purposes of staking as a network validator in the new proof-of-stake system.
$1.2 billion MicroStrategy considering BTC investment
MicroStrategy, a $1.2 billion company that helps enterprises build and deploy analytics and mobility apps via business intelligence, mobile software and cloud-based services, plans to invest $250 million in "alternative investments or assets" — such as Bitcoin (BTC).
The news comes via comments made during a June 28 earnings call, with the company's president and chief financial officer, Phong Le, stating:
"In addition, we will seek to invest up to another $250 million over the next 12 months in one or more alternative investments or assets which may include stocks, bonds, commodities such as gold, digital assets such as Bitcoin, or other asset types."
MicroStrategy CEO Michael Saylor later lumped BTC in with gold and silver as assets that "can't be inflated away or are less likely to be inflated away."
Key takeaways:
Though MicroStrategy didn't explicitly confirm that it would be allocating capital into BTC specifically, offering it as an option further solidifies the cryptocurrency as a valuable asset and potential store of value.
The company's statements also illustrate widespread concern regarding the devaluation of the United States dollar amid massive money-printing efforts to offset the immediate economic consequences of the COVID-19 pandemic.
Goldman Sachs considering its own digital currency
Goldman Sachs is reportedly considering the creation of its own cryptocurrency.
The news comes via the American multinational investment bank and financial services company's new digital asset global head, Matthew McDermott, who confirmed that Goldman Sachs is considering its own digital asset — which is widely believed to be a stablecoin. McDermott said:
"We are exploring the commercial viability of creating our own fiat digital token, but it's early days as we continue to work through the potential use cases."
Key takeaways:
The seriousness of Goldman Sachs's crypto considerations is bolstered by the recent hire of Oli Harris, who was highly involved in JPMorgan's Quroum blockchain and JPMCoin.
Goldman Sachs's considerations are largely in line with those of rival JPMorgan, as well as Facebook's aspirations to launch its own digital currency, Libra. McDermott did not rule out a collaboration between the companies.
It is clear that the world of traditional finance is increasingly involving itself with both blockchain solutions and digital currencies.
"Crypto Mom" confirmed for second term as SEC commissioner
Hester Peirce, a famously crypto-friendly financial market regulator, has been confirmed for a second term as commissioner of the United States Securities and Exchange Commission.
The confirmation came via a voice vote from the Senate on Thursday.
Peirce's second term as SEC Commissioner will expire in 2025.
Key takeaway:
It is widely expected that Peirce, known in the blockchain and cryptocurrency industry as "Crypto Mom," will continue her largely pro-crypto stances — such as her noted advocacy for a Bitcoin ETF.
Fed in a hurry to launch instant payments service
The U.S. Federal Reserve is reportedly accelerating its efforts to launch its own instant payments service, FedNow. 
FedNow was originally planned for a 2023/2024 launch, but the Fed is now pushing for a phased rollout in the near term. According to Federal Reserve Board Governor Lael Brainard, the central bank desires to launch its high-speed payments platform "as soon as practically possible."
Key takeaways:
Financial authorities in the United States have notoriously been dragging their feet when it comes to innovation in the financial sector. The Fed's newfound rush to launch FedNow may be indicative of a realization that the U.S. is losing on that front to other developed economies, such as China and its advanced central bank digital currency.
On the subject of central bank digital currencies, there has, thus far, been much talk and little action in regard to a digital dollar. Notably, the latest speech about FedNow failed to mention anything about CBDCs.
---
OKEx Insights presents market analyses, in-depth features and curated news from crypto professionals.