First DCEP ATM trialed in Shenzhen, Shanghai funding blockchain startup
A weekly overview of blockchain and cryptocurrency news from China and Hong Kong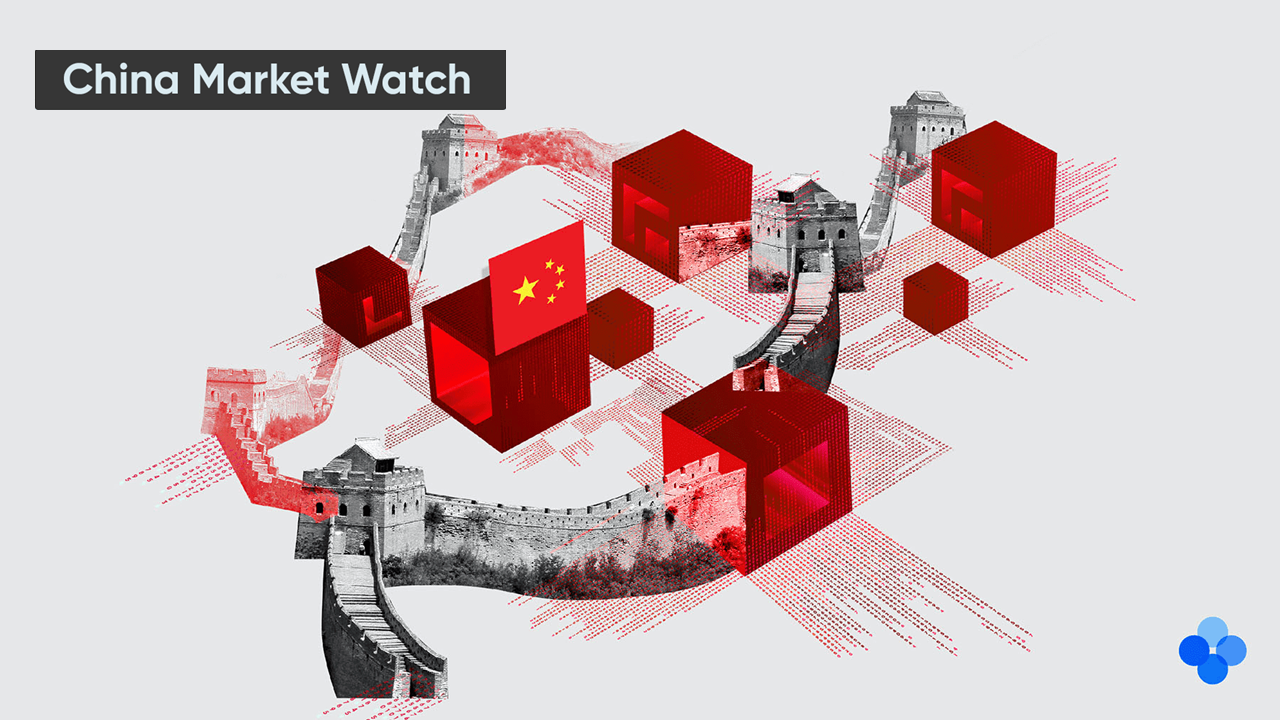 It has been an eventful week for the Chinese blockchain and cryptocurrency industry. 
Agricultural Bank of China — one of the country's "Big Four" banks — conducted deposit and withdrawal trials for China's Digital Currency Electronic Payments, or DCEP. The trial is currently available in a number of AgBank's ATM locations in Shenzhen.
On the eastern coast of China, the Shanghai government gave a $5 million research grant to blockchain startup Conflux.
Meanwhile, 500.com — a Chinese sports lottery firm listed on the New York Stock Exchange — entered into a purchase agreement for Bitcoin mining machines worth approximately $14.4 million.
Here's everything you may have missed regarding these stories, and more, in this week's edition of China Market Watch from OKEx Insights.
Agricultural Bank of China enables DCEP ATM trials
The Agricultural Bank of China is reportedly trialing the deposit and withdrawal of DCEP from users' checking and savings accounts. The service is currently available in a number of AgBank automated teller machines in Shenzhen.
AgBank plans to extend the DCEP trial to public utilities payments and e-government services.
Key takeaways
This is the first DCEP trial involving bank ATMs.
AgBank recently announced the establishment of a DCEP research laboratory in Shenzhen — intensifying the competition in this area with Construction Bank of China.
Conflux receives $5 million research grant from Shanghai
The Shanghai Science and Technology Committee, with the Changning District government, has granted $5 million to blockchain startup Conflux. The funding will reportedly be used to support the research of a proposed aerospace supply chain built on the project's network.
Key takeaways
Conflux, which already has an ongoing research partnership with the Shanghai government, is becoming a popular project for government-related initiatives. 
Both parties partnered to launch Tree Graph Research Institute in September 2020. The research institute was one of the 57 entities listed on Shanghai's "Technology Innovation Plan" in December.
The Beijing-based startup is friendly with other municipal governments, as well. For instance, Conflux received an official endorsement from the Hunan government regarding its creation of blockchain laboratories.
NYSE-listed lottery firm purchases Bitcoin mining machines
Chinese sports lottery firm 500.com has entered into a definitive purchase agreement to acquire Bitcoin mining machines. The NYSE-listed company expects to issue approximately $14.4 million worth of its Class A ordinary shares to complete the purchase. 
The details of the seller were not disclosed, and the purchase is expected to be completed within Q1 2021.
Key takeaways
When the mining equipment purchases are completed, 500.com will own S17, T17 and S9 mining models from Bitmain. It will also own M20s from MicroBT. 
The share price of 500.com rose by 11% following the announcement.
Car sales in China grew for the ninth consecutive month
The stock markets in Hong Kong and China grew modestly this week. As of the time of writing, the Shanghai SE Composite and CSI 300 are currently trading at 3,599 and 5,578 — with weekly gains of 1.35% and 2.96%, respectively. In Hong Kong, the Hang Seng Index rose by 1.98% this week and currently stands at 28,241.
Key takeaways
Though monthly increases in car sales have bolstered the country's markets, annual car sales in China shrank by 6.8% since last year. The decline could be attributed to the COVID-related shutdown of factories and businesses in the first half of 2020.
Sales of electric vehicles in China rose to 1.17 million units. This figure is likely to grow further following Tesla's unexpected launch of its Model Y electric SUVs on Jan. 1, 2021.
Not an OKEx trader? Learn how to start trading!
---
OKEx Insights presents market analyses, in-depth features and curated news from crypto professionals.