Hindsight 2020: A comparison of the year's best investments, from doom to boom
A closer look at some of the best-performing crypto and traditional assets this year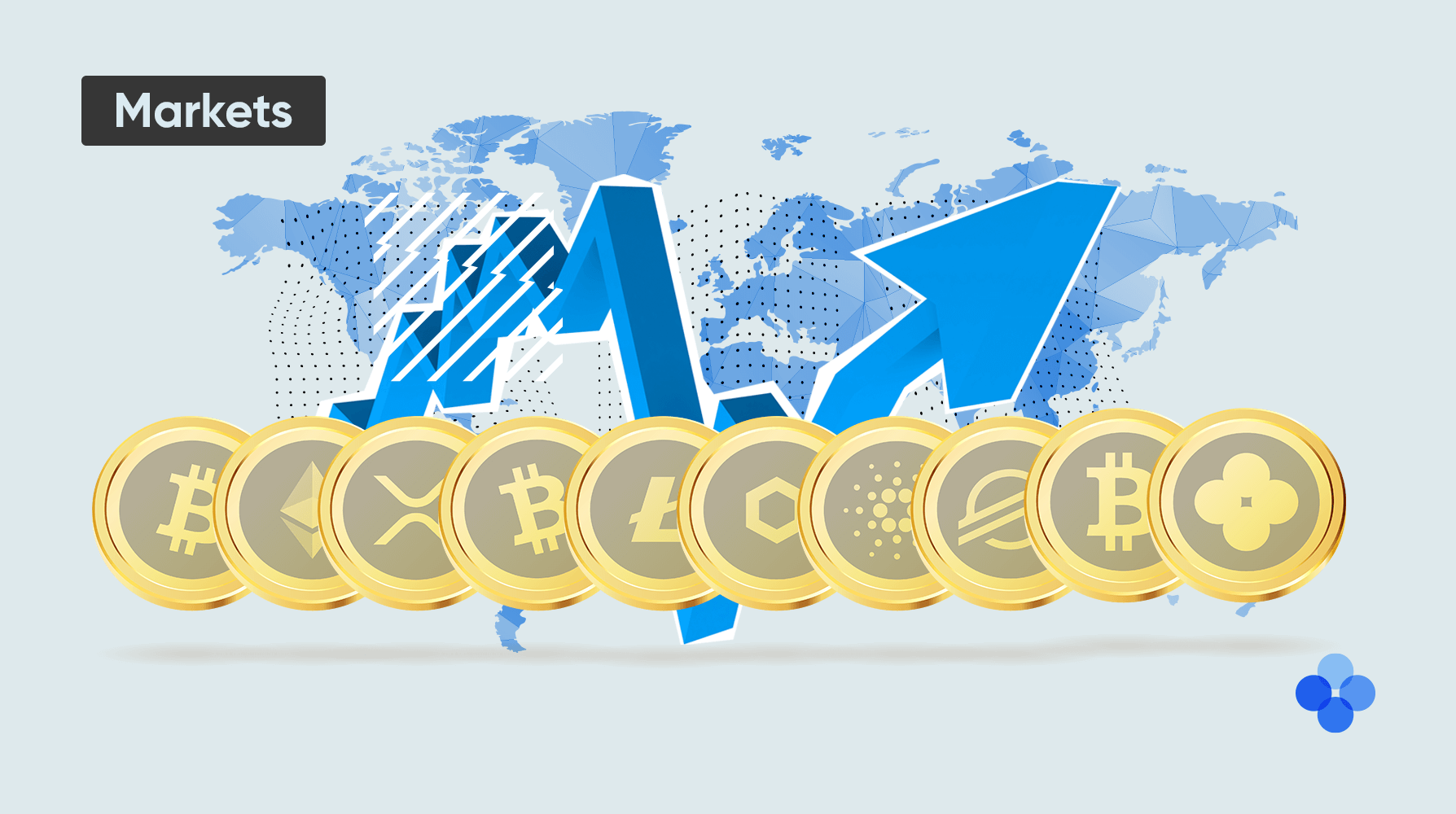 Idealistic concepts of financial freedom aside, crypto is an undeniably exciting space, with its wild price swings and unprecedented gains — resulting in rampant speculation and, sometimes, overnight riches.
After rising to dizzying heights in 2017, the price of Bitcoin (BTC) suffered a prolonged bearish spell, trading below $4,000 between December 2018 and March 2019. However, cryptocurrency prices rebounded in the second half of 2019, and BTC was trading above $10,000 at the start of 2020 — that is, until it again fell below $4,000 in March this year.
Specifically, it was on March 12 dubbed "Black Thursday" (though the crash spanned March 12–13 in Europe and Asia) that both traditional and crypto markets suddenly plummeted due to a panic-induced sell-off sparked by the rising number of COVID-19 cases. With the magnitude of the pandemic suddenly coming into focus in the United States, U.S. stock markets underwent their largest single-day decline in about 30 years.
While traditional markets somewhat recovered the next day, Bitcoin and the crypto space continued to drop, with the price of the leading digital currency losing around 50% by March 13. However, those who might have been lucky enough to have invested in the market at the bottom of the March crash had the potential to realize significant gains in November when Bitcoin's price touched nearly $19,400.
That being said, the reality of Bitcoin's unpredictability is evident in the price action since Nov. 25, when the concept for this article was first fleshed out. Bitcoin was near its all-time high at the time, but it has since undergone a major correction and is trading at above $17,000 at the time of writing. This latest drop appears to be fueled by apprehensions surrounding a potential regulatory crackdown on cryptocurrencies in the U.S. While it is unclear how soon the leading digital asset will recover, it appears that a short- to mid-term top was seen on Nov. 24–25.
This current correction also gives us a complete cycle to analyze, so we decided to do a comparison of the potential returns that $1,000 invested in various traditional and crypto assets on March 13 would have brought, if sold on Nov. 24.
For this report, we looked at the top 10 crypto assets ranked in terms of their market cap on OKEx, as well as our platform token, OKB. Meanwhile, from the traditional side, we included gold, Tesla's stock (TSLA) and global stock indexes like the Nasdaq 100 (listed in the U.S.), the Nikkei 225 (listed in Japan) and the FTSE 100 (listed in the United Kingdom). We discuss BTC's performance first, then altcoins and conclude with traditional assets.
Even though buying at the bottom and selling at the top is the way to realize maximum gains, for this comparison, we will assume that market participants bought $1,000 worth of the listed assets at their lowest prices on March 13, and sold them at their lowest prices on Nov. 24 (as opposed to their highest, opening or closing prices). This retrospective method results in calculating gains that would have been relatively more realistic to achieve, as opposed to those that would have required the improbability of perfectly timing the market.
Bitcoin (BTC/USDT) saw a roughly 374% return on investment
Bitcoin made a comeback this year on the heels of institutional interest, retail adoption and large-scale buying by companies like Square, MicroStrategy and, recently, PayPal. While the leading digital currency is undergoing a correction at the time of writing, it posted its recent highest green candle on Nov. 24, with a high of roughly $19,380 and a low of $17,990, as per the OKEx BTC/USDT market.
An investment of $1,000 in Bitcoin when it traded at roughly $3,792 on March 13, would have gotten you around 0.2637 BTC, which was worth roughly $4,744 at its lowest point on Nov. 24 — adding up to a gain of 374.43%.
While these figures are still relatively unheard of in traditional markets, Bitcoin is far from being the highest performer among crypto and traditional markets, as we'll see below.
Top altcoins saw up to a 967% return on investment
Even though Bitcoin is the market leader, and has been touted as the best-performing investment of the previous decade, it was easily outperformed by top altcoins over the March 13–Nov. 24 range. This is due to several reasons, including the altcoins' accessibility in terms of price per coin and the resultant suitability for speculation. However, in order to exclude extremely volatile and easily manipulable coins, we are only considering the top cryptocurrencies in terms of market capitalization.
Chainlink (LINK), Ada (ADA), Ether (ETH) lead the pack
LINK was the altcoin leader, with a massive 967% gain, but was closely followed by Cardano's Ada (ADA) and Ethereum's Ether (ETH) — with increases of 734% and 566%, respectively. LINK's stellar performance was partly due to the boom of decentralized finance and the hype surrounding blockchain oracles — and partly due to its strong community and growing user base.
$1,000 invested in LINK at the lowest point of the Black Thursday crash stood at a whopping $10,670 at the lowest price seen on Nov. 24 — nearly $6,000 more than the gains of an equal investment in BTC.
The same amount of USD put into ADA or ETH back in March was worth $8,340 and $6,660 on Nov. 24, respectively.
ADA, despite being a slow-moving project, is backed by a team that commands respect in the space. As investors generally seek to hold full coins — as opposed to a fraction of a coin — relatively "cheap" coins are more attractive and are purchased in higher volumes, often translating into significant gains during general crypto rallies. As such, ADA benefited greatly from being the cheapest of the top coins. 
ETH also benefited from the DeFi hype but appreciated more recently due to the approaching upgrade to Ethereum 2.0. The major network upgrade will introduce a proof-of-stake consensus mechanism that requires a minimum of 32 ETH to participate and earn rewards. This naturally encourages investors looking to participate in the new ecosystem to accumulate ETH.
OKB and remaining top alts see up to 397% gains
The remaining top 10 cryptocurrencies saw the following gains in terms of USD value between March 13 and Nov. 24: XRP (397%), XLM (327%), LTC (254%), OKB (192%), BSV (128%) and BCH (125%).
XRP was also one of the biggest gainers in 2017, mostly due to the hype surrounding its banking partnerships as well as the general speculation-driven investing of the time. XLM, which is by and large a clone of XRP — as both projects share a founding member, Jed McCaleb — generally follows the price action of its antecedent, while Litecoin (LTC) often does the same with its archetype, Bitcoin.
OKB, the platform token of OKEx, benefits from the exchange's Buy-Back and Burn program. A $1,000 investment in OKB when it hit its daily low on March 13 could have been sold for a minimum of $2,920 on Nov. 24 — an increase of 192%.
Finally, the two Bitcoin forks on this list, Bitcoin Cash (BCH) and Bitcoin SV (BSV), performed relatively poorly, just barely doubling a hypothetical initial investment over this time period.
Equities were led by Tesla (TSLA), up ~ 424%
Equity markets around the world have done reasonably well this year due to multiple economic-stimulus packages and other government measures to assist businesses — including payroll loans and lowered interest rates — in response to the global COVID-19 pandemic.
As a result, global stock market indexes, such as the Nasdaq 100, Nikkei 225 and FTSE 100 have all posted double-digit gains during our predetermined cycle. The FTSE 100 saw 20.93% growth from March to November, performing only marginally better than gold (see below). However, its growth was notably less than the performance of Nikkei 225 and the Nasdaq 100, which increased 55.19% and 62.67%, respectively.
The star performer, however, was Tesla, which appreciated more than 420% over the same time frame — outperforming Bitcoin's 374% climb. While such figures are not common for equities, TSLA's price performance has been somewhat of an outlier. Its explosive growth helped Elon Musk overtake Bill Gates to become the world's second-wealthiest person, as of Nov. 24.
Where a $1,000 investment in the Nikkei 225 and Nasdaq 100 stock market indexes would have stood at around $1,550 and $1,620 by the conclusion of our cycle, the same investment in Tesla would have been worth $5,241.
Gold (XAU/USD) brought home a safe 19.65%
Gold, considered a safe-haven asset, did well this year amid the COVID-19 panic, especially as projections for the global economy became bleaker in July–August.
XAU, representing a troy ounce of gold, was trading for $1,504 at its lowest point on March 13, but it stood at $1,800 on Nov. 24 — a gain of 19.65%. A $1,000 investment in gold during this cycle would have resulted in a return of roughly $1,196.
However, the highest point for gold was on Aug. 6, when it traded for $2,063 (the day's high), and a $1,000 investment from March 13 would have brought back $1,350.
Despite gold's well-entrenched position as a popular asset that investors flock to in times of crisis, its performance against Bitcoin in this time frame was quite weak.
Buying pizza with BTC on March 13 vs. Nov. 24 vs. 10 years ago
I actually started writing this article because of pizza. As those in the crypto industry know well, the cost of a pizza pie in BTC has become somewhat of a meme ever since the mythical "Bitcoin Pizza Day" back in 2010. On May 22, 2010, a certain Laszlo Hanyecz paid 10,000 BTC for two pies from Papa John's — that's 5,000 BTC per pie, or roughly $86.5 million at current rates.
Our team at OKEx was planning a pizza party just last week, which we would be reimbursed for in BTC. It got me thinking about how much we would have gained if we'd had the pizza party around the March 12–13 crash.
Assuming I'd spend about $25 on pizza, I calculated that $25 in BTC during the "Black Thursday" crash would be worth about $127 at the most, or $118 at the least, as of Nov. 24, 2020 (as per BTC's high and low that day). Not bad.
Ultimately, however, even though Bitcoin is the leader in this space, its gains over the past eight months pale in comparison to the gains of some of the altcoins and even traditional equities, as we saw above. That being said, nearly all those altcoins are still miles away from their all-time high prices from the 2017 bull run — ETH's price is still 60% lower than its ATH, and both ADA and XRP are more than 85% lower. On Nov. 24, BTC, on the other hand, was trading just 3% lower than its ATH of $20,000.
This highlights the high risk–reward scenario that has proven to be typical of digital assets — but tends to be forgotten during bullish market spells. Despite the major bull run since March, investors who bought these altcoins at or near their all-time high prices were still suffering unrealized losses as of the highs posted on Nov. 24.
As I pondered how much I would have gained on a hypothetical pizza party back in March, I realized how little it was compared to that same pizza's BTC value in 2010. Sure, a fresh pizza tastes better than a 10-year-old pie, but not 773,999,900% better.