Hong Kong's crypto tax ranking and DCEP's pilot successes
A weekly overview of blockchain and cryptocurrency news from China and Hong Kong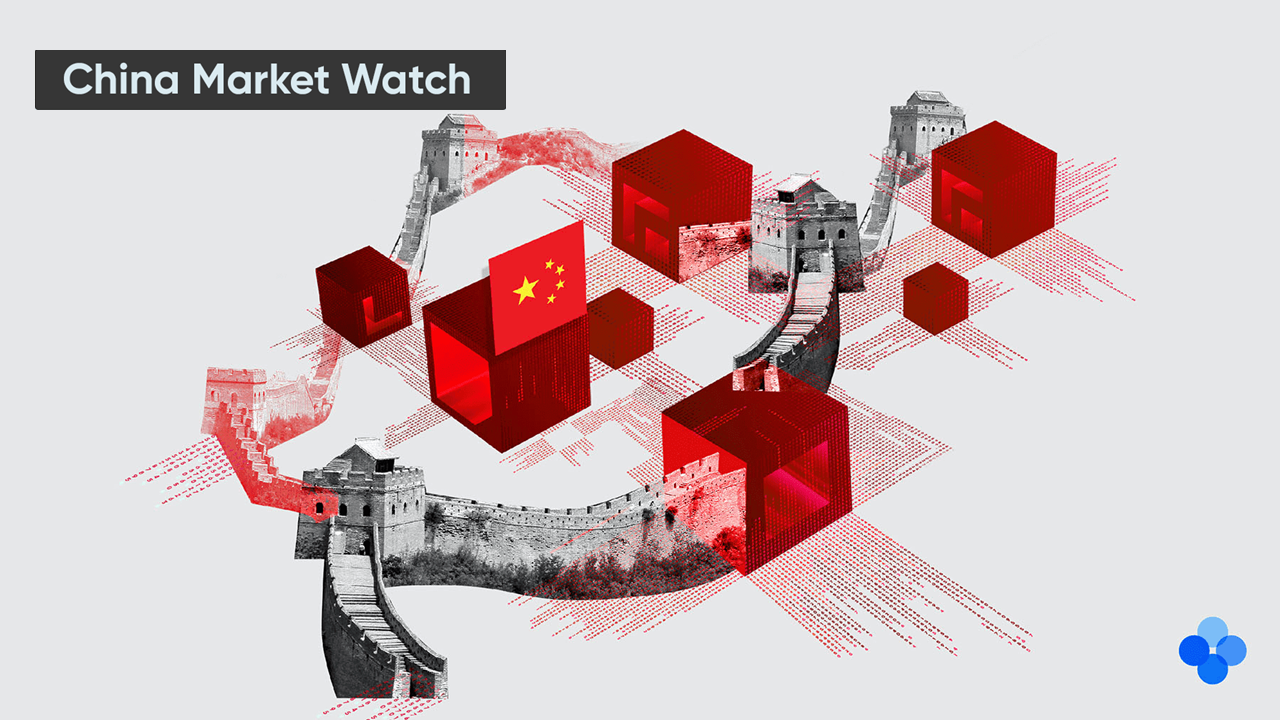 During the Golden Week holiday, a People's Bank of China's deputy governor announced that the Chinese digital currency, known as the Digital Currency Electronic Payment, has processed transactions worth 1.1 billion RMB during its trial. Meanwhile, the taxation treatment of digital assets in Hong Kong has entered into community discussion following PwC Hong Kong's latest annual global crypto tax report. In the cryptocurrency exchange sphere, statistics from Cryptowisser indicated that 75 crypto exchanges were shut down in 2020, 10 of which were based in Hong Kong or China.
Here is everything you might have missed regarding these stories (and more) in this week's edition of OKEx Insights' China Market Watch.
PBoC: DCEP processed 1.1 billion RMB in pilot transactions
Fan Yifei, a deputy governor of the People's Bank of China, stated that the DCEP has processed 1.1 billion RMB (approximately $162 million) worth of transactions under its ongoing pilot program.
According to Fan, the DCEP has been tested in various use cases under the pilot program — ranging from bill payments to government services. As of late August, there were more than 6,700 use cases for the Chinese digital currency.
Key takeaways
Apart from use cases in various industries, the DCEP is also being used for different payment methods — such as facial recognition payments and tap-and-go transactions.
The DCEP also expedited the development of digital wallets in China. According to Fan, more than 113,300 personal digital wallets and about 8,800 corporate digital wallets have been opened during the DCEP's pilot program.
Hong Kong ranked sixth in PwC Crypto Tax Index
PwC Hong Kong, a major accounting firm, recently published its first annual Global Crypto Tax Report. The report unveils the Crypto Tax Index ranking and examines the latest crypto developments from tax regulators across various jurisdictions.
According to PwC Hong Kong's report, property is the most common treatment of crypto assets by tax regulators. Liechtenstein topped the Crypto Tax Index and Hong Kong ranked sixth.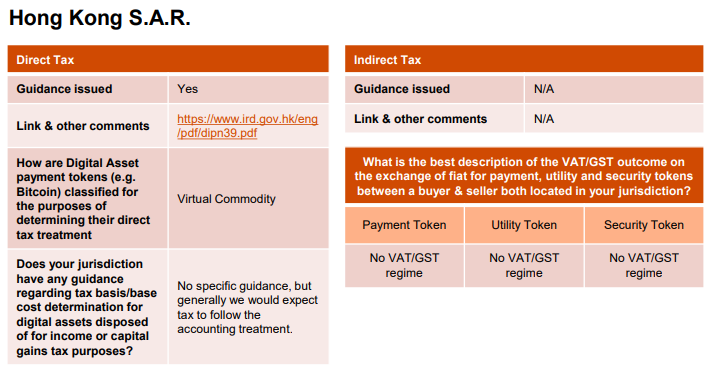 Key takeaways
The PwC Hong Kong Crypto Tax Index ranks jurisdictions based on the comprehensiveness of their crypto tax guidance. Hong Kong has the second-highest ranking among Asian jurisdictions, after Singapore.
According to Henri Arslanian, PwC Global Crypto's lead, having specific crypto tax guidance is an essential building block for the continual institutionalization of the crypto ecosystem.
While most jurisdictions provided tax guidance on the calculation of capital gains and losses for individuals and businesses, there is a lack of guidance on topics such as crypto borrowing and lending, decentralized finance, nonfungible tokens, tokenized assets and staking income.
10 crypto exchanges closed down in Hong Kong and China in 2020
Cryptowisser, a crypto exchange comparison site, announced its Crypto Exchange Graveyard page and stated that 75 crypto exchanges have shut down in 2020. Most of the exchanges on the list are centralized exchanges.
The page list stated that 10 of the 75 cryptocurrency exchanges that closed were based in Hong Kong or China. In particular, Hotbit, FEX and FinexBox were shut down due to being identified as scams.
Key takeaways
According to Cryptowisser, there were 15 cryptocurrency exchanges shut down in September. This is largely due to the fierce competition from decentralized exchanges, during which time DEXs recorded an all-time-high trading volume of $22.57 billion in September.
Cryptowisser has identified four reasons for the shutdown of cryptocurrency exchanges — namely, voluntary shutdowns, scams, government-mandated shutdowns and disappearances.
Hong Kong stocks rose despite U.S. halting stimulus talks
The Chinese stock markets were closed this week due to the Golden Week holiday. The index value of the Shanghai SE Composite, CSI 300 and SZSE Blockchain 50 remained unchanged. For Hong Kong, the Hang Seng index rose 3.36% this week and currently stands at 24,248.

The Hang Seng Index extended its rally, which is being partly driven by the reported recovery of United States President Donald Trump from COVID-19. The Hang Seng Index stood at 23,980 on Tuesday following Trump's announcement.
Despite President Trump halting economic stimulus talks in the U.S. until after the election in November, the Hang Seng kept its rally and edged 0.5%.
Key takeaways
While there has been a limited impact on the Hong Kong stock market, Trump's announcement to halt stimulus talks led to a decline in the U.S. stock market. The Dow Jones Industrial Average slipped 1.34% and the S&P 500 index dropped 1.4%.
Federal Reserve Chairman Jerome Powell called for more fiscal stimulus just hours before Trump's announcement. He urged the government to inject more funds to the stimulus despite the already-unprecedented U.S. federal budget deficit expected for this year.
---
Disclaimer: This material should not be taken as the basis for making investment decisions, nor be construed as a recommendation to engage in investment transactions. Trading digital assets involve significant risk and can result in the loss of your invested capital. You should ensure that you fully understand the risk involved and take into consideration your level of experience, investment objectives and seek independent financial advice if necessary.
---
OKEx Insights presents market analyses, in-depth features, original research & curated news from crypto professionals.