It's OK to be different – Crypto in Mexico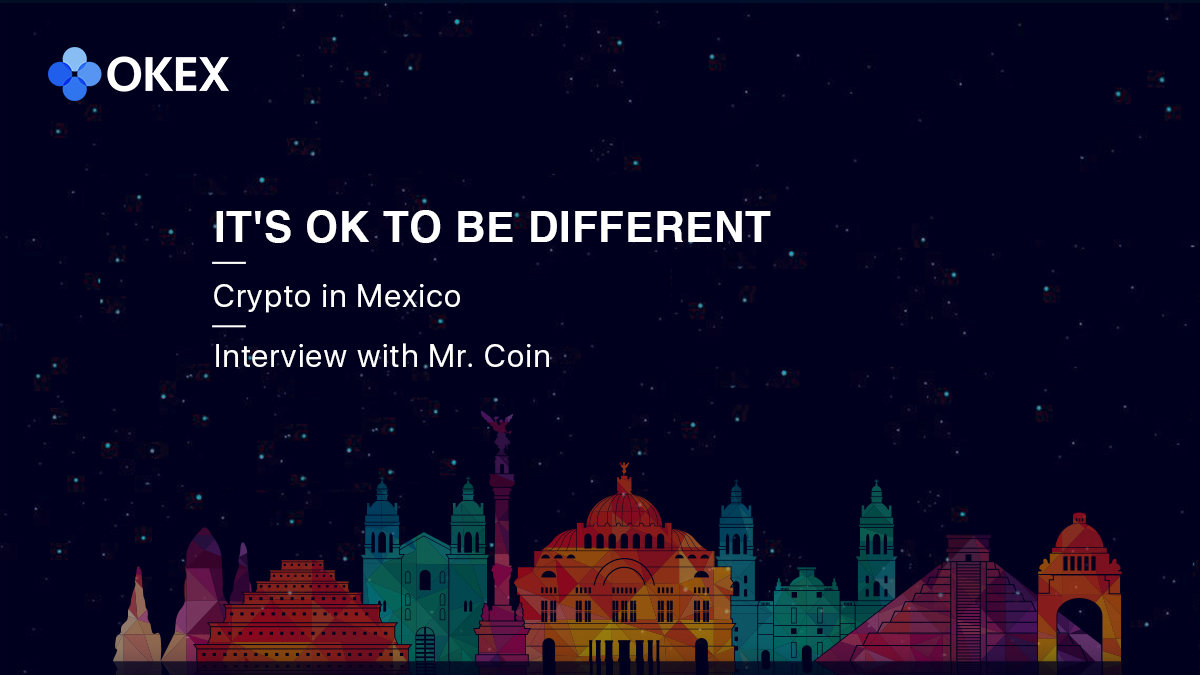 Cryptocurrency market and blockchain technology in Latin America are soaring. Statista - one of the world's leading statistics portals, had revealed that Latin America is the region with the most crypto users in the world. According to the study, the top ten countries which are most involved were Brazil, Colombia, Argentina, Mexico and Chile.
We are glad to invite Mr. Coin (@mrcoinmx on Twitter) to share more with us about crypto in Mexico!
1. Can you tell us about the crypto culture in your country?
In Mexico, innovation and entrepreneurship is a state of mind that we are born with. Unfortunately in the field of crypto it has not yet been detonated as expected.
The government and universities are gaining more interest on topics that are related to Fintech and Development every day, and due to the creation of new tax laws, Mexicans are searching for new options, such as buying Bitcoin to safeguard investment against the coming crisis.
Here's an example, at the beginning of the year the national currency had a price of 18 pesos per dollar, today it is almost 24 pesos per dollar; mexican peso suffered a devaluation of 6 pesos in 6 months, this means that it lost 1/3 part of its value with respect to the dollar.
As founder of a Blockchain Community I believe that this crisis (Economy, Government laws and Covid) will lead us to BUIDL a strong ecosystem adopting new technologies being DeFi the most interesting topics that Mr.Coin community members search and ask for.
2. Can you share some successful crypto applications in your country with us?
One of the members of Mr.Coin community built a successful Blockchain based business called Binde.io, which is a startup that offers B2B services on Contracts Automation and Evidence Management. They are developing solutions to nurture trust between business partners, from Contract Automation to Evidence Management that enable partners to audit relevant events in their transactions using BitcoinSV Blockchain.
3. What do people do with their crypto, Do they HODL or do they trade?
Most of the people trade with it, but with the rise of DeFi they started to use stacking and lending platforms to have more income.
4. How popular is crypto in your country?
Bitcoin, Ether and the Tokens you find in the local exchanges are the most popular. Sometimes it goes mainstream for example when Bitcoin Moons 20% or when it goes down more than 15%.
5. What's your country's view on crypto regulation?
Unfortunately the people in charge of regulations don´t understand it 100% they know that this CryptoBlockchainRevolution will change many aspects of global life, that's why we have the first fintech law of the world but the problem is that this doesn´t help the ecosystem to BUIDL.
6. Ask your friend or family, if they'll choose to accept 50 USD or 1 BTC at the moment you offer, what will their answer be?
Everyone knows that Bitcoin has great value, so I can say that everyone will choose 1 BTC especially if asking my friends and family.
7. Are there Bitcoin ATMs in your country?
Yes, there is one just near where I live.
8. On a scale of 1 to 10 (10 being the easiest), how would you rate the convenience and accessibility for people to buy Bitcoin with fiat?
It depends a lot on how much information you are interested in providing (KYC) or the level of knowledge you have to change the fiat for Bitcoins using P2P, ATM, exchanges, OTC platforms, etc. That's why we focus on a monthly meetup to teach more and more people options to access this cryptoworld. At any corner store like OXXOs you can deposit money in your exchange wallet to buy bitcoin. So my answer would be 10.
9. Which are the go-to exchanges in investors/traders in Mexico? and why?
In México we have at least five crypto exchanges but most of the users only use one of them.
It's kind of funny because the fees we often pay on this exchange aren't competitive. The trust that has been gained with the marketing campaigns is enough for users to continue using them, but when users find out that they can obtain better services and products with exchanges such as OKEx, where they can generate utility by saving Cryptos waiting for a trade, paying less fees and adequate trading tools for those seeking better experiences they switch to use more often this exchanges.


11. Is there any action plan with universities, government or communities to accelerate blockchain adoption?


Yes, we reached some local universities and Blockchain projects from Asia to work shoulder to shoulder bringing knowledge to the students once the covid ends.
Finally, can you provide one quote or a sum up for our readers, how do you think the future of crypto is going to be like in your country?
"Blockchain is in the early steps, just like the big bang we are seeing only the beginning of a wonderful future"
Follow Mr. Coin on Twitter to get more info about crypto in Mexico!
Follow OKEx Academy on Twitter if you have any questions for us: https://twitter.com/OKEx
Sign up and deposit or trade a minimum of 10 USDT to earn 3 USDT new user's reward!