OKB Ecosystem Monthly Report – April 2020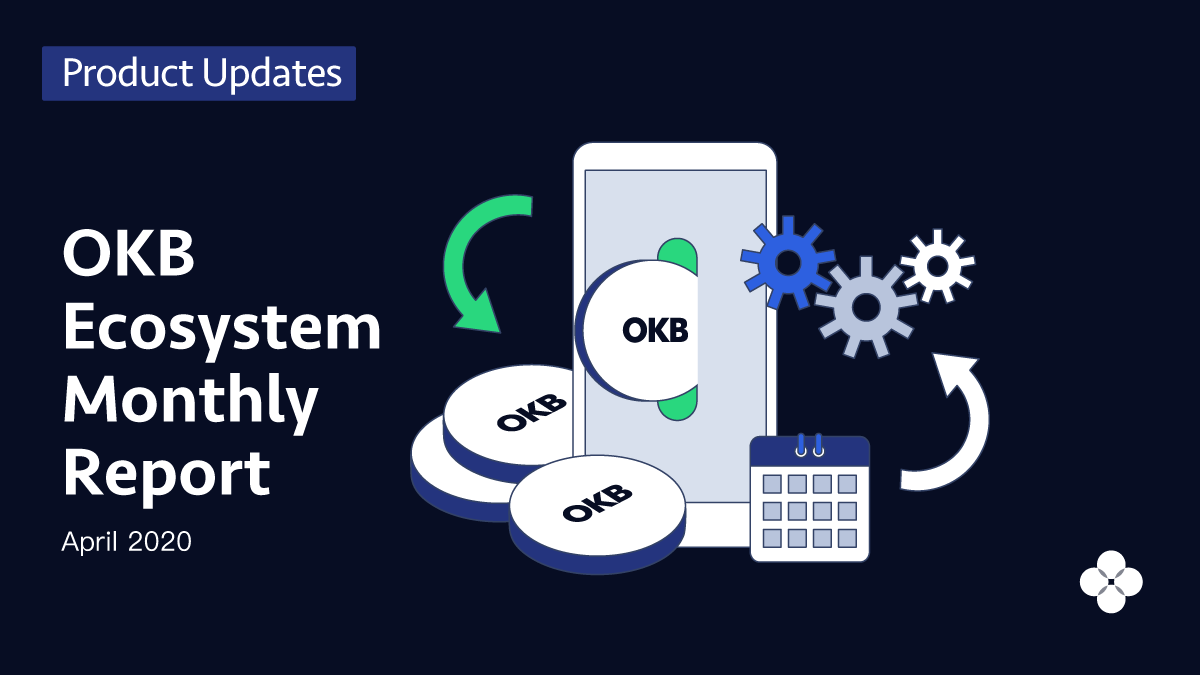 In April, we've achieved great progress in all aspects of OKB's ecological construction – Convert Small Balances to OKB was launched, 4 new partners joined hands with OKB, and OKB was listed on a well-known global trading platform with spot trading pairs, margin trading, and loan services.
In order to give back to OKBelievers, we launched a 2-year anniversary campaign to offer a total of 2 million USD-equivalent OKB for sale at a 20% discount.
At the same time, OKChain has become open-source on Github. Based on the advanced cross-chain technology, OKChain allows for seamless integration with various mainstream public chains, such as Cosmos, BTC, and ETH, etc. in the future. Not only does it ensure the independence of each chain, the cross-chain ecology and the autonomy of participating nodes, transactions, and information transfer across chains is now possible, with no assessments required for running a DeFi by any OKChain node.
1. OKB recorded 40.5% increase in April, continued to occupy Top 10 in market value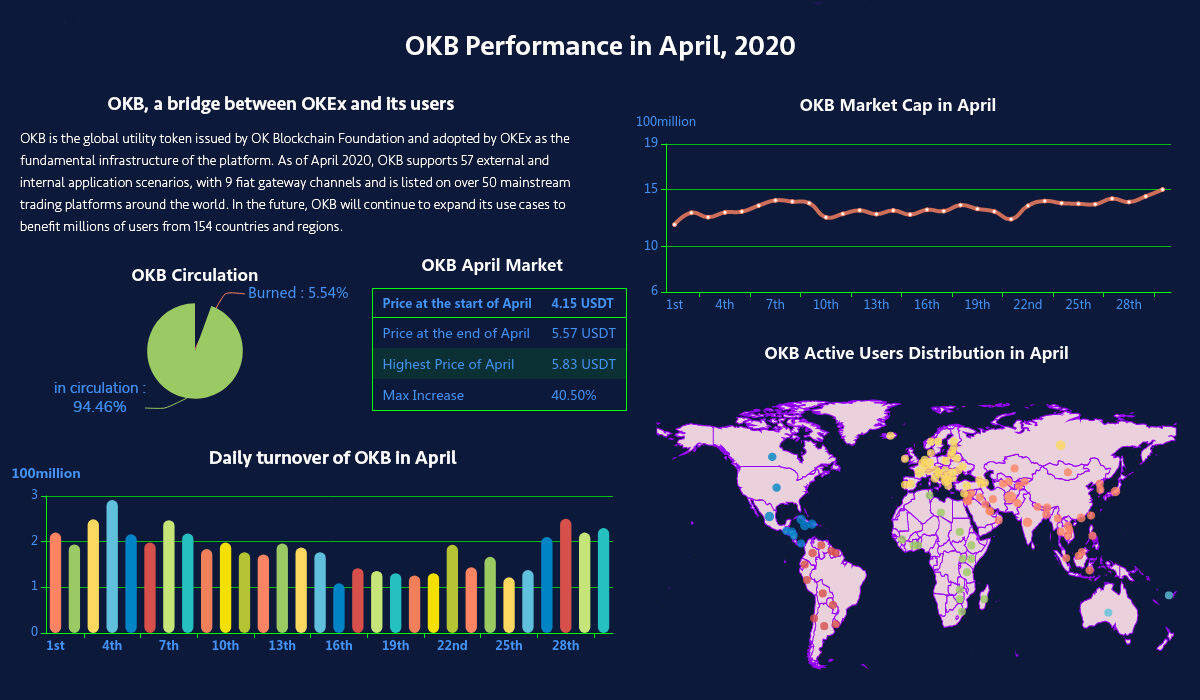 OKB Performance in April
OKB price on Apr 1: 4.15 USDT
OKB price on Apr 30: 5.57 USDT
Highest price in April: 5.83 USDT
Mom increase in April: 40.5%
The OKB market cap continued to occupy top 10 on the ranking, of which the market value on Apr 2 reached USD 1.296 billion, the highest record in April. Besides, its 24-hour trading volume on Apr 4 was USD 291 million, another highest of the month.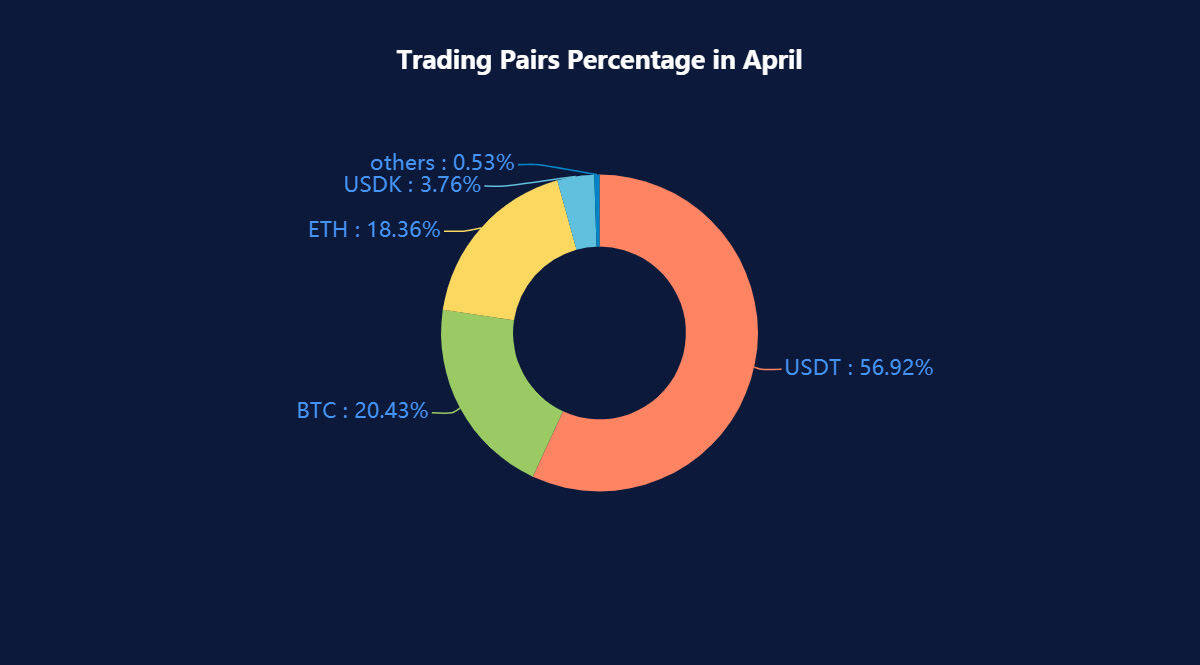 The trading volume of OKB trading pairs in April was mainly against the major cryptos, such as BTC, ETH, USDT, and USDK, of which USDT trading pairs accounted for 65.39%, and USDK accounted for 2.17%.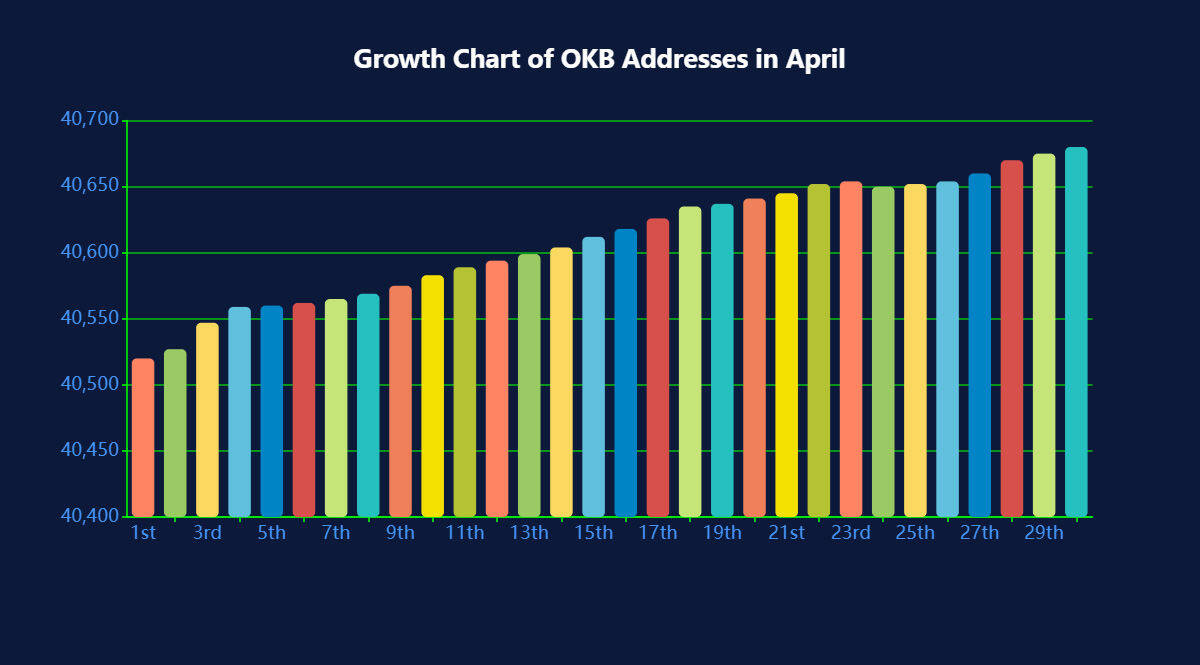 In April, the number of OKB addresses achieved a stable growth.
2. Four new ecosystem partners on-board and one internal privilege added
In April, 4 new ecosystem partners landed on the OKB ecosystem and extended cooperation and applications in wallets, transactions, payments, games, etc. As of today, OKB ecosystem partners has reached a total of 43 businesses.
On Apr 2, OKB partnered with the well-known underlying protocol provider for blockchain games - BetProtocol, which will support users to use OKB in betting e-sports & sports games as well as other related services on the game platform developed by BetProtocol.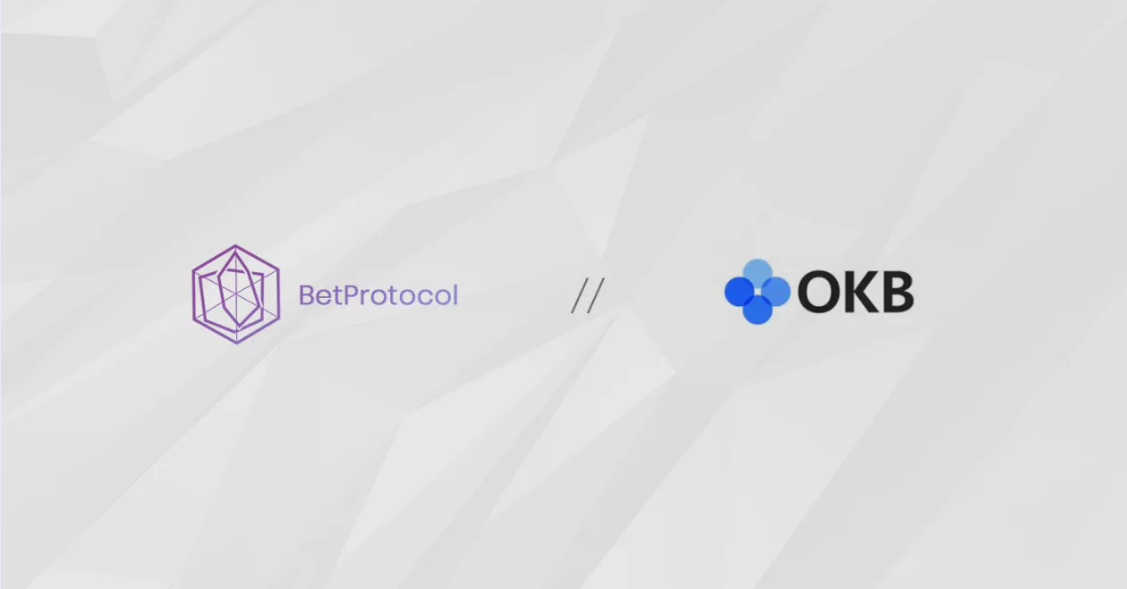 On Apr 3, WhaleEx, one of the world's largest decentralized trading platforms, became OKB's global ecological partner and officially launched the OKB/USDT trading pair. It will launch margin trading, loaning, financial management, and other trading services for OKB traders.
In April, OKB and Dappbirds reached an ecological partnership to provide multiple services to OKB users, including public chain development, wallet services, Dapp chain reissue, Defi, DEX, etc. At the same time, more than 4000+ Dapps on the Dappbirds platform will support the use of OKB.
Ellipal, a new generation crypto hardware wallet focusing on giving one-stop, secure, hardware wallet solution for mobile phone users, and Dimension, a browser extension that enables all Internet users, to create encrypted posts on social network sites, including Facebook and Twitter, have become OKB's global ecological partners in April.
On Apr 7, OKEx officially announced the launch of the Convert Small Balances to OKB service to support the swapping of small amount of assets (less than 0.001 BTC) into their OKB accounts, and has quickly won wide support from users.
On Apr 8, one of OKB's internal applications, the 11th OKEx Jumpstart project DEP, was opened for subscription. Its debut price doubled shortly after the sale begin.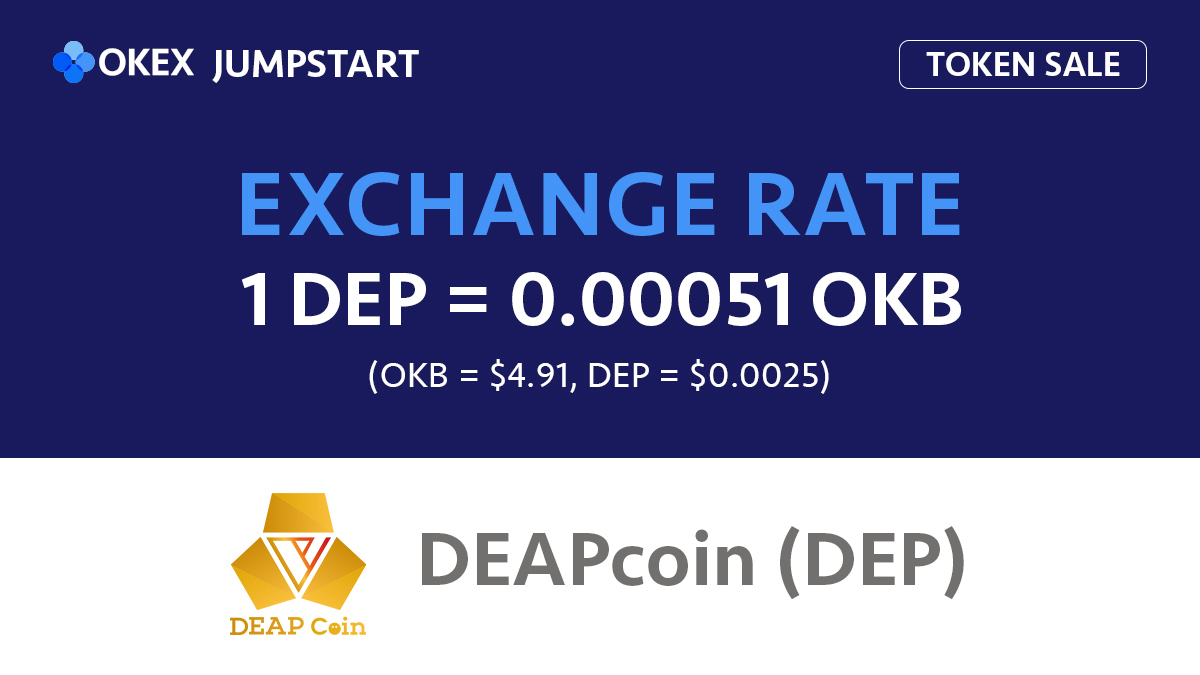 3. OKChain goes open source, ecosystem partners cover 5 major areas
In April, OKChain positioned to build a new ecosystem of blockchain applications, achieved 100% open-source. Based on the advanced cross-chain technologies, OKChain will use the "cross-chain toolkit" and other protocols in the future to achieve seamless integration with all mainstream public chain ecosystems, such as BTC, ETH and Cosmos.
OKChain is open and decentralized, giving all participating nodes equal status and rights. Each participating individual can play their abilities to the full, publish, and run a variety of decentralized applications without hindrance. Unlike the "proposal system" of traditional public chains, in which every action of nodes requires a proposal to be submitted to the governor, OKChain breaks this rule by adopting the "OpenDEX" concept. When nodes runners want to build decentralized applications, DEX, or list trading pairs on OKChain, no proposal is required. All DEXs based on OKChain run on the peer-to-peer network of the blockchain, making it a true permissionless ecosystem.
Based on the cross-chain technology design, OKChain aims to promote the ecological implementation of complementary applications and pioneered the concept of a business alliance. The large-scale application of blockchain technology will be promoted. At present, the first phase of ecological partner construction has been completed, involving 5 major ecological cooperation directions, including public chain, wallet, explorer, mining pool, and others.
4. OKB celebrates 2-year anniversary with 20% discount sale
This month, we celebrated OKB's 2nd anniversary with a 20% discount pre-order promotion for our global users, offering 2 million US dollar-equivalent of OKB from the market to thank users for their continuous support for OKB for the past two years.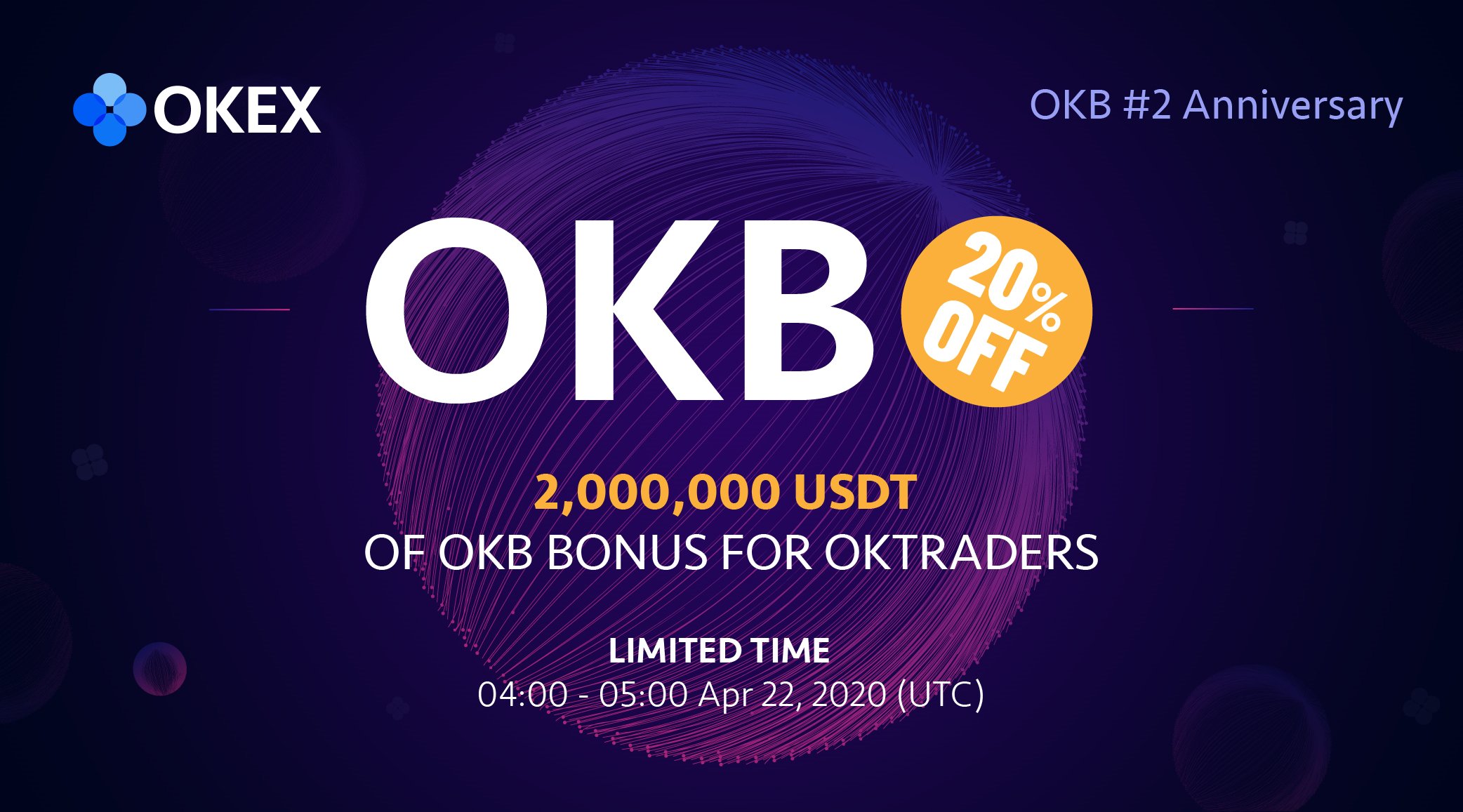 According to the 24-hour average market price, OKB was discounted at 3.52 USDT, which is 1.31 USDT lower than the highest OKB price of the month (4.83 USDT).
5. Ten community events for millions of users worldwide
Apart from OKB's 20% discount sale, we also held 10 amazing events for our global OKB users. OKEx CEO Jay Hao was interviewed by CoinTelegraph and other well-known media and communities.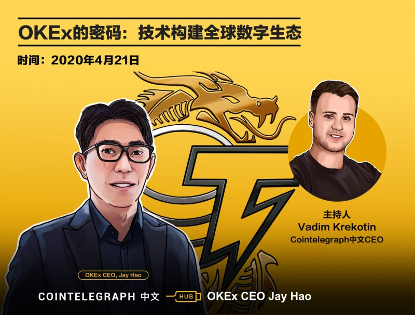 All in all, a gradual increase in the number of OKB use cases is observed over the past few months. Through joint efforts with the development team, together with the support of OKB holders, it is foreseen that OKB will keep on expanding the scope of applications in the years to come.
Should you have any suggestions on OKEx, please leave us a comment below or contact us at [email protected] or [email protected].
---
Disclaimer: This material should not be taken as the basis for making investment decisions, nor be construed as a recommendation to engage in investment transactions. Trading digital assets involves significant risk and can result in the loss of your invested capital. You should ensure that you fully understand the risk involved and take into consideration your level of experience, investment objectives and seek independent financial advice if necessary.
---
Follow OKEx on:
Twitter: https://twitter.com/OKEx
Facebook: https://www.facebook.com/okexofficial/
LinkedIn: https://www.linkedin.com/company/okex/
Telegram: https://t.me/OKExOfficial_English
Reddit: https://www.reddit.com/r/OKEx/
Instagram: https://www.instagram.com/okex_exchange
Website: https://www.okex.com