OKEx's year in review — 2020 in perspective
A recap of 2020 at OKEx, including trading data, new listings, features and improvements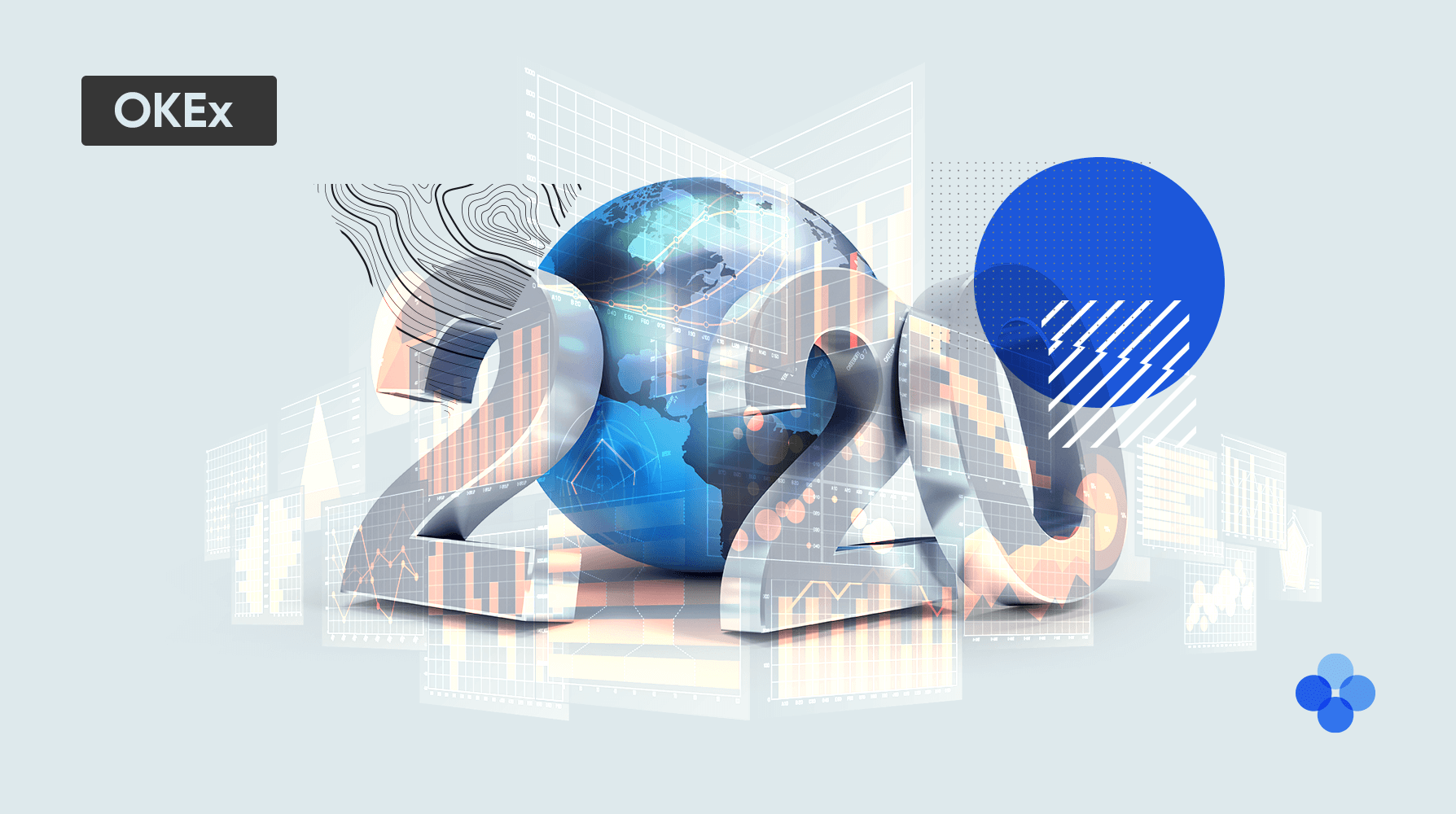 2020 has been a uniquely challenging year. From lockdowns and layoffs to the global economic crises that came as effects of the pandemic and to dealing with COVID-19 itself, we have all been forced to change, adapt, innovate and collaborate in order to survive and thrive.
However, adversity often presents opportunities and breeds creativity. What was a tough year for traditional economic systems became a landmark period for Bitcoin and the crypto space. Not only did Bitcoin breach its 2017 all-time high of $20,000, it nearly touched $30,000 by the end of December.
Like most businesses, we also had our own set of challenges this year, whether it was ensuring that our platform met the growing demands of our expanding user base, or dealing with a temporary withdrawal freeze. We can safely say that these challenges only made OKEx more resilient, secure and determined to even better serve our users.
Thanks to the support of our loyal users, throughout this period of uncertainty and volatility, OKEx continued to push forward with our goal of creating the most comprehensive platform for crypto traders.
Not only were we among the earliest supporters of the DeFi space in 2020, we also introduced a host of new products, launched community initiatives, ran numerous competitions and reward campaigns, and implemented features and updates that continued to set the bar for cryptocurrency exchanges at large.
In a statement, OKEx CEO Jay Hao reflected on the past year and where we're headed:
"2020 has been an exceptionally challenging year for all people around the globe. But while we have experienced much hardship and suffering, we have also witnessed the explosive growth of the crypto space.

"As far as OKEx is concerned, we will continue to embrace the increasing competition in the space and listen to our users to adapt our exchange to suit their needs. We will see exciting developments in our own offerings, such as OKExChain and Unified Accounts"
Hao also added that "OKEx will look very different from the start of 2021," noting that we will continue to expand our focus on users' needs beyond trading.
Here is a quick review of the past year at OKEx.
Trading statistics
In 2020, the numerous markets on OKEx recorded significant volumes. Here's an overview of market action by trading instrument type from January through December 2020:
Spot
445,372,695,749 USDT in total trading volume across all spot pairs
3,307,783,354 USDT as the highest 24-hour trading volume on March 13
BTC/USDT and ETH/USDT as the most popular spot trading pairs
Futures
$892,715,730,650 in total trading volume for coin-margined contracts
378,648,438,798 USDT in total trading volume for USDT-margined contracts
$10,041,774,050 as the highest 24-hour trading volume for coin-margined contracts, on March 12
5,067,379,292 USDT as the highest 24-hour trading volume for USDT-margined contracts, on Dec. 17
Perpetual swaps
$379,637,946,380 in total trading volume for coin-margined swaps
337,538,638,214 USDT in total trading volume for USDT-margined swaps
$4,242,353,290 as the highest 24-hour trading volume for coin-margined swaps, on Nov. 26
4,644,561,326 USDT as the highest 24-hour trading volume for USDT-margined swaps, on Nov. 26
Options
457,000 BTC in total trading volume for BTC options
2.5 million ETH in total trading volume for ETH options
37.3 million EOS in total trading volume for EOS options
6,794.8 BTC as the highest 24-hour trading volume for BTC options, on Mar. 13
88,786 ETH as the highest 24-hour trading volume for ETH options, on Nov. 26
1,684,100 EOS as the highest 24-hour trading volume for EOS options, on Aug. 16
Pairs and markets
This year, OKEx continued to add new markets and trading pairs to meet user needs:
112 new derivatives instruments were listed

63 new USDT-margined perpetual swaps
42 new coin-margined perpetual swaps
2 new USDT-margined futures
2 new coin-margined futures
3 new cryptocurrency options
153 new spot and leverage trading pairs were listed

89 new cryptocurrencies with 181 trading pairs
64 new leverage listings with 113 trading pairs covering DeFi, decentralized storage, NFT, cross-chain and many other segments
Ecosystem developments
In 2020, we launched a slew of new products, implemented platform upgrades and continued to provide industry-leading support.
New products and services
Around 170 upgrades, new products and interface enhancements were introduced this year, with some of the highlights being:
Trading Rewards gives new users the opportunity to claim up to $80 in rewards by simply buying, depositing and trading crypto on OKEx.
Jumpstart allows users to pledge and stake their crypto assets to receive newly launched tokens from promising projects.
OKEx Earn supports DeFi yield farming as well as Ethereum 2.0 staking and other methods for users to earn passive income.
Broker provides partners with better rebate channels, greatly improving cooperation efficiency.
Free Bitcoin encourages users to learn more about cryptocurrencies, and receive free Bitcoin rewards along the way!
OKExChain's mainnet launched on the last day of this year, after three years of research and development. The genesis block marked the start of the initial minting of OKT, the native token of OKExChain. 
The Unified Account feature is the first of its kind in the cryptocurrency industry. Unified Accounts on OKEx allow users to have one account to trade multiple products across different business lines, including spot, margin and derivatives (futures, swaps and options), and take advantage of several trading benefits, including real-time settlement.
Report center allows users to easily view account history and transactions.
Bridge, a new addition to our Buy/Sell product, lets OKEx users buy crypto quickly and easily using 40 fiat currencies via Visa.
Crypto sell gateway allows users to securely and quickly sell crypto via trusted third-party service providers.
P2P trading revamp increased our daily P2P trading order volume by 50.7%, and our first-time P2P trading users increased by 178.4%.
Order editing allows users to quickly edit the price and/or amount particulars of their pending orders without having to cancel them.
The bi-quarterly futures contract type was launched to provide users with more flexible trading options.
Stop order optimizations enhances stop order functionality and allows users to set advanced conditional orders to meet sophisticated trading needs.
Perpetual swaps and futures contracts for altcoins trading were launched to provide users with a diverse set of trading options.
Options contracts for BTCUSD, ETHUSD and EOSUSD were launched this year, further expanding our industry-leading derivatives products.
Options Discovery allows users to understand how crypto options work and provides a user-friendly approach to options trading.
New options trading tools were launched, such as an options trading calculator as well as options trading data to facilitate users in understanding the crypto options landscape.
Small balance conversion allows users to quickly convert small coin/token balances to OKB.
C2C lending lets users obtain fast, secure loans from investors with automated repayments.
The leverage multiplier for margin trading was increased alongside launching interest tier/limit tier for spot and margin trading.
Customer support
Helped users recover more than $28 million worth of assets

Helped a total of 2,958 users
Recovered a total of 952.12 BTC worth of assets
Risk management
Top-notch risk management with 24/7 protection

Froze 1,535 suspicious accounts
Froze 481.54 BTC worth of suspicious assets
OKB stats
This year, OKB, the global utility token of OKEx:
Appreciated 189.16% 
Traded at 2.00 USDT at its lowest and 8.10 USDT at its highest
Appreciated 305% from its lowest to its highest price
Saw 14.57 million tokens burned, worth around $80 million
Started letting holders stake OKB to get OKT, the newly minted OKExChain token
OKExChain
OKExChain — the world's first open-source, blockchain infrastructure designed to provide a high-performance trading ecosystem — launched as 2020 came to a close. The mainnet of the trading-focused blockchain technology was released after almost three years of research and development. 2020 saw a host of new upgrades and developments that brought OKExChain to its final stage as a decentralized trading chain. 
The launch of the OKExChain mainnet also marked the initial minting of OKT, the blockchain's native token. OKEx users can participate in OKT's initial minting via Jumpstart through Jan. 14.  
Some OKExChain highlights of 2020 include:
Cumulative days of operation: 1,008 days
Cumulative days of operation of the test network: 325 days
Cumulative iterations of the test network: 5
Total number of current test network transactions: 133,274,485
Current average number of daily transactions on the test network: 410,075
Average block out interval time: 2.8 seconds
Average TPS: 4.74
Peak TPS: 968
OKExChain also contributed to the Tendermint, Cosmos, CosmWasm and Ethermint communities with bug fix suggestions. In total, the team contributed two separate codebases, reported 44 issues and submitted 16 code PRs (15 of which were merged by the community).
Contribution highlights:
Provided a solution to Tendermint's P2P link error and solved a problem the community faced for more than four months. 
Provided the cosmwasm-simulate code library for the CosmWasm community, helping create the wasm virtual machine simulator and greatly improving the debugging efficiency of wasm contract, and the library is now public.
Submitted IBC cross-chain attack vulnerability for the Cosmos community that has been officially confirmed and fixed.
Submitted the modification of the specified height out of the block for the Tendermint community, which was then adopted.
Submitted a vulnerability to the Ethermint community that could have caused the contract runtime chain to crash due to incorrect initialization of the EVM virtual machine. This has been officially confirmed and fixed.
Discovered that the EVM module double-layer cache design problem in the Ethermint could lead to bad data in the system that could allow minting tokens. This has been submitted to the community and is pending official confirmation.
OKExChain technical team members have become core developers of the CosmWasm community.
OKExChain technical team members have become Ethermint community committers.
Community rewards
As part of our community engagement efforts, OKEx:
Conducted 41 AMA sessions
Gave away more than 16,000 USDT and distributed around 7,000 USDT worth of rebate cards during AMA sessions
Distributed rebate cards worth a total of around 8,000 USDT
OKEx would like to extend our warmest gratitude to all of our users, we appreciate your loyalty and support and look forward to providing you with new and improved developments and services in the coming year. Wishing our users and the larger crypto community a happy, healthy and crypto-filled 2021! 
---
Follow OKEx
Twitter: https://twitter.com/OKEx
Facebook: https://www.facebook.com/okexofficial/
LinkedIn: https://www.linkedin.com/company/okex/
Medium: https://medium.com/@OKEx
Telegram group (English): https://t.me/OKExOfficial_English
Telegram group (Russian): https://t.me/okexofficial_ru