OKEx Beacon Program: Mentorship and Masterclass Series with OKEx Executives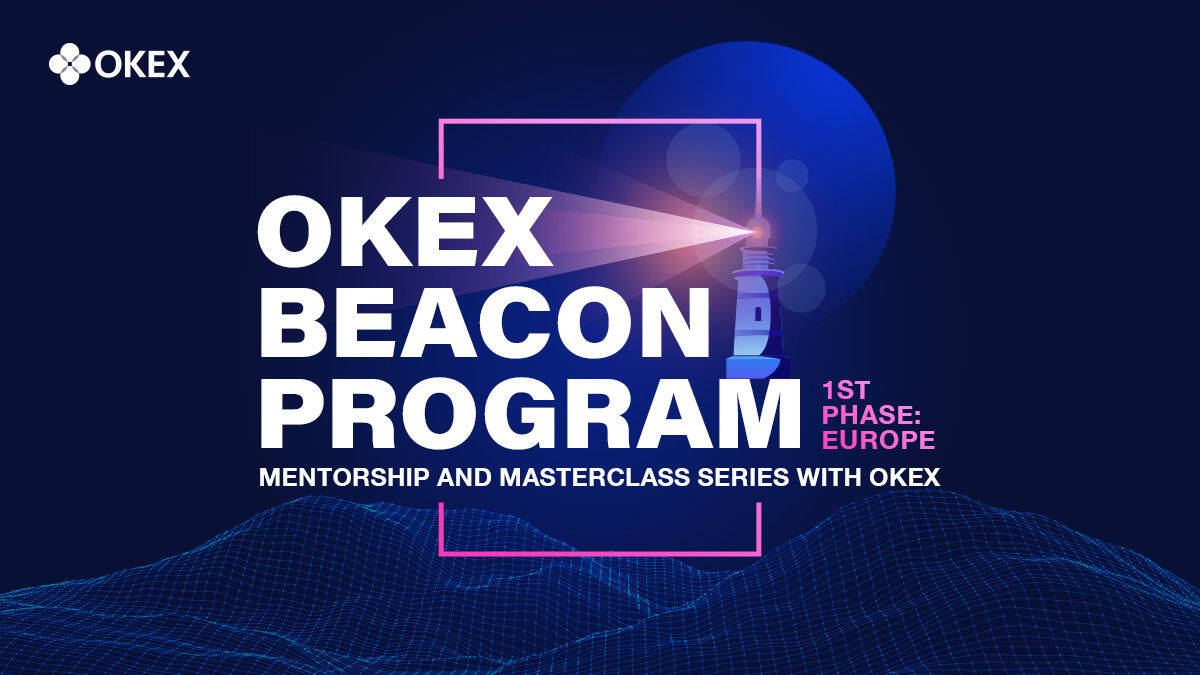 Epidemic and unemployment have hit Europe hard
In the aftermath of the COVID-19 epidemic, we see global economic downturns and rising unemployment rates, every industry is taking a hard time trying to survive the recession. In Europe, the economy is expected to plummet by 7.4% in 2020, with an unemployment rate as high as 9% according to the European Union (EU). Forecasts are calling this "the deepest economic recession in its history", while UK Chancellor Rishi Sunak also warned that the country will likely experience a recession "the likes of which we haven't seen".
Consider a move into blockchain and crypto?
We are here to help
The road to recovery might be long, but in the darkness of life, there is always light. Here at OKEx, we want to offer a hand to the badly affected European region, to support those who are interested in blockchain and crypto. In the times of lockdown, we want to help fellow European citizens to tap into the thriving world of blockchain and crypto, or even explore new career opportunities with the exciting Beacon Program.
Join OKEx Beacon Program and learn from industry leaders
The program consists of a one-month exclusive mentorship with OKEx executives, along with three masterclasses given by them and industry professionals on a specific topic in blockchain and crypto. A total of six mentees will be recruited.

Executive mentoring on Telegram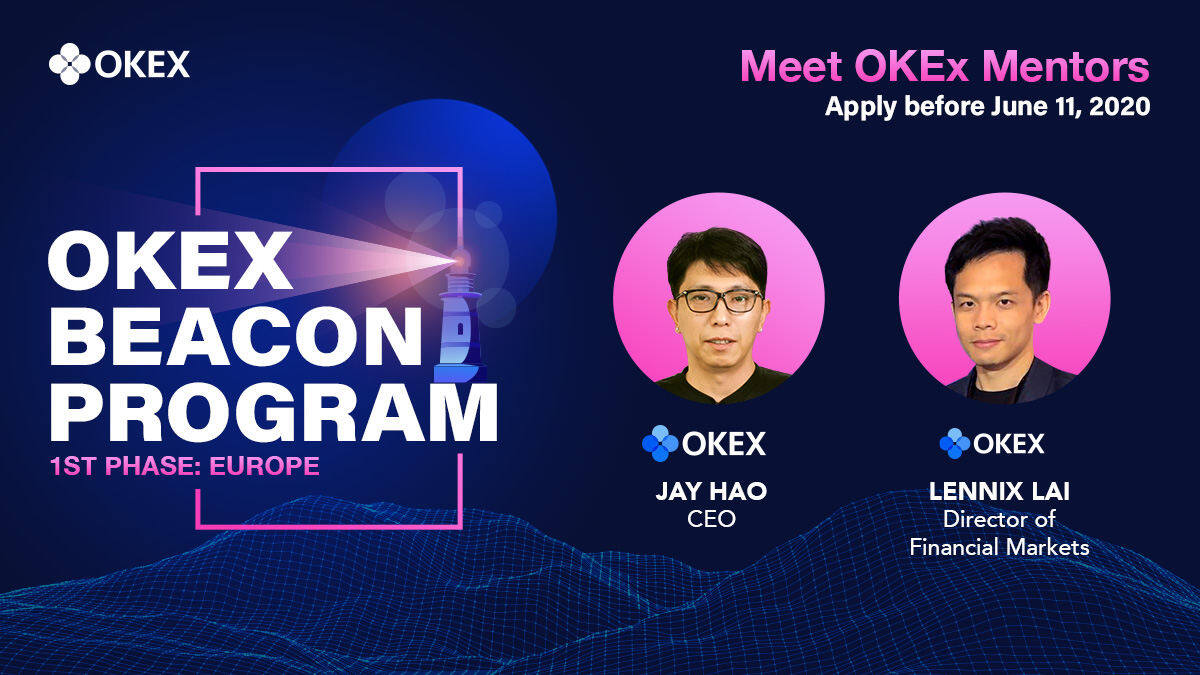 The program mentors are OKEx CEO Jay Hao and Director of Financial Markets Lennix Lai, who will mentor three participants each on Telegram. Apart from daily engagement with the OKEx team, participants will take part in 30-minute weekly mentoring sessions with the two executives.
You will be shared with our daily news digest, industry researches, and product knowledge every day and be guided through by the OKEx team.
Once in a week, Jay and Lennix will come to their own group for a 30-minute mentoring session with their three mentees. During the session, you will have the opportunity to ask and learn everything about crypto and blockchain from the leaders in the industry. Mentees will also be among the first to try OKEx new products, outstanding performers even get the chance to join the OKEx team!
Masterclass series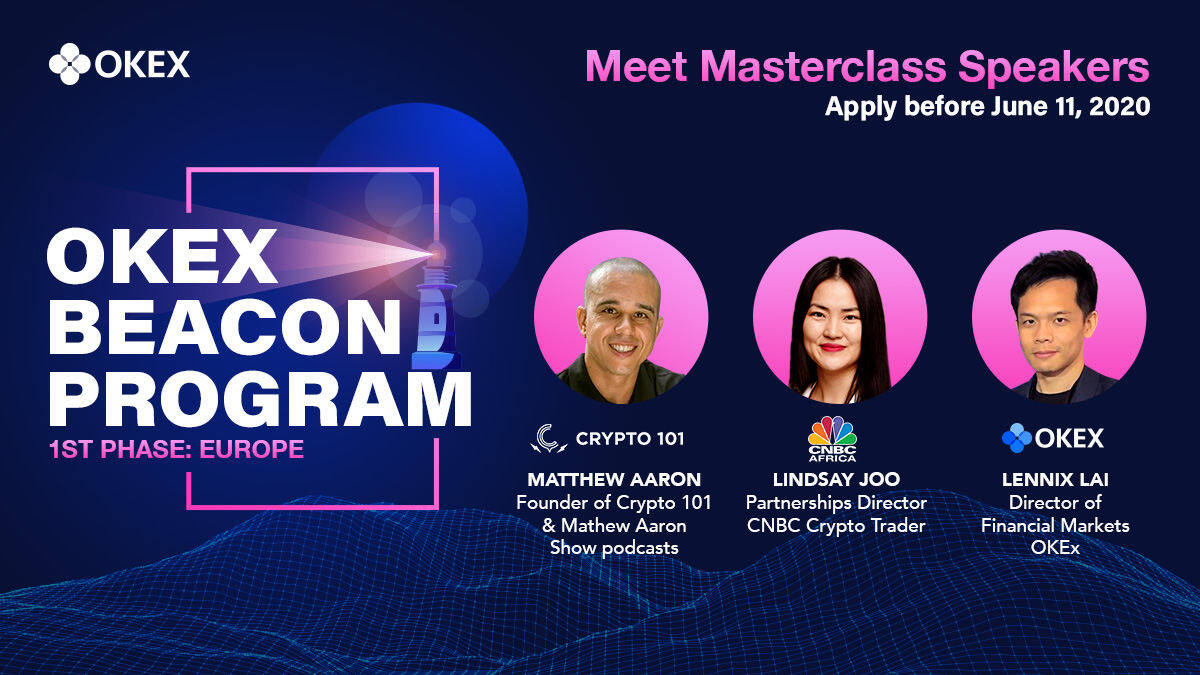 Each masterclass will take around 15-30 minutes, followed by a 10-minute Q&A session for the presenter to answer questions, provide further guidance and clarity on the classes. After each class, you will also be given an assignment to work on too, so as to help them truly understand the topics covered in class.
Confirmed masterclass speakers are from crypto media, including CNBC Crypto Trader's Lindsay Joo and Crypto 101 podcast host Matthew Aaron, along with Lennix Lai.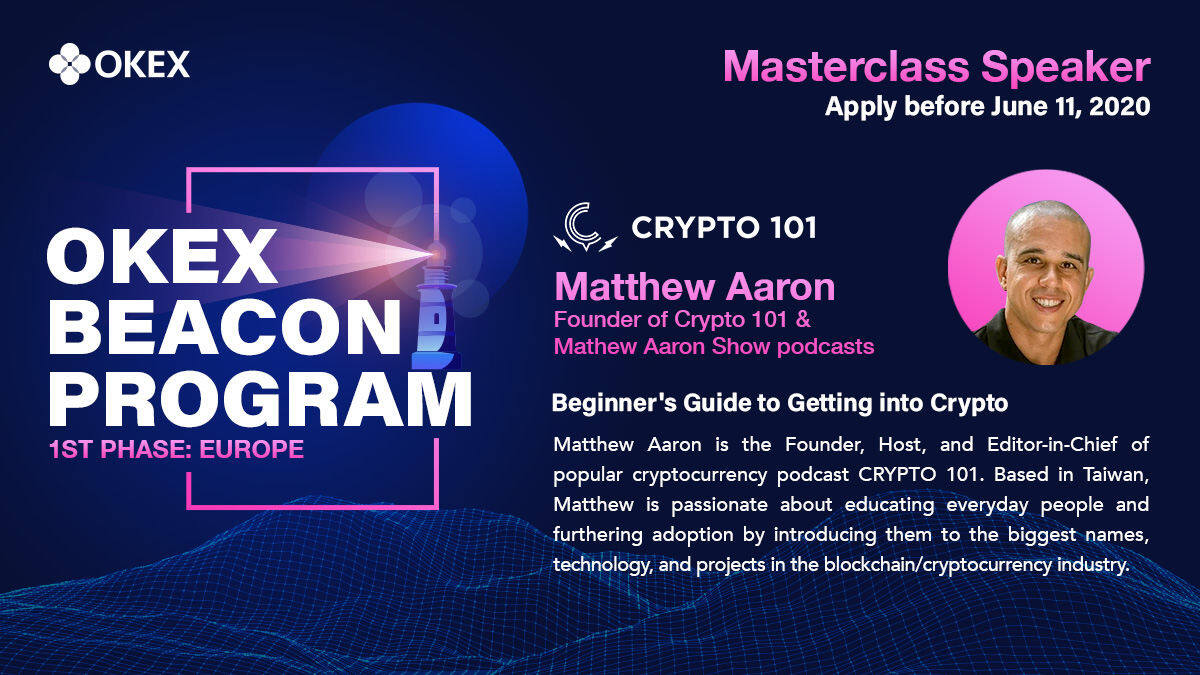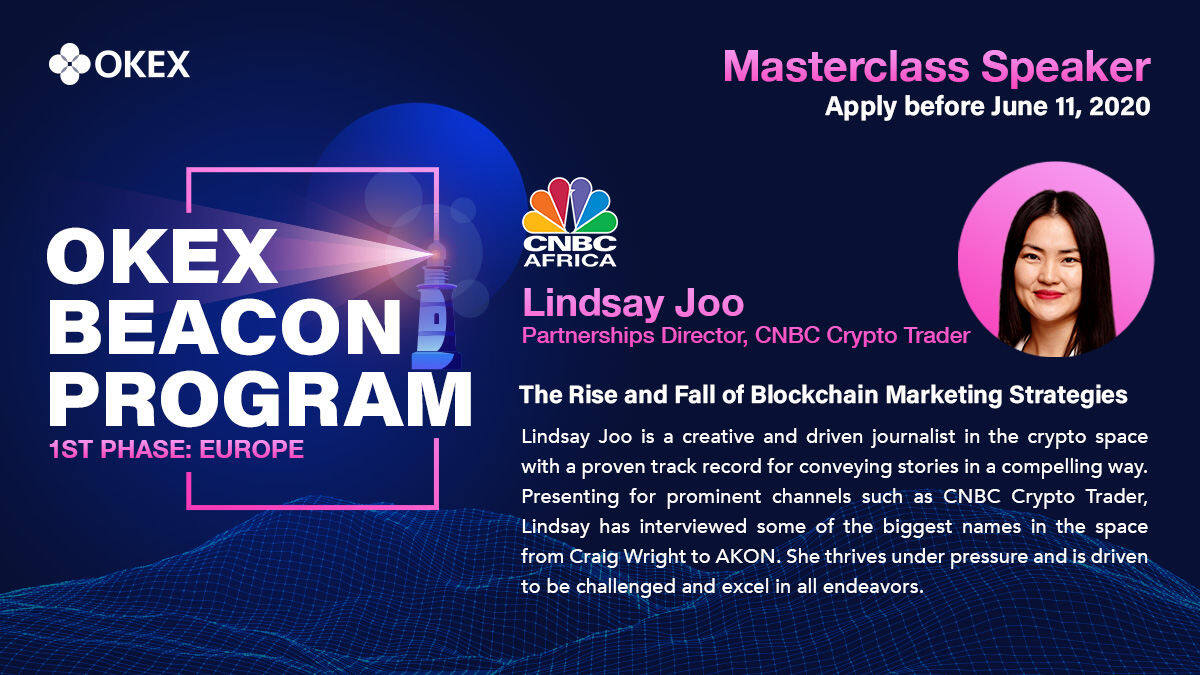 Masterclass topics:
Matthew Aaron - Beginner's Guide to Getting into Crypto
Lindsay Joo - The Rise and Fall of Blockchain Marketing Strategies
Lennix Lai - Introduction to Tokenomics
How to apply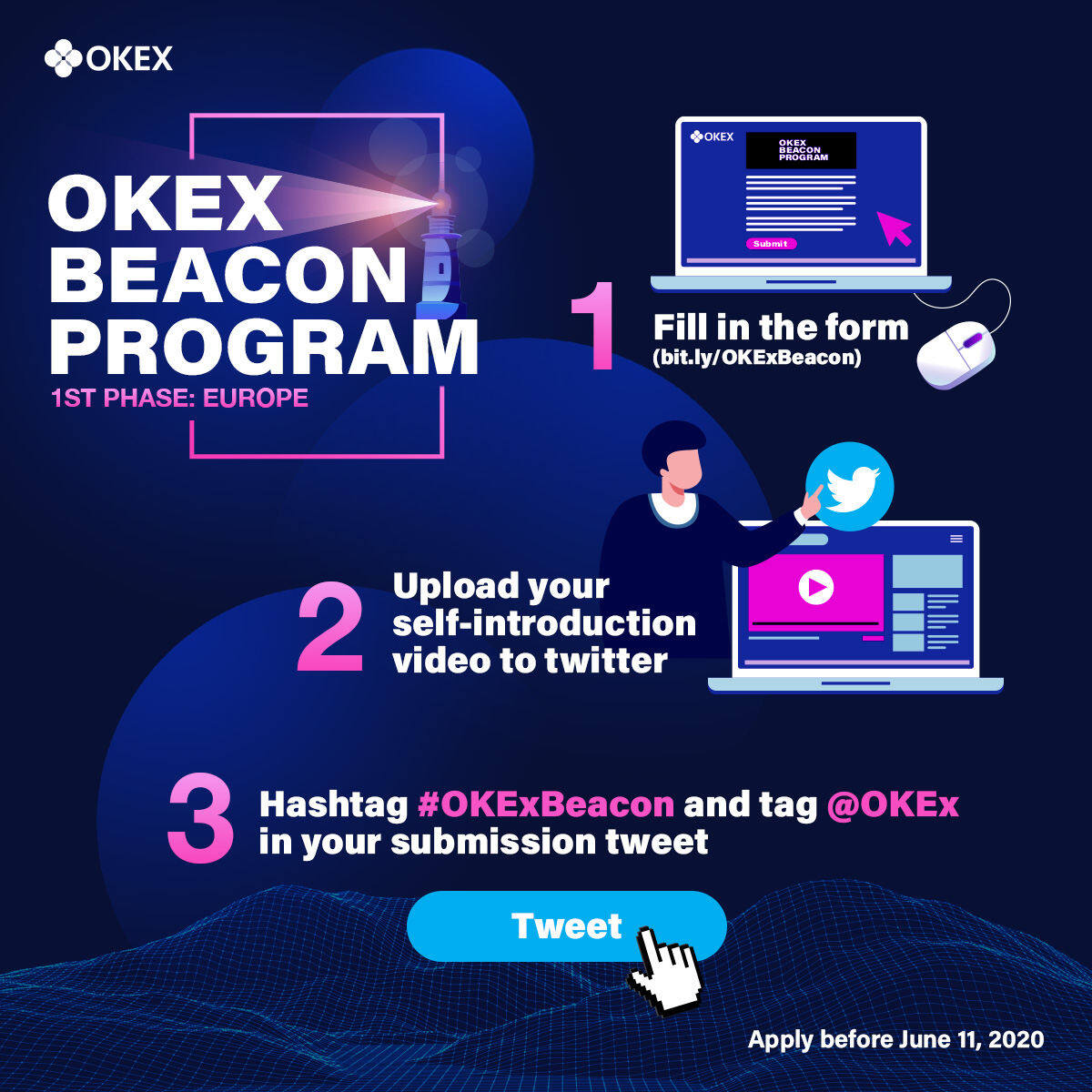 For more information, visit the OKEx Beacon Program webpage.
Take your first step today
Whether you are looking for new career opportunities, or simply interested to learn more about blockchain and the rising crypto industry, you are welcome to join our Beacon Program here:

---
Disclaimer: This material should not be taken as the basis for making investment decisions, nor be construed as a recommendation to engage in investment transactions. Trading digital assets involves significant risk and can result in the loss of your invested capital. You should ensure that you fully understand the risk involved and take into consideration your level of experience, investment objectives and seek independent financial advice if necessary.
---
Follow OKEx on:
Twitter: https://twitter.com/OKEx
Facebook: https://www.facebook.com/okexofficial/
LinkedIn: https://www.linkedin.com/company/okex/
Telegram: https://t.me/OKExOfficial_English
Reddit: https://www.reddit.com/r/OKEx/
Instagram: https://www.instagram.com/okex_exchange