OKEx Weekly Update: Feb 22-Feb 28
Here is everything you shouldn't miss about OKEx this week
HBAR and RVN available on Spot Margin & Savings
Hedera Hashgraph (HBAR) and Ravencoin (RVN) are now available on the spot margin trading market and Savings service.
Details: Launch of Spot Margin Trading and Savings for Hedera Hashgraph (HBAR) and Ravencoin (RVN)
Savings: Earn 10x Interest
In celebration of the launch of new spot margin listings, we're now offering 10x savings rate promotion for selected assets: OKB, ONT, VSYS, and ZIL.
Details: Savings: Earn 10x Interest in Celebration of New Spot Margin Listings
OKEx VIP Club: Upgraded Privileges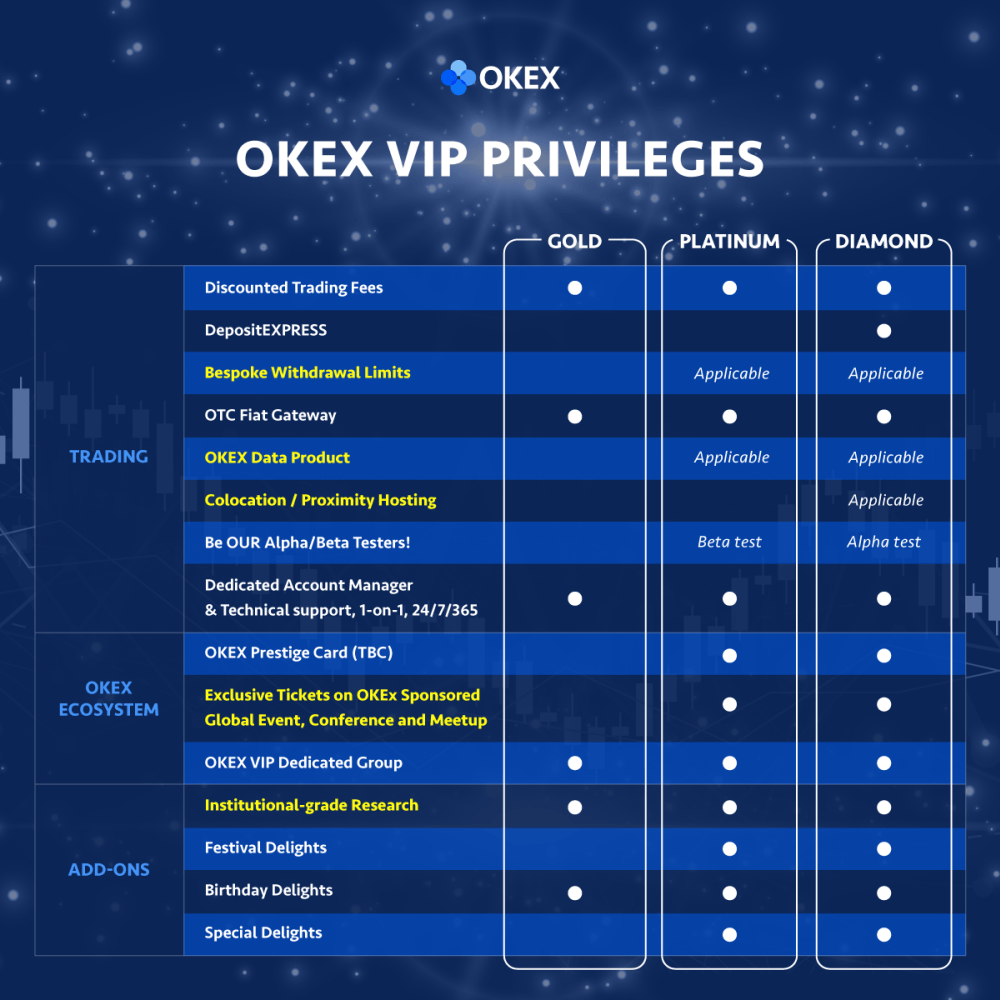 We have upgraded the privileges for OKEx VIP Club. Users can enjoy exclusive VIP privileges according to their trading volume or total assets on OKEx. Learn all about how to join our VIP club as well as the exclusive privileges lined up just for you.
Details: OKEx Extends its VIP Club to Global Clients, Get to know OKEx Global VIP Privileges
OKEx Jumpstart x HyperDAO (HDAO) Token Sale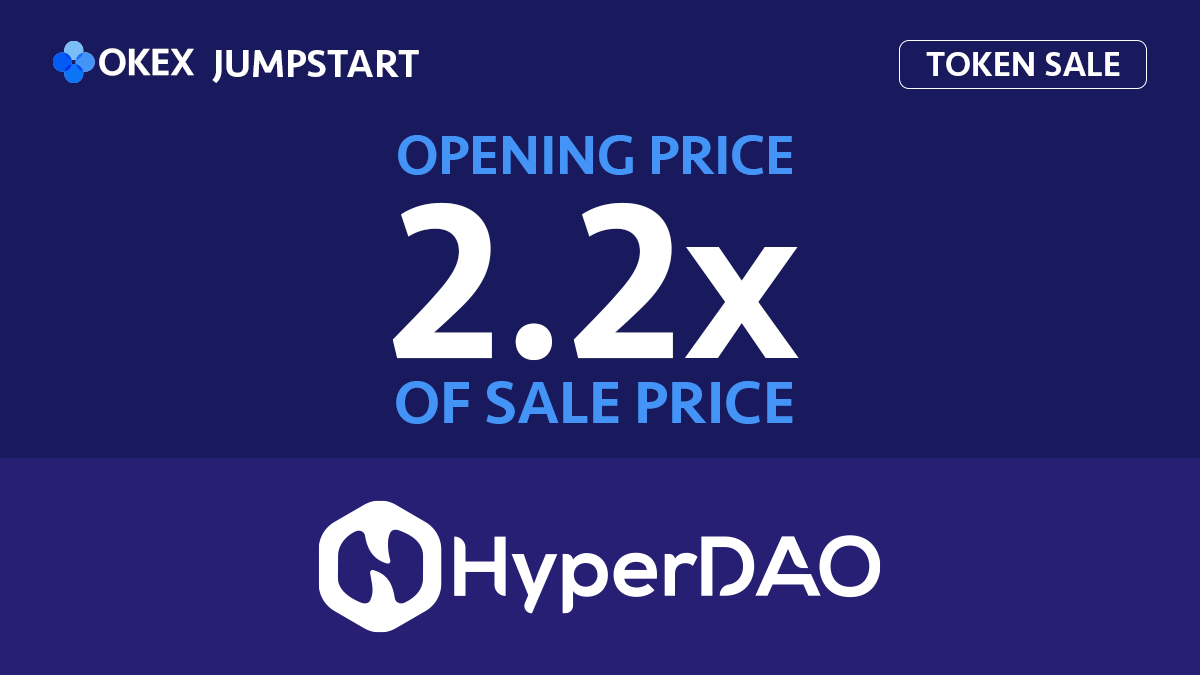 Over 3.6 Billion HDAO was subscribed. The opening price is 2.2x of the sale price on OKExJumpstart. Spot trading HDAO/USDT & HDAO/USDK is now available. Thank you for supporting our 10th token sale!
Details: OKEx Jumpstart x HyperDAO (HDAO) Token Sale Subscription Exchange Rate
HyperDAO (HDAO) Giveaway
To celebrate the launch of our 10th OKEx Jumpstart project HyperDAO (HDAO), we have prepared a giveaway to our HDAO holders. Join the promotion before it ends on March 4, 2020!
Details: HyperDAO (HDAO) Giveaway
Event
Blockchain Economy 2020 – Recap (Feb 20-21)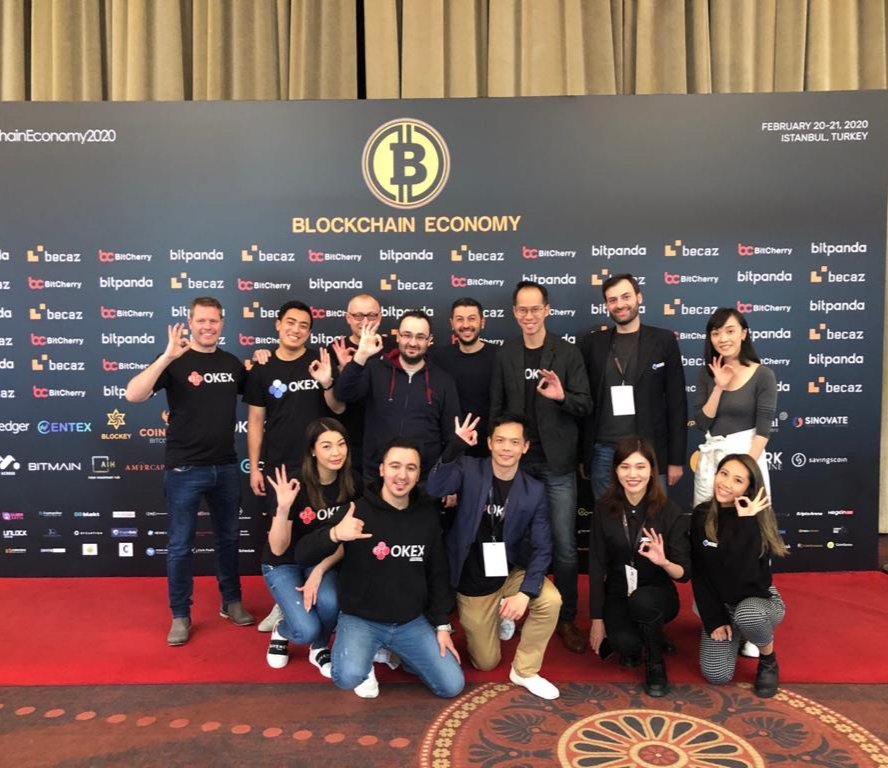 Lennix Lai, our Director of Financial Markets gave an impressive keynote speech on crypto passive income at the much-anticipated Blockchain Economy 2020. You can now check out the recap in the below article and learn how to earn more passive income in crypto!
Recap of Lennix's speech: Passive Crypto Income: Here's How to Earn More
Upcoming Event:
CryptoCompare: Digital Asset Summit (March 10)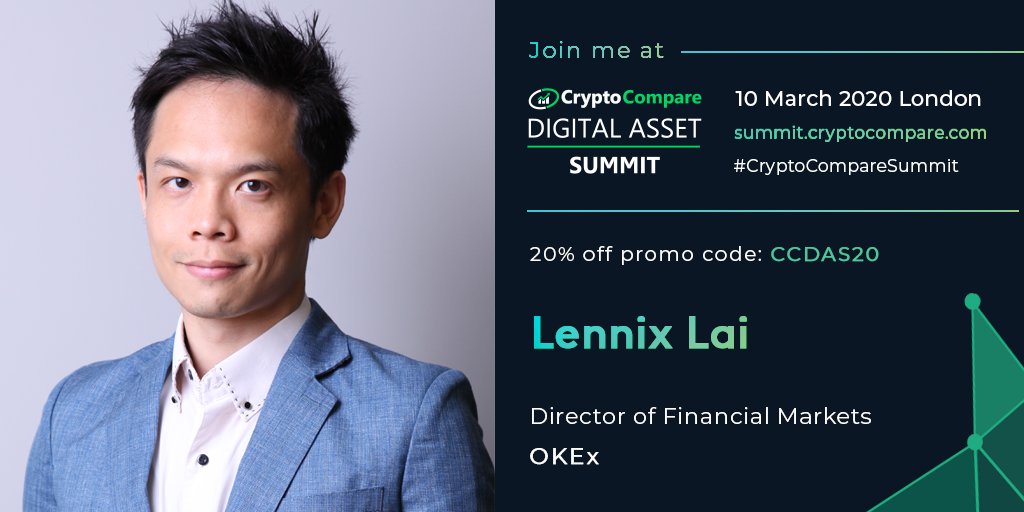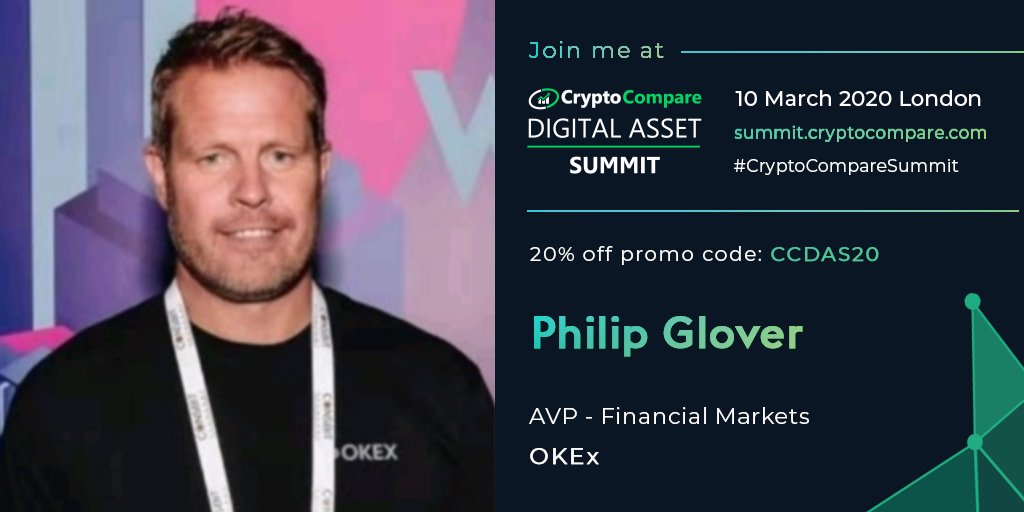 Lennix Lai, Director of Financial Markets, will be speaking in London on 10th March at the Digital Asset Summit. He will discuss "The Role of Digital Asset Derivatives and Sophisticated Financial Instruments".
And Philip Glover, AVP of Financial Markets, will also be joining the panel on the Institutional Stage, and discuss "Mainstream Maturity – Crypto Prime Brokerage".
RSVP: https://summit.cryptocompare.com/page/1457536/tickets
---
Disclaimer: This material should not be taken as the basis for making investment decisions, nor be construed as a recommendation to engage in investment transactions. Trading digital assets involves significant risk and can result in the loss of your invested capital. You should ensure that you fully understand the risk involved and take into consideration your level of experience, investment objectives and seek independent financial advice if necessary.
---
Follow OKEx on:
Twitter: https://twitter.com/OKEx
Facebook: https://www.facebook.com/okexofficial/
LinkedIn: https://www.linkedin.com/company/okex/
Telegram: https://t.me/OKExOfficial_English
Reddit: https://www.reddit.com/r/OKEx/
Instagram: https://www.instagram.com/okex_exchange
Steemit: https://steemit.com/@okex-official
Website: https://www.okex.com