OKEx Weekly Update: Mar 14 – Mar 20
C2C Loan Available on APP
We have launched a C2C loan service on our APP for you to grow your idle assets and earn some passive income! Now, you can borrow or loan $BTC/$USDT, more assets will be supported in the future. Check out our step-by-step C2C Loan Guide and these FAQs before you start.
Details: OKEx C2C Loan Launched
Fiat Gateway: Buy Crypto with Zero Fees via Koinal/ Banxa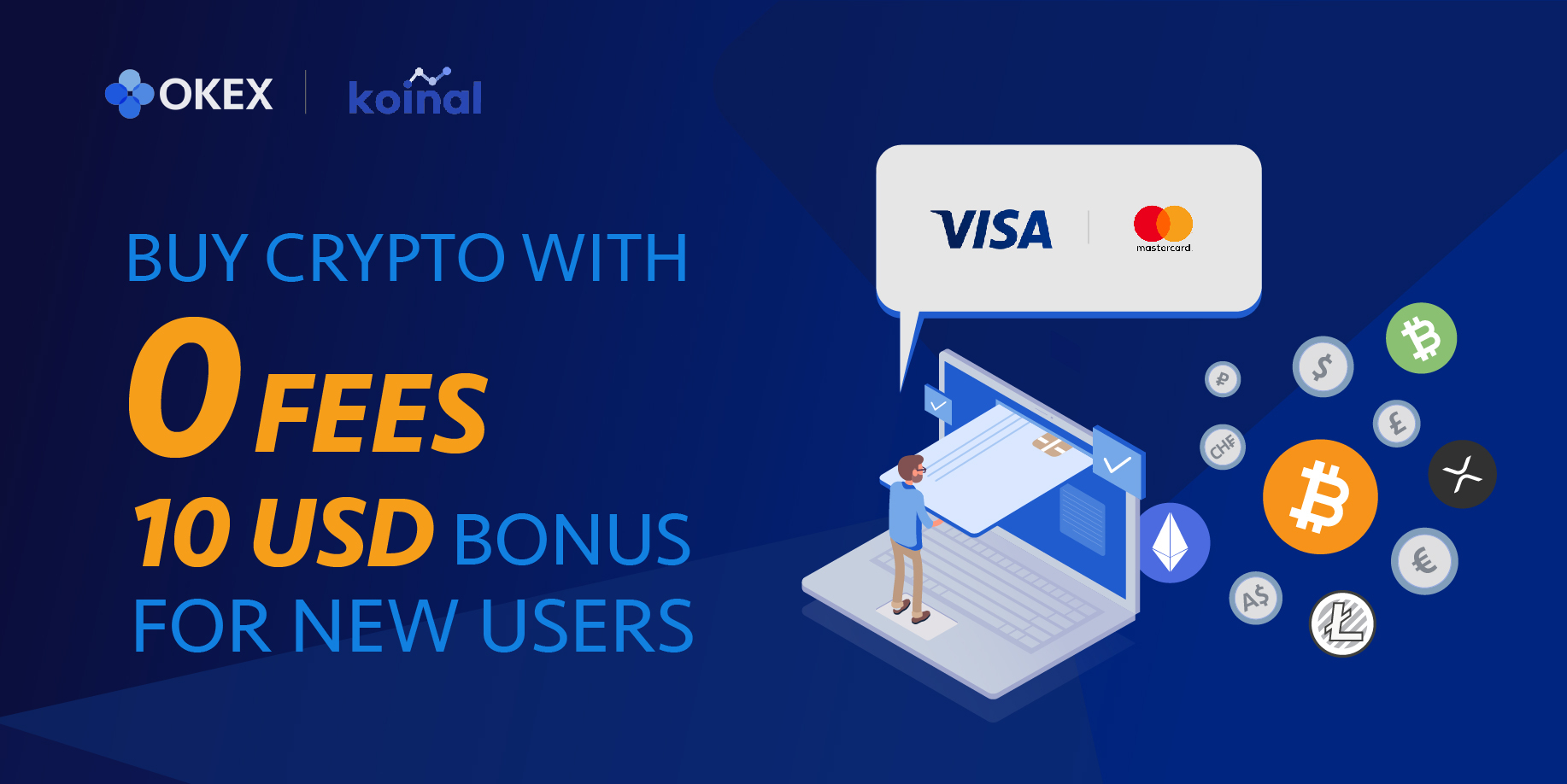 With your debit or credit cards, you can now purchase BTC, BCH, ETH, LTC, and XRP with zero fees via our payment channel Koinal when you buy over $500 crypto. What's more, users using EUR, GBP, and AUD to buy crypto via Banxa can enjoy zero fees trade.
Adjustment of Face Value for USDT-margined Perpetual Swap & Futures Trading
To enhance the liquidity of the USDT-margined perpetual swap and futures markets, we have adjusted the face values of USDT-margined perpetual swap and futures contracts.
Details: Adjustment Schedule
Options Calculator Now Live
We have launched Options Calculator on OKEx App, where you can check PnL, Breakeven Point, and Liquidation Price easily and manage your profits and risks like never before. Update your app now and check this new feature out!
OKEx Pool: Change of Staking Settlement Assets
In pursuit of better user experience, OKEx Pool has changed the settlement assets of all staking services from OKB to the corresponding staked assets from 16:00 Mar 18, 2020 (UTC).
Details: OKEx Pool: Change of Staking Settlement Assets
OKEx Elite Team Trading Contest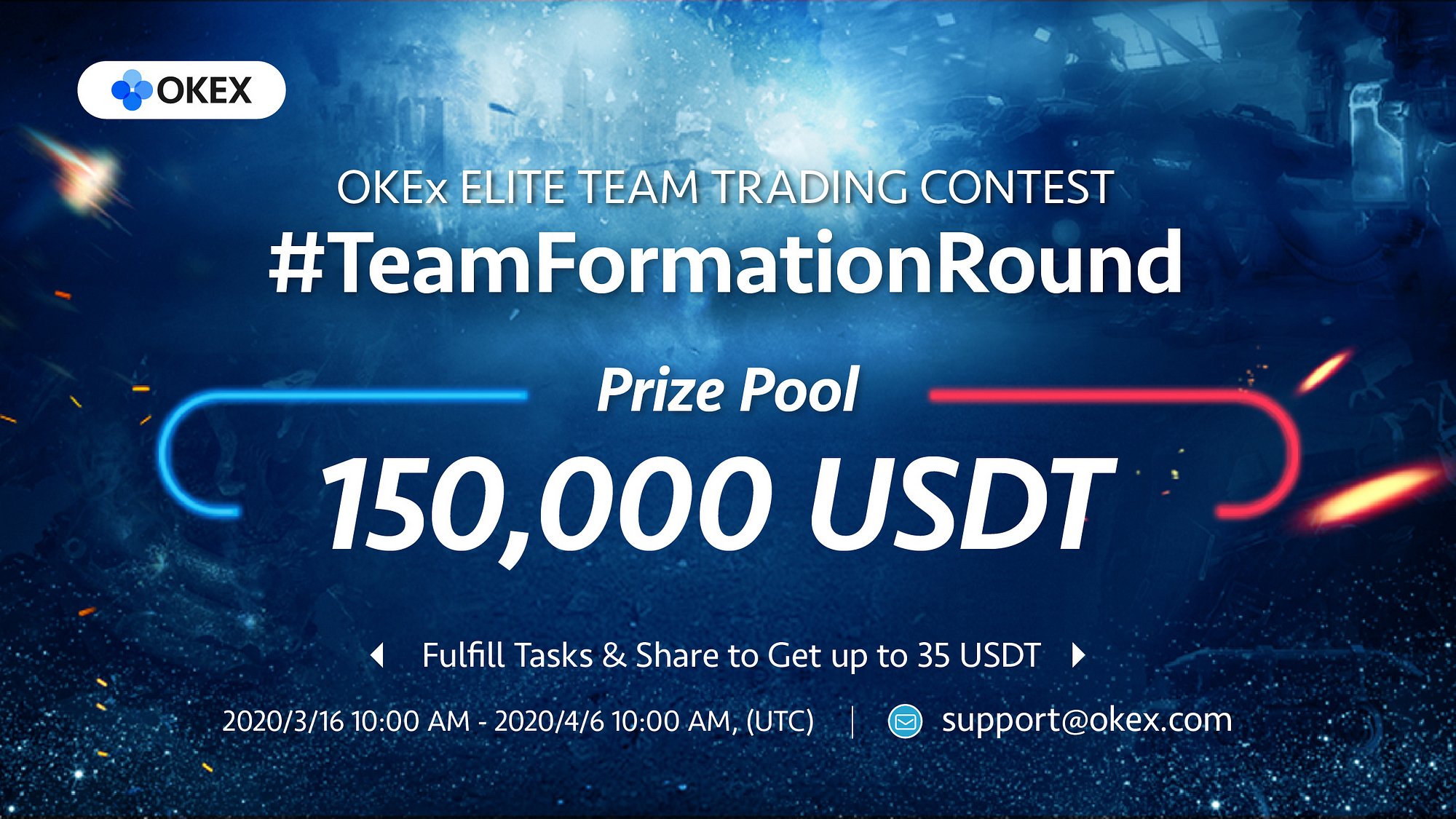 Apart from getting a chance to share $150,000 USDT by joining our Trading Contest, you may also get up to $35 USDT by completing designated tasks. Sign up & join your favorite team now before it's too late!
Deadline: 10:00 Mar 22, 2020 (UTC)
Join Now
---
Disclaimer: This material should not be taken as the basis for making investment decisions, nor be construed as a recommendation to engage in investment transactions. Trading digital assets involves significant risk and can result in the loss of your invested capital. You should ensure that you fully understand the risk involved and take into consideration your level of experience, investment objectives and seek independent financial advice if necessary.
Follow OKEx on:
Twitter: https://twitter.com/OKEx
Facebook: https://www.facebook.com/okexofficial/
LinkedIn: https://www.linkedin.com/company/okex/
Telegram: https://t.me/okexofficial_en
Reddit: https://www.reddit.com/r/OKEx/
Instagram: https://www.instagram.com/okex_exchange
Steemit: https://steemit.com/@okex-official
Website: https://www.okex.com