OKEx Weekly Update: Mar 28 – Apr 3
Perpetual Swap & Futures Trader New Function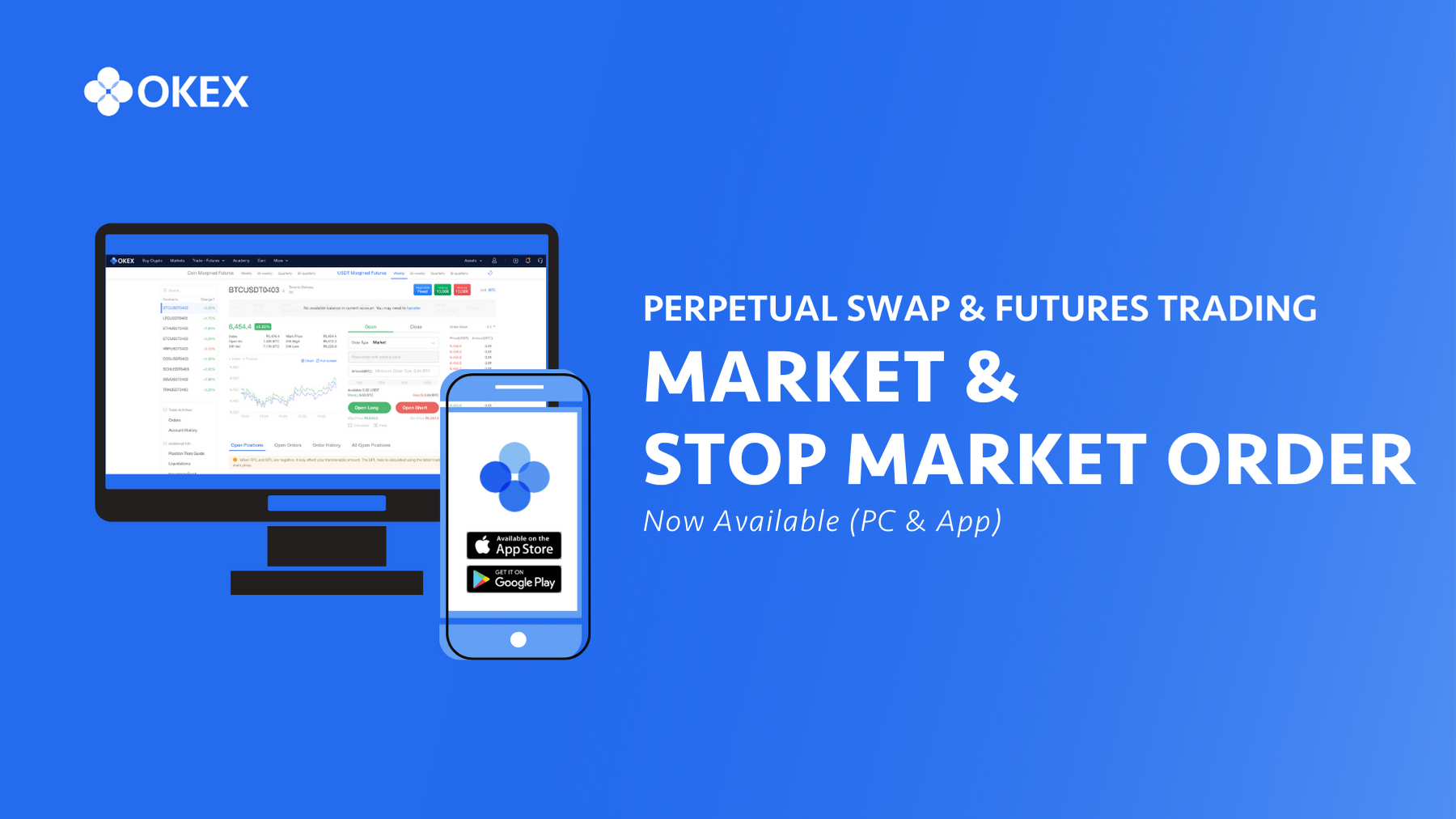 We have just added 'Market' & 'Stop-Market' orders to our perpetual swap & futures trading markets. Check out the new function on PC/app now: https://okex.com/download
Spot & Margin Trading System Upgrade
To deliver the best trading system to our traders, we have upgraded our spot & margin trading system on Apr 2, 2020 (UTC).
Details: Scheduled Upgrade: Spot & Margin Trading Will Be Temporarily Unavailable
DGD Delisting & ETH Distribution
We will support the dissolution plan by DigixDao (DGD) community & distribute $ETH to DGD holders. DGD was delisted at 06:00 Apr 2 (UTC) and we aim to complete ETH distribution by 12:00 Apr 10 (UTC).
Details: OKEx to Delist DGD & Distribute ETH
Bonus for OXT Believers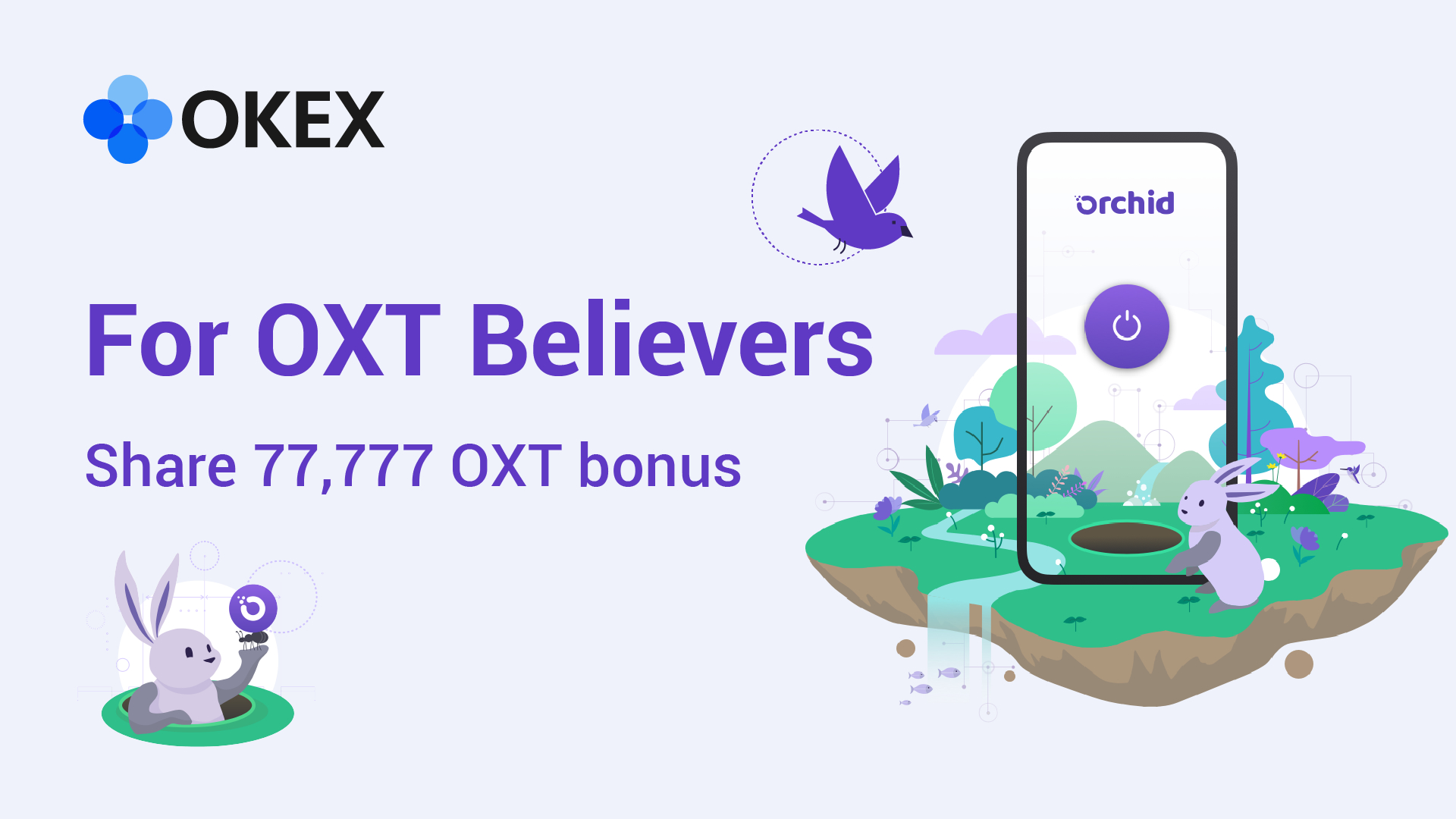 If you are new to OKEx and also an Orchid believer, good news for you! You can now stand a chance to share 77,777 OXT bonus. To join this promotion, just follow three simple steps before 09:00 Apr 7, 2020 (UTC).
Partnership with TradingView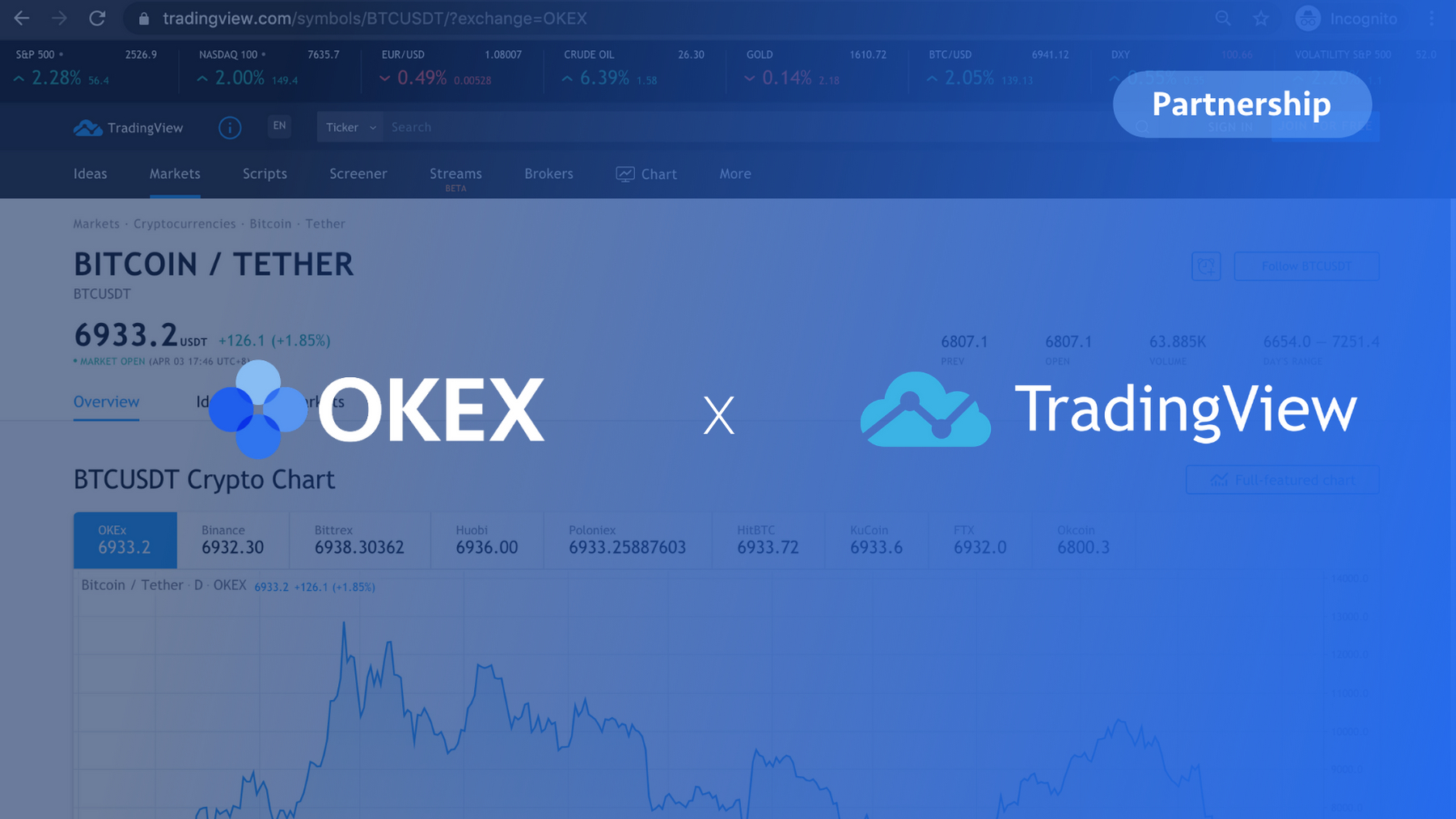 We are excited to partner with TradingView, the biggest trading community from stock to forex to crypto, to roll out OKEx trading data – spot & futures (avail. mid-May) trending charts. Order placement to come soon.
Type "OKEX:" in search bar: https://tradingview.com
Events:
Orchid AMA Recap
We were delighted to have Dr. Steven Waterhouse, Co-founder and CEO at Orchid to share his business insight and strategies with us and answered a mix of questions about Orchid. Read the recap highlights if you have missed out the session!
Recap highlights: AMA Recap: Orchid – not just VPN, but a whole privacy network
Upcoming Event:
AMA with DEAPcoin Co-CEO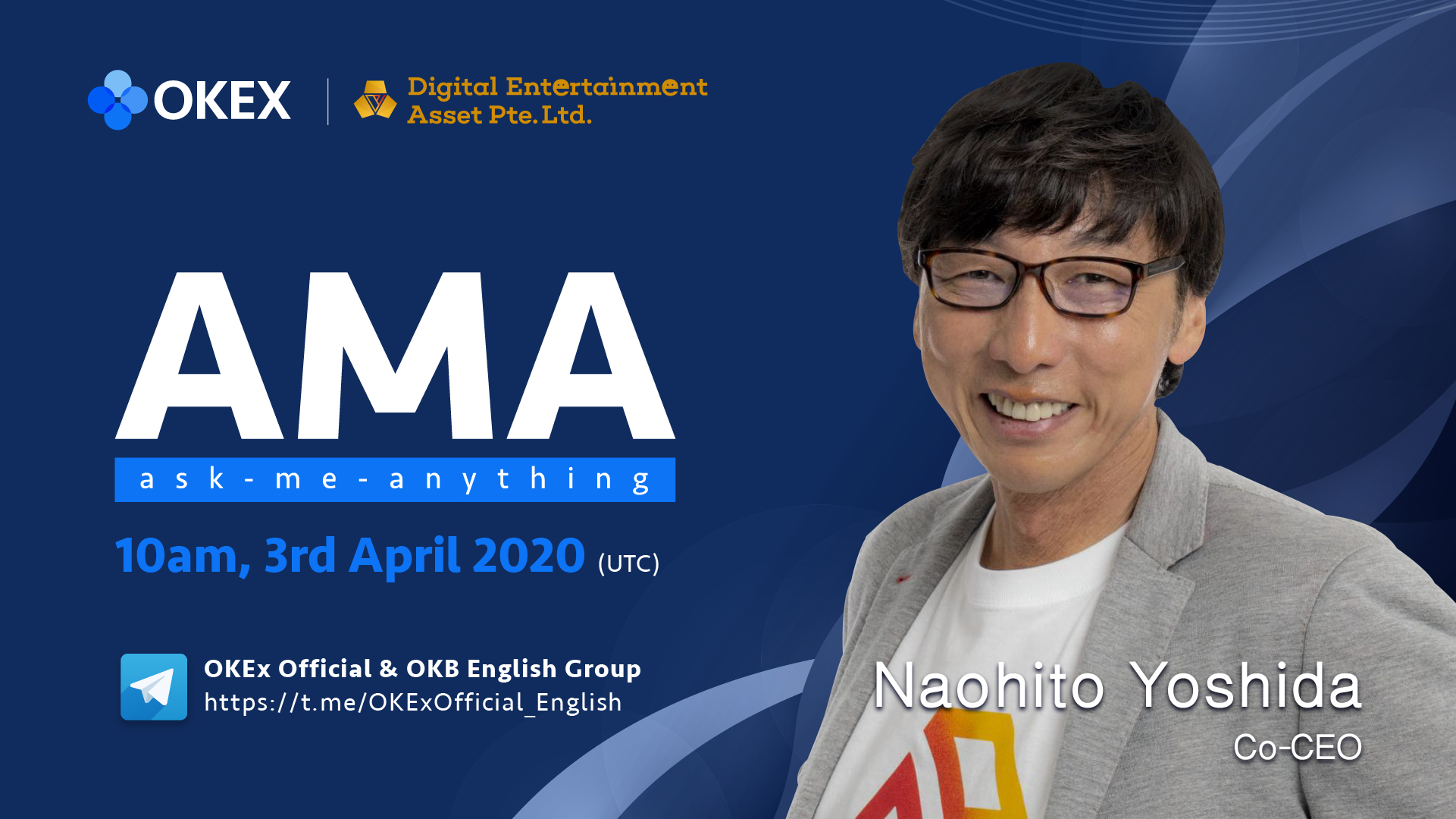 DEAPcoin token sale will go live on Apr 8! To understand more about this upcoming launch on OKEx Jumpstart, join us for an AMA with Co-CEO at 10 am Apr 3 (UTC)!
Leave your questions here for a chance to win $5: http://bit.ly/2wSCP5h
AMA with Lennix Lai, OKEx Director of Financial Markets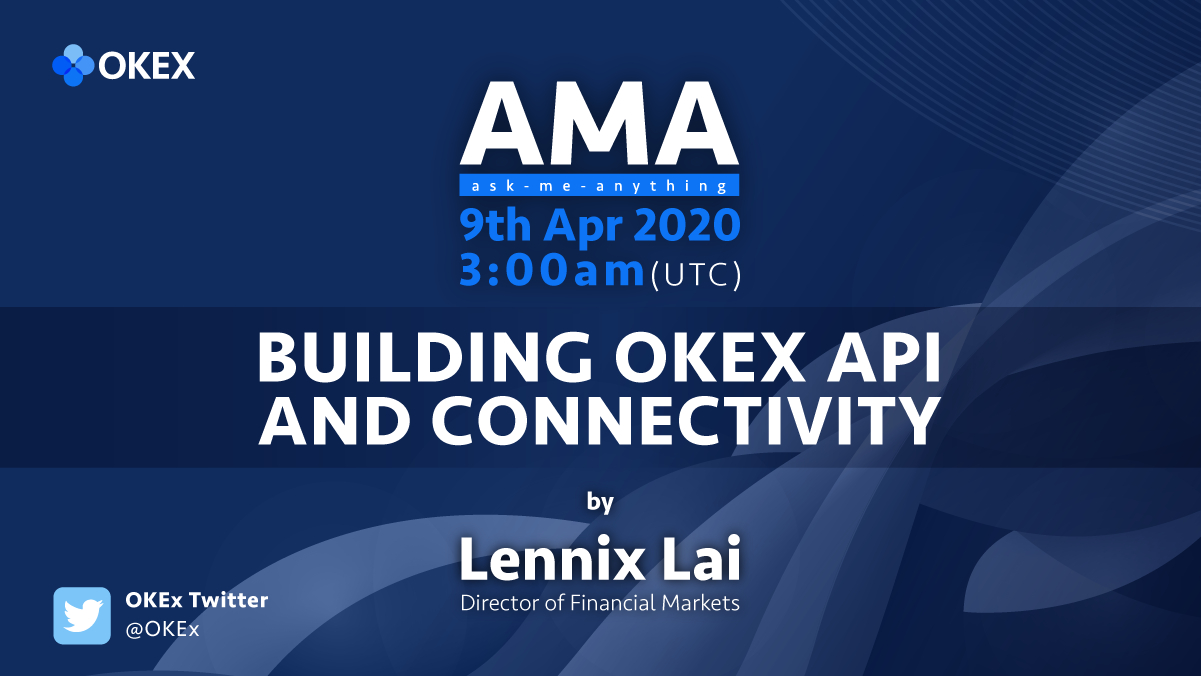 Our Financial Markets Director Lennix will be answering your questions about "Building OKEx API & Connectivity" at 3:00 am Apr 9 (UTC). Mark your date and let us know your questions about this topic!
Submit your questions: AMA – Building OKEx API & Connectivity
---
Disclaimer: This material should not be taken as the basis for making investment decisions, nor be construed as a recommendation to engage in investment transactions. Trading digital assets involves significant risk and can result in the loss of your invested capital. You should ensure that you fully understand the risk involved and take into consideration your level of experience, investment objectives and seek independent financial advice if necessary.
---
Follow OKEx on:
Twitter: https://twitter.com/OKEx
Facebook: https://www.facebook.com/okexofficial/
LinkedIn: https://www.linkedin.com/company/okex/
Telegram: https://t.me/OKExOfficial_English
Reddit: https://www.reddit.com/r/OKEx/
Instagram: https://www.instagram.com/okex_exchange
Steemit: https://steemit.com/@okex-official
Website: https://www.okex.com