OKEx Weekly Update: May 16 – May 22
NDN/USDT Spot Trading Pair Now Open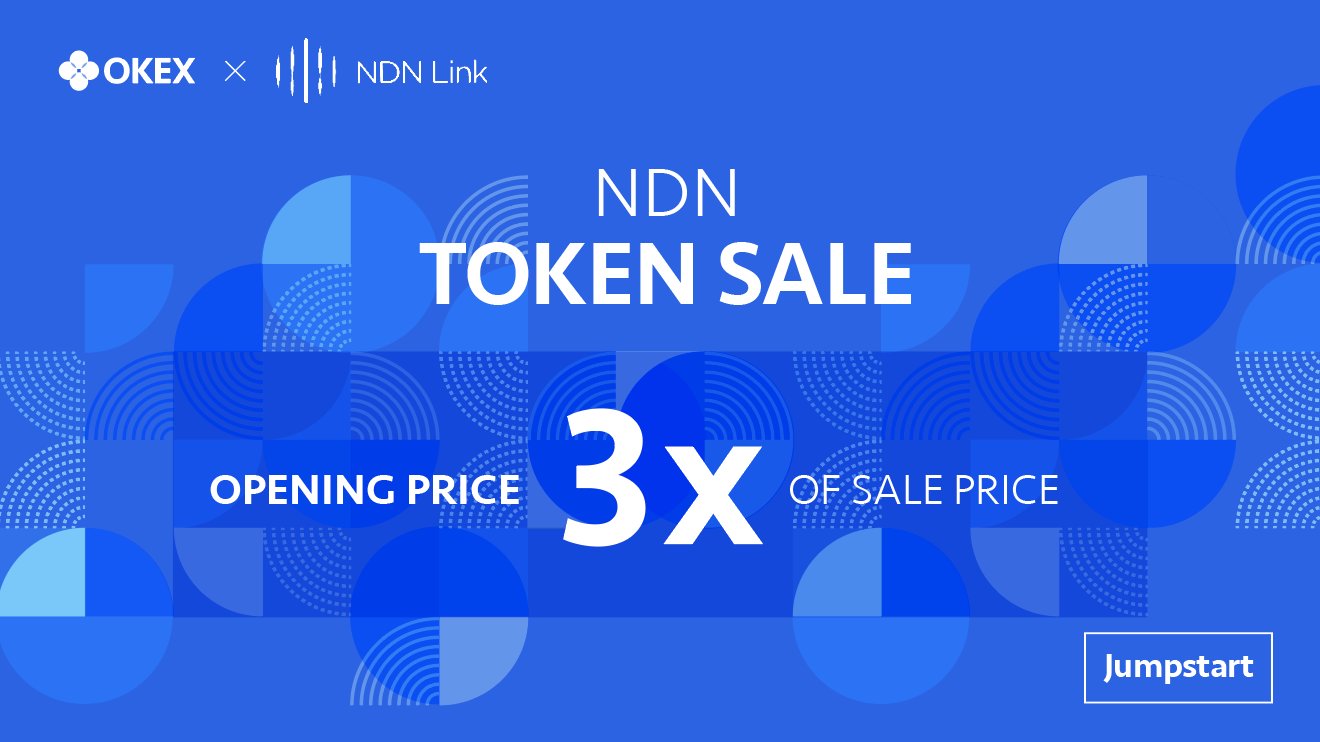 The 13th Jumpstart token sale NDN opened at 0.018 USDT, which is 3x of the sale price on OKEx Jumpstart. NDN/USDT and NDN/USDK spot trading pairs are now live on OKEx.
Trade: http://okex.com/spot/trade/ndn-usdt
#OKExElite Trading Contest Recruitment Now Open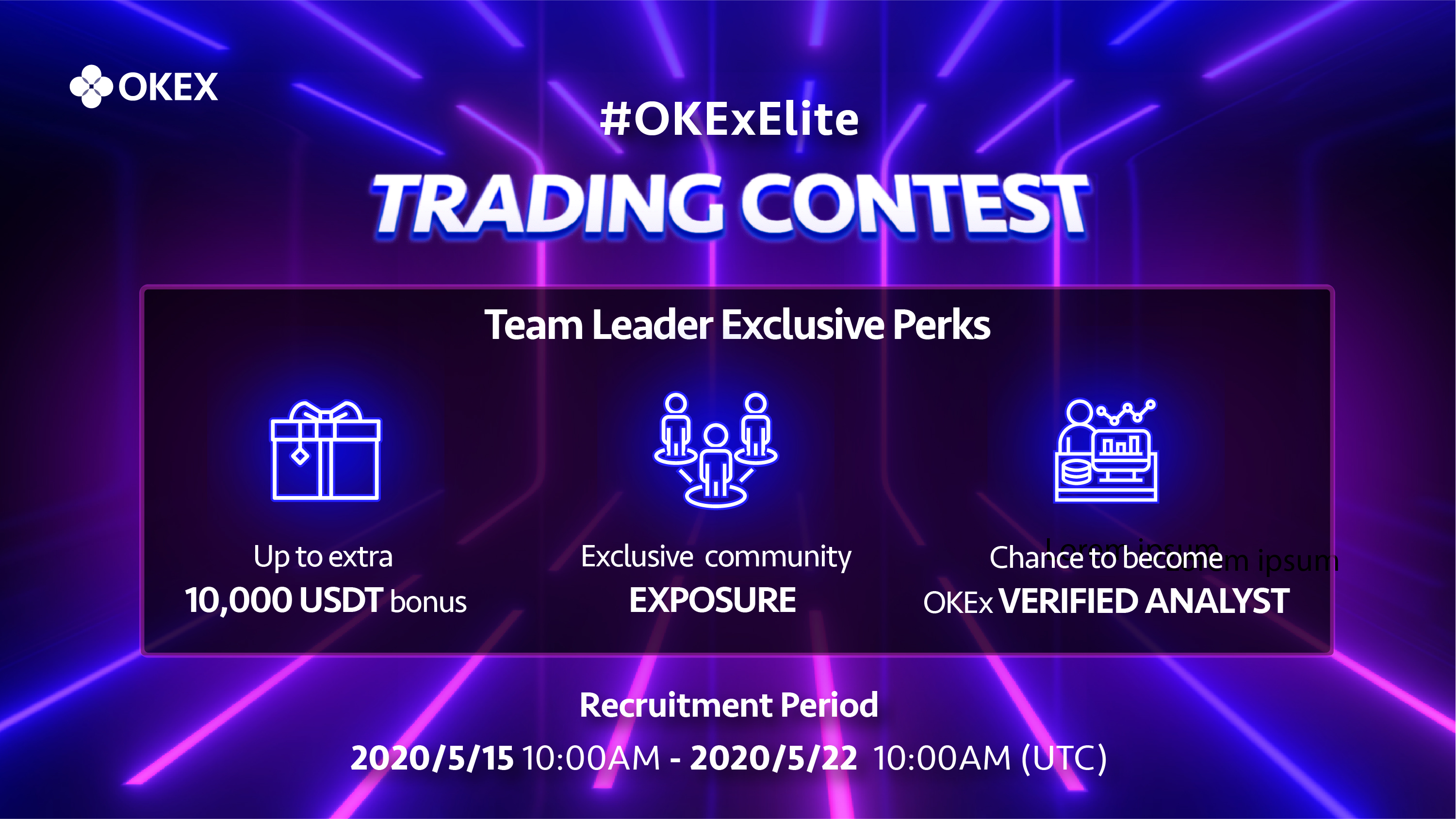 OKExElite Trading Contest is back! Be a team leader and build your own team to win up to an extra 10,000 USDT Bonus, exclusive exposure, and become an OKEx Verified Analyst!
Apply now: https://bit.ly/OKExElite
IOTA, XMR USD/USDT Perpetual Swap Now Available
IOTA & XMR USD & USDT Perpetual Swap trading are now available on the OKEx website & API. Enjoy 0 Maker Fee + up to 0.035% fee rebate!
Trade now: https://okex.com/derivatives/swap
TRUE Staking Now Available
We've just launched staking service for TRUE, with up to 6.89% estimated annualized yield. Stake TRUE at OKEx now to share a limited-time 30,000 TRUE Bonus.
Learn more: https://bit.ly/2X8HNUx
May Bonus Distribution
BTT, ONG, NEO & ALGO May bonuses can be redeemed via Account > Funding Account starting 07:00 May 21, 2020 (UTC). Redeem your bonus by 07:00 Jul 20!
Details: https://loom.ly/f5Yh044
SYSTEM UPGRADE
OKEx TRX/USDT Futures Trading system upgrade was done on May 21, 2020 (UTC).
Details: https://loom.ly/1F6t_Os
#TradewithOKEx Video Contest Winners Announced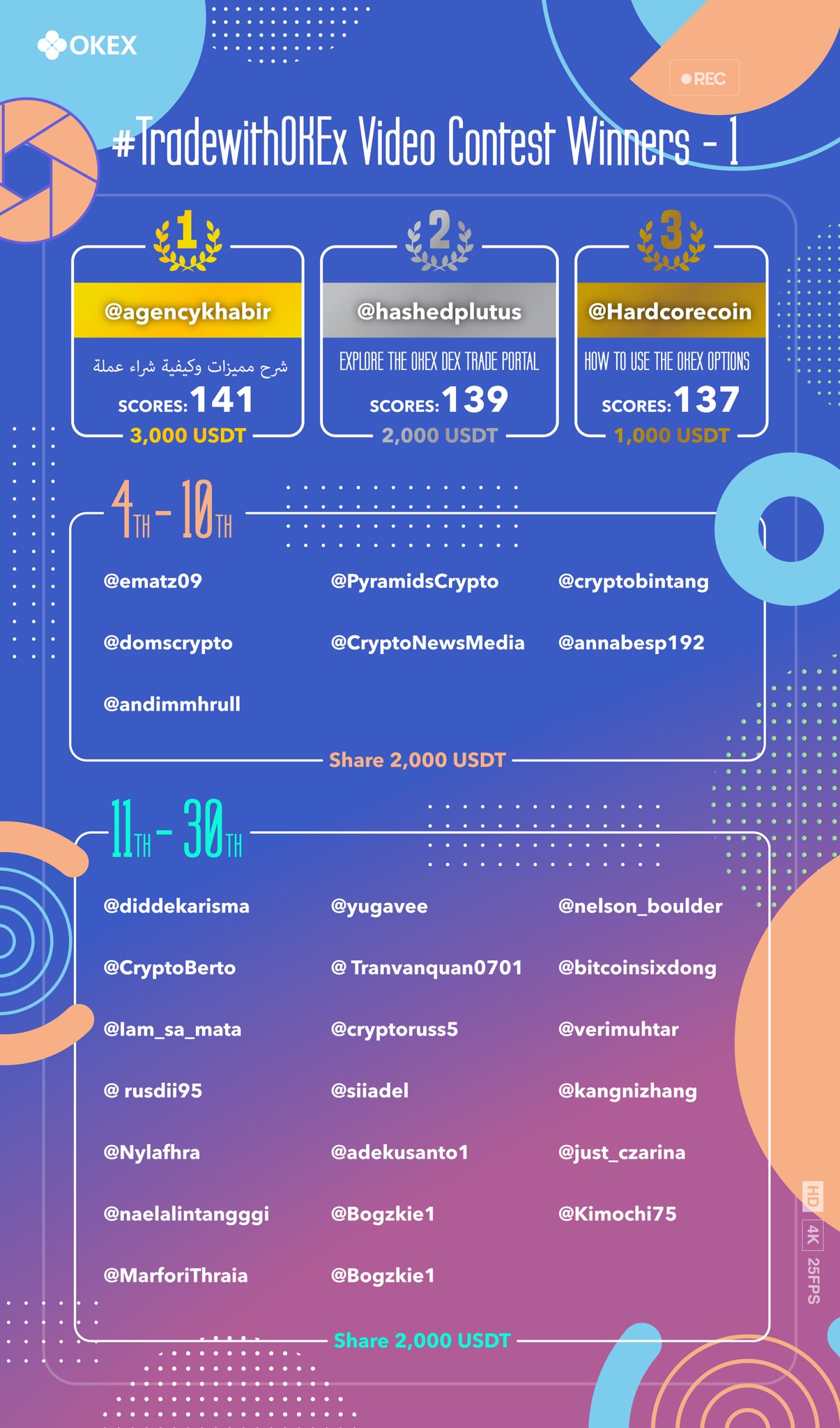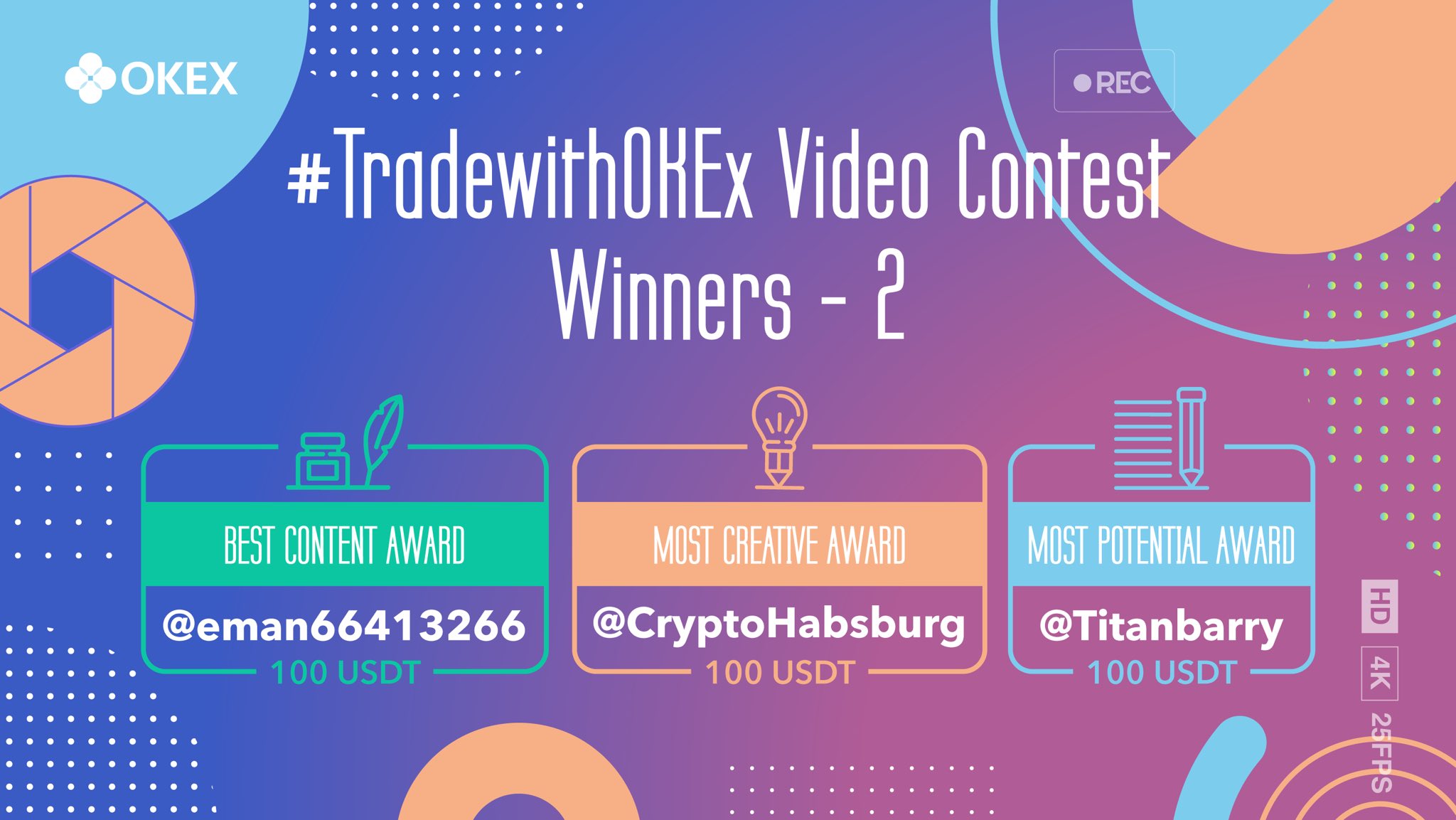 Events: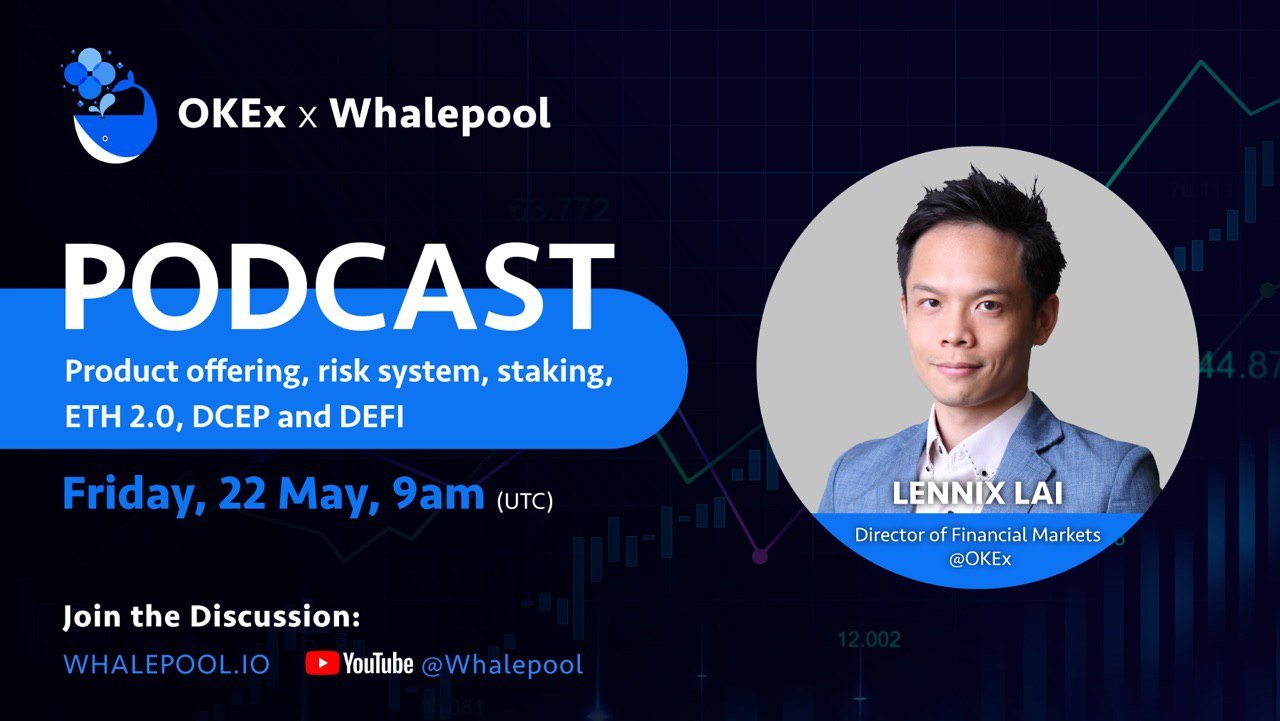 Our Director of Financial Markets Lennix will be joining Whalepool to discuss OKEx's new options market, futures/swaps/lending products, China's new digital currency, 0% interest rates, OKB token, and more!
---
Disclaimer: This material should not be taken as the basis for making investment decisions, nor be construed as a recommendation to engage in investment transactions. Trading digital assets involves significant risk and can result in the loss of your invested capital. You should ensure that you fully understand the risk involved and take into consideration your level of experience, investment objectives and seek independent financial advice if necessary.
---
Follow OKEx on:
Twitter: https://twitter.com/OKEx
Facebook: https://www.facebook.com/okexofficial/
LinkedIn: https://www.linkedin.com/company/okex/
Telegram: https://t.me/OKExOfficial_English
Reddit: https://www.reddit.com/r/OKEx/
Instagram: https://www.instagram.com/okex_exchange