OKEx Weekly Update: May 2 – May 8
OKEx Jumpstart #13 Project – NDN Link (NDN)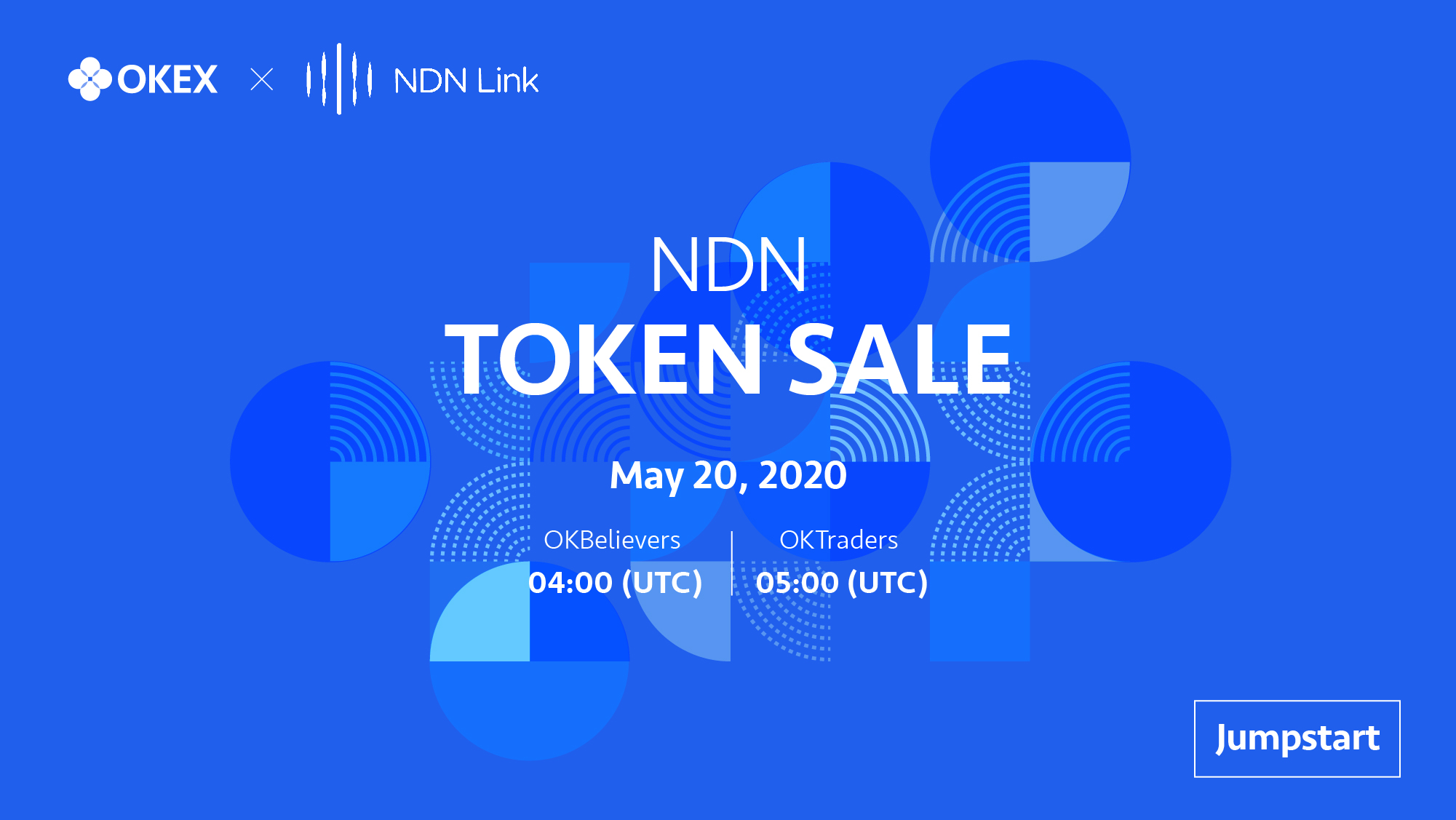 NDN Link (NDN), our 13th token sale on OKEx Jumpstart will be launched on May 20, 2020 (UTC).

NDN Link aims to combine blockchain technology with the Named Data Networking (NDN) protocol to achieve a more efficient and secure internet infrastructure for global users and businesses.
View NDN sale details: https://loom.ly/kfJ0SSs
Learn How NDN link works: https://www.okex.com/academy/en/?p=48012&preview=true&frame-nonce=b3d5a63186&iframe=true
Spot & Margin Trading Upgrade
We've scheduled a system upgrade of our spot trading system on May 8, 2020 8:30-9:30 (UTC). Spot and margin trading in all markets (including WEB, APP, & API), transfers & withdrawals will be paused.
Details: https://loom.ly/afRvBr0
XLM, QTUM USD/USDT Perpetual Swap Soon Available
XLM & QTUM USD & USDT Perpetual Swap trading will be available on the OKEx website & API from 07:00 May 11 (UTC). Enjoy 0 maker fee and up to 0.035% fee rebate!
View details: https://loom.ly/1SehNAY
Atom, ONT USD/USDT Perpetual Swap Now Live
ONT, ATOM USD & USDT Perpetual Swap trading are now available on the OKEx website & API. Enjoy 0 Maker Fee + up to 0.035% fee rebate!
Trade now: http://ow.ly/BUG450zy7dm
#TradewithOKEx Video Contest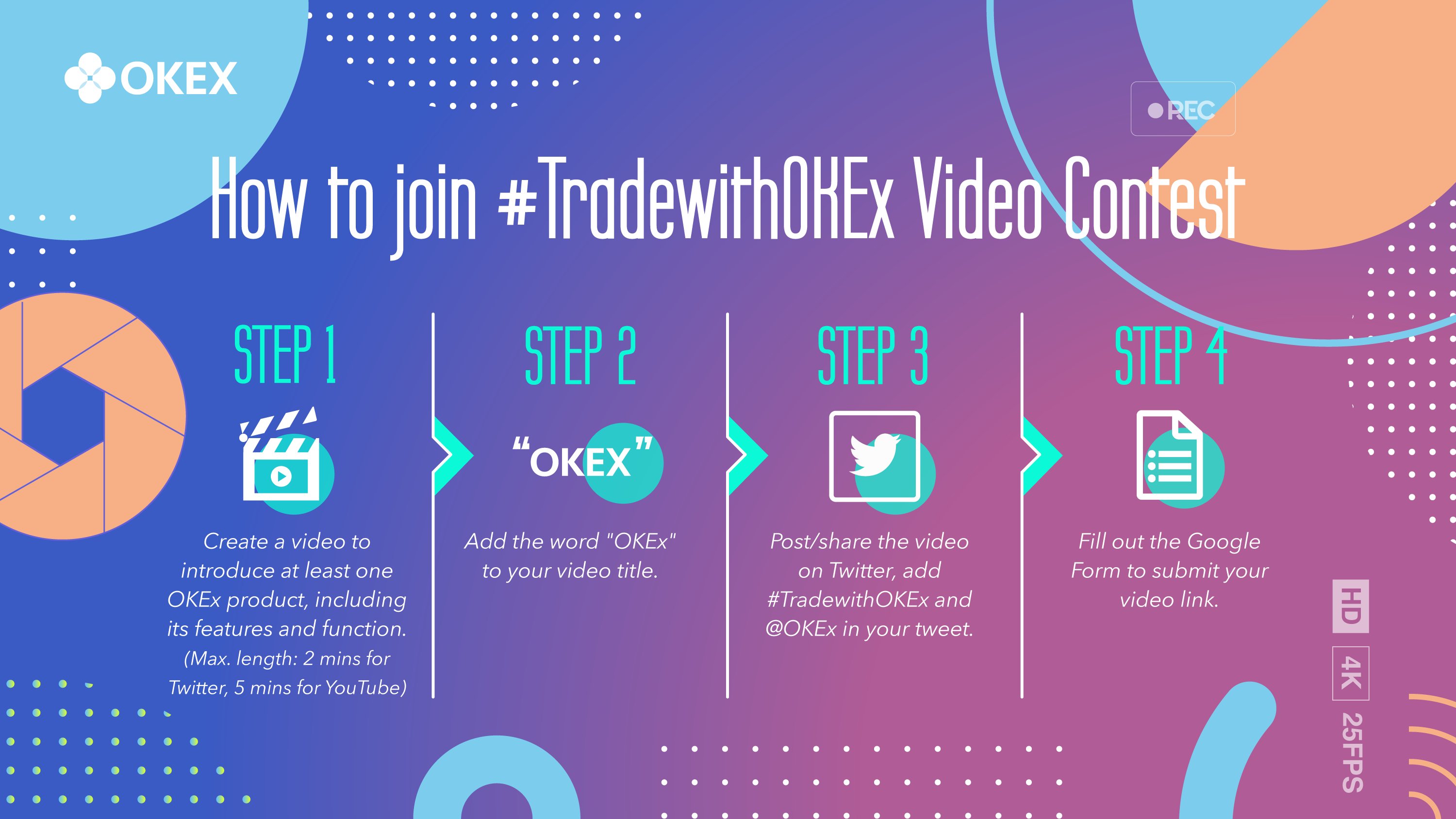 Have your submitted your entry? Only one week left! Join #TradewithOKEx video contest and stand a chance to win 3,000 USDT!
Contest details: http://bit.ly/3bQZU7I
Submit creation: http://bit.ly/2y3YFU9
Events:
AMA: Covid-19 Outbreak and Crypto Market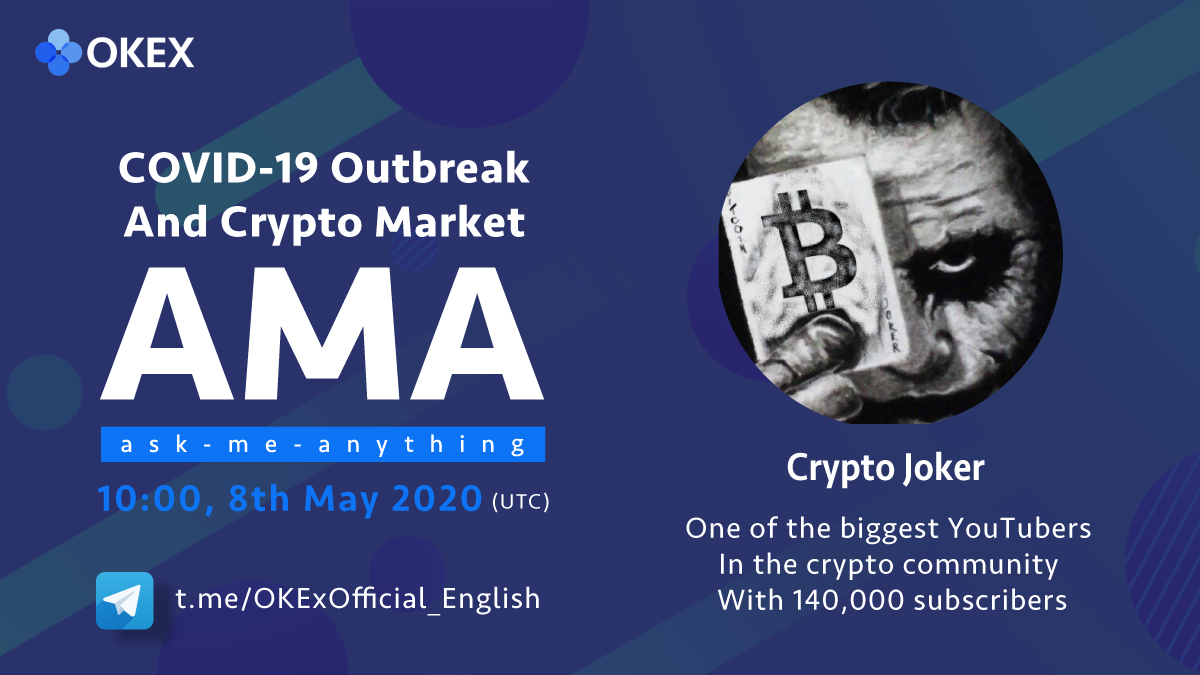 The COVID-19 situation has been going on for months. The macro economy was greatly impacted. Wonder how the crypto market is affected? Join our AMA session with Youtuber CryptoJoker on May 8.
Join here: http://bit.ly/332mfff
Leave your questions to get 5 USDT: http://bit.ly/2YxphY7
Fireside Chat: March 12th Crash & Bitcoin Halving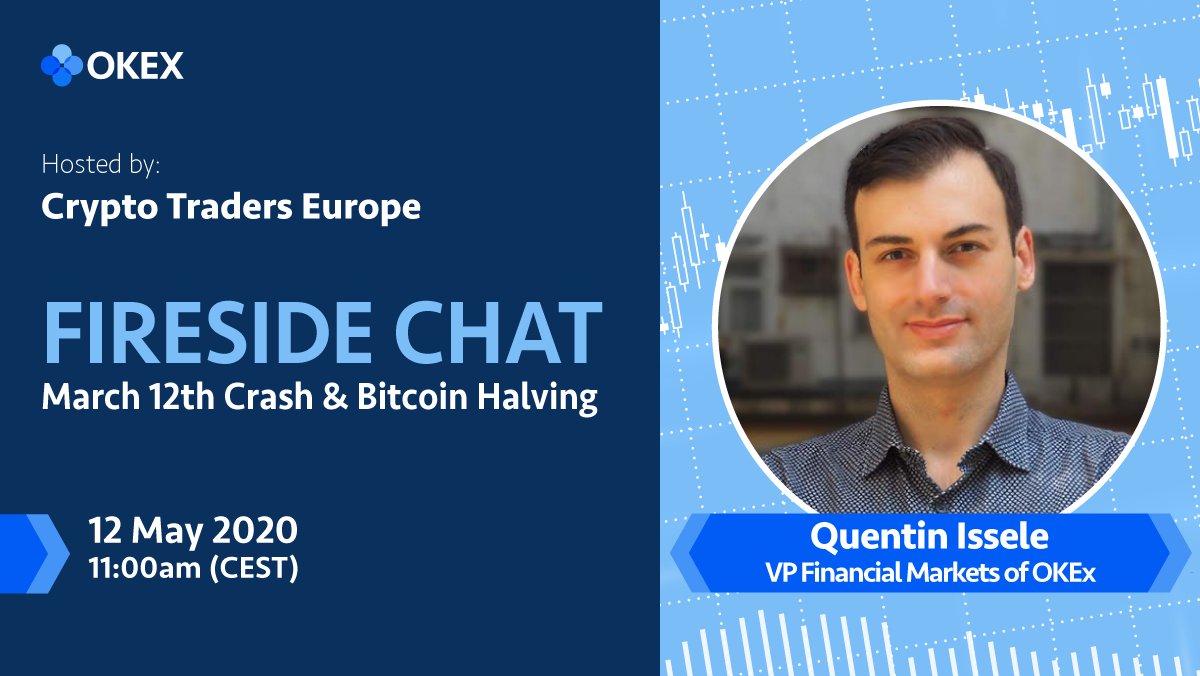 Our VP of Financial Markets Quentin Issele will be joining a fireside chat hosted by Crypto Traders Europe on May 12 and discuss the Mar 12 Crash and Bitcoin Halving.
RSVP: http://ow.ly/smaa50zvOa3
Read more: http://ow.ly/JpQZ50zvOa4
ChainTalk – Crypto Asia Summit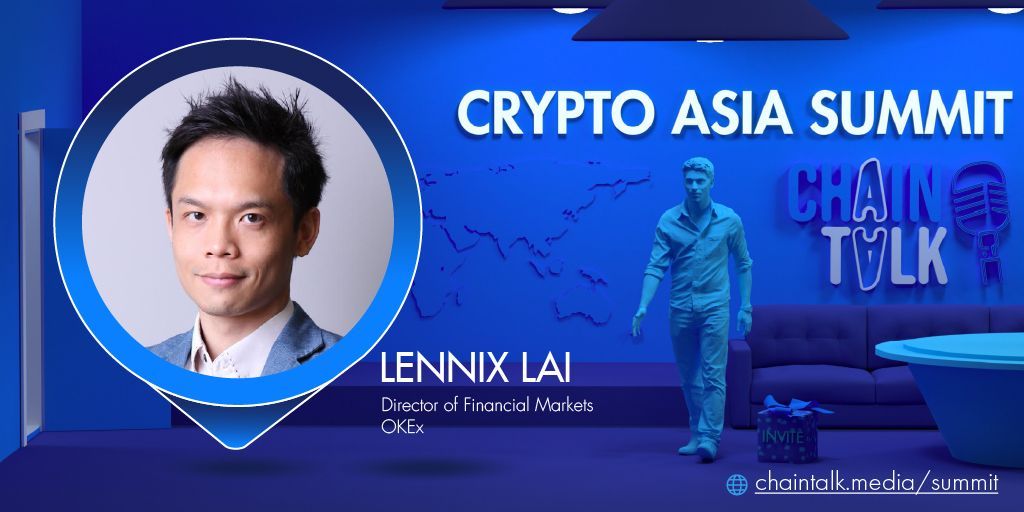 Our Director of Financial Market Lennix Lai will be joining the Crypto Asia Summit on May 22 to share his views on – The implication of the future of monetary policy when we are stepping in an era of government-backed cryptocurrencies. Don't miss it!

Grab your free pass: https://buff.ly/3drgX1p
Past Events:
OKEx Academy Talks (May 7)
We were thrilled to have Avaneesh Acquilla from CIO of Arrano Capital, Jason Choi, Head of Research of Sparten & Willy Woo from Woobull joining our academy talks. Here is the recap of the insights they shared: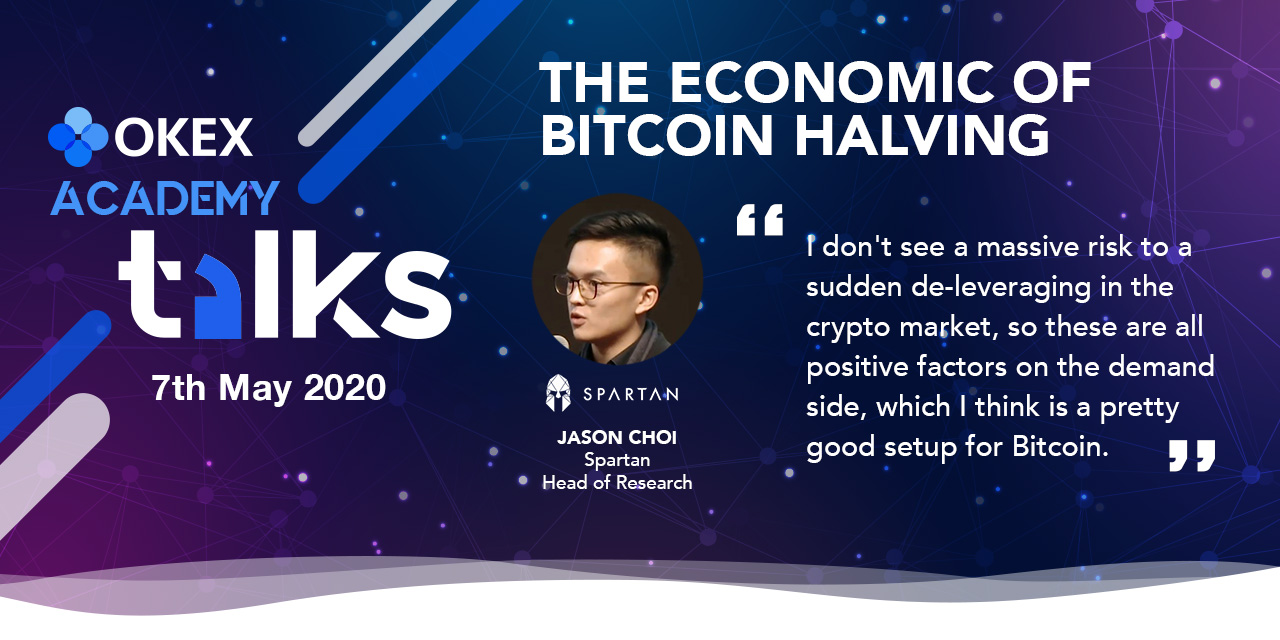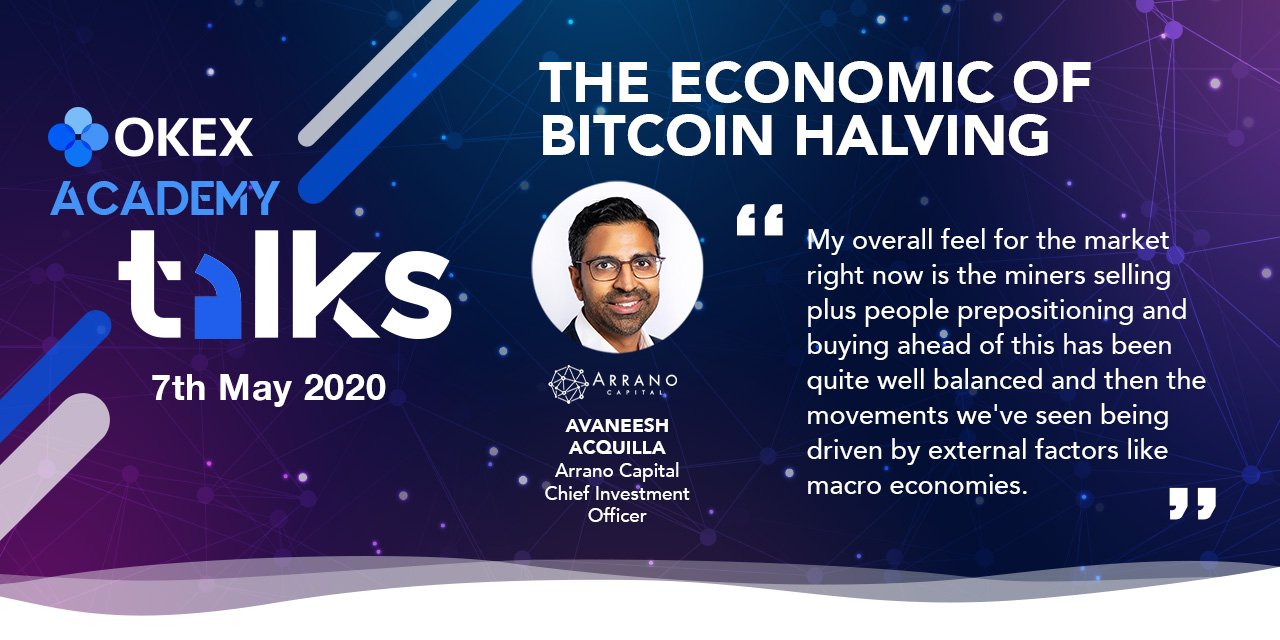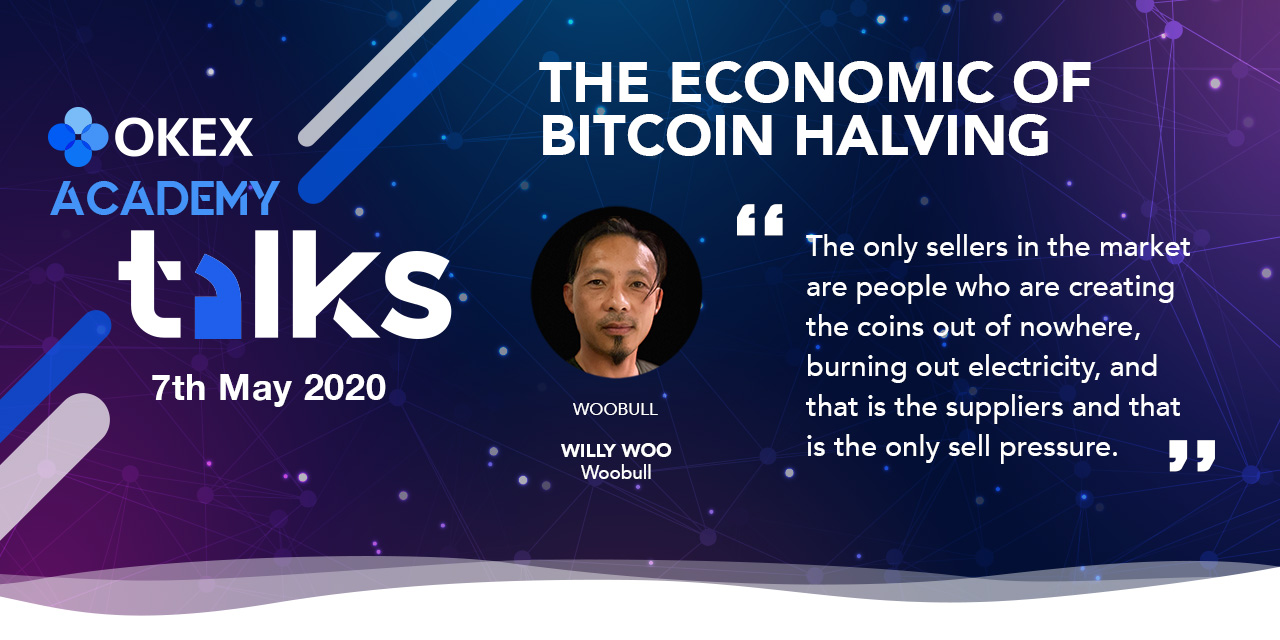 OKEx Academy Talks Recap: DCEP – How to ensure security for DeFi investors?
OKEx Academy had put together an online Webinar with some special guests to share their insights on DeFi security and how DeFi investors can ensure that their investments are safe.
AMA recap article: https://bit.ly/35FD2FK
AMA Recap: A revisit to benefits of staking with Staking Rewards
On May 1, we were excited to have Mirko Schmiedl (CEO &Co-founder) and Gleb Dudka (Research Analyst) from Staking Rewards for an Ask-Me-Anything (AMA) discussion on Defi, more specifically, how to capitalize on staking.
AMA recap article: https://bit.ly/3fxfXJR
---
Disclaimer: This material should not be taken as the basis for making investment decisions, nor be construed as a recommendation to engage in investment transactions. Trading digital assets involves significant risk and can result in the loss of your invested capital. You should ensure that you fully understand the risk involved and take into consideration your level of experience, investment objectives and seek independent financial advice if necessary.
---
Follow OKEx on:
Twitter: https://twitter.com/OKEx
Facebook: https://www.facebook.com/okexofficial/
LinkedIn: https://www.linkedin.com/company/okex/
Telegram: https://t.me/OKExOfficial_English
Reddit: https://www.reddit.com/r/OKEx/
Instagram: