OKExChain Project Monthly Progress Report — August 2020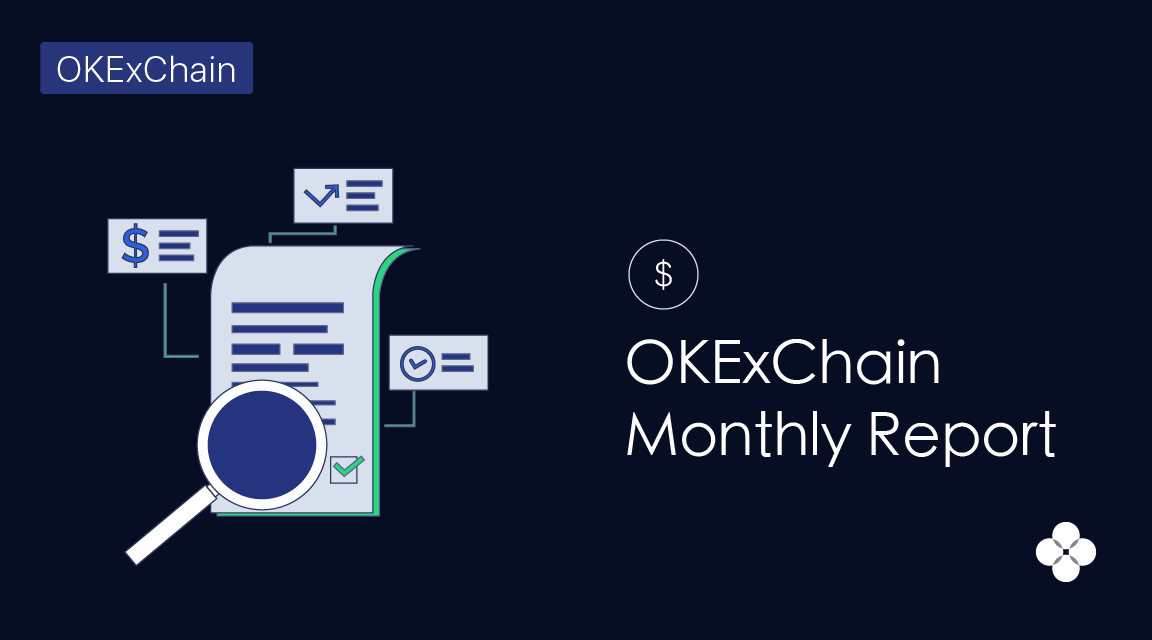 Summary
The OKExChain testnet has been upgraded to v0.11.1.
The development of OpenDEX Desktop v0.0.2 is 90% complete.
Two bugs have been fixed, and the code has been optimized for OKExChain v0.11.1.
OKExChain Smart Contract Virtual Machine development is 90% complete.
The first OKExChain Hackathon contest has ended successfully.
Development overview
OKExChain has been updated to v0.11.1.
OKExChain-go-sdk has been updated to v0.11.0.
OKExChain-java-sdk has been updated to v0.11.1:.
OKEx DEX has been updated to v0.11.
OKT Block Browser has been updated to v0.11.
OKExChain Testnet has been upgraded to v0.11.1
The core feature of OKExChain Testnet v0.11.1 is the added support for OpenDEX-Desktop v0.0.2.
The current version introduces push notifications for local nodes. Through the data-analysis module, users can receive notifications about market news, technical analysis indicators and transaction records. The module allows desktop users to access the latest market information without relying on any centralized servers.
At the same time, v0.11.0 also supports the DEX operator function. The DEX operator can issue tokens, as well as list and manage token pairs.
In addition to the support of OpenDEX-Desktop, OKExChain's staking module has added a minimum self-collateral for validators — currently, 10,000 TOKT — and a multi-send transaction fee is charged according to the use of gas, rather than the previous practice of charging by a fixed fee.
OKExChain v0.11.1 bug fixes and code optimizations
A data vulnerability caused by the partial success of a msg array has been fixed.
The inspection of blacklist accounts has been added to prevent users from transferring to module account address #312.
The development of OpenDEX desktop version v0.0.2 is 90% complete
The development of OKExChain opendex v0.0.2 is 90% completed. The following features have been developed and tested: https://github.com/okex/opendex-desktop.
The development of opendex-ui is 90% complete. It is expected to release in mid-September. You can read more about it here: https://github.com/okex/opendex-ui.
The v0.0.2 features include:
An open-source stream module, which provides customized development of data for dex.
The addition of two APIs: OKExChain/v1/dex/fees and OKExChain/v1/latestheight.
An API update — two interfaces, including OKExChain/v1/dex/deposits and OKExChain/v1/products, have added paging features.
Wasm Smart Contract development is 90% complete
The API version of cosmwasm-go has been updated to v0.10. The interface and parameters are the same as the API of the cosmwasm testnet.
Safemath support has been added for cosmwasm-go.
The development of the cosmwasm-go json is complete and has been reviewed by the community. You can find more information here: https://github.com/okex/go-cosmwasm
The cosmwasm coral testnet went live on Aug. 12, 2020, and OKExChain, as one of its first validators, will support its testnet.
Two issues have been submitted for the cosmwasm coral testnet:
Progress in the OKExChain Ecosystem
The results of the first OKExChain Hackathon for innovative applications was officially announced. A total of eight authoritative judges from the industry evaluated and scored the entries.
A total of 24 teams and individuals submitted entries that covered a wide range of innovative applications — including DEXs, digital asset wallets, APIs, virtual machines, blockchain browsers, staking, developer tools, SDKs, cross-chain solutions, and many more innovations.
The first prize went to both NetCloth for developing an EVM and Bitsong, a decentralized music-streaming platform. The second prize went to three teams: Ankr, btspp and DappBirds. The third prize went to Mixswap, ChainsGuard, MathWallet, BitVate, YOYOW, OneChain, Cosmostation and more. Furthermore, other teams that participated in this contest also received their respective rewards.
Based on the scores of the teams that participated and the judges' nominations, the OKExChain community selected the final winners for the OKExChain Hackathon. We hope that the Hackathon will allow more organizations and individuals to fully realize their talents and promote the growth and prosperity of the OKExChain public chain ecosystem.
If you have any suggestions, please feel free to contact us on Telegram: https://t.me/OKExChaintech
About OKExChain
OKExChain Technical Community: https://t.me/OKExChaintech
OKExChain official website: https://okex.me/OKExChain
OKEx DEX official website: https://okex.me/dex-test
Link to receive test coins: https://okex.me/drawdex
OKExChain documentation: https://OKExChain-docs.readthedocs.io/en/latest/
OIP: https://oips.readthedocs.io/en/latest/
OKExChain Community
Sept. 14, 2020