PayPal and US Banks Turn Toward Crypto While UK Hedge Fund Pulls Out — Crypto News of the Week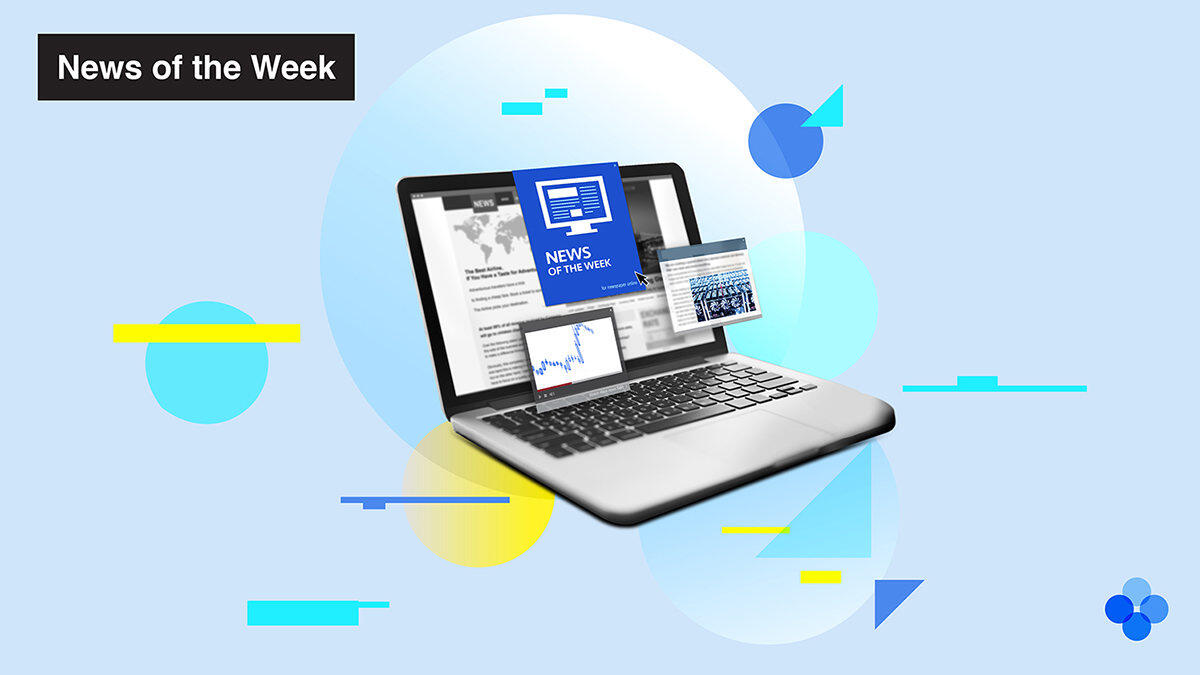 While a lack of institutional interest is reportedly causing the first crypto hedge fund in the United Kingdom to shut its doors, banks in the United States may soon start offering custodial services for digital assets. Meanwhile, PayPal is reportedly set to offer direct cryptocurrency sales to its users. These and more topics are examined in this week's edition of OKEx Insight's Crypto News of the Week.
U.S. banks permitted to provide custody for cryptocurrencies
Nationally chartered banks in the United States will be allowed to provide custody services for unique cryptographic keys tied to cryptocurrency wallets, according to a public letter from the Office of the Comptroller of the Currency's Jonathan Gould, the independent bureau of Treasury Department's senior deputy comptroller and chief counsel.
The letter also clarifies that banks may provide both fiduciary and non-fiduciary custodian services.
As a side note, the OCC is currently being led by former Coinbase's chief legal officer, Brian Brooks.
Key takeaways:
Though Bitcoin and other cryptocurrencies have long allowed users to "be their own banks," individuals uncomfortable with the idea may soon allow traditional banks to secure their digital assets.
The ability to provide cryptocurrency custody services — which has primarily been limited to select regulated entities — may now become greatly expanded and diversified.
The OCC clearly recognizes the need to adapt and keep pace with the speed of financial innovation, which has largely been accelerated by BTC and blockchain technology.
PayPal is reportedly partnering with Paxos for cryptocurrency services
PayPal is reportedly planning on partnering with Paxos to offer direct cryptocurrency sales and trading. The news comes via CoinDesk, which claims to have spoken to two individuals familiar with the prospective arrangement.
Paxos is based out of New York and recently launched its own crypto brokerage service, Paxos Crypto Brokerage, which will provide services to Revolut US.
Key takeaways:
Should the reports be true, Bitcoin will see one of its most mainstream forms of adoption yet — given the sheer size and scope of PayPal's user base, which numbers upward of 325 million.
The fintech giant, which also owns Venmo, would join publicly traded competitors Square and Robinhood in offering digital-asset purchases.
First U.K. crypto hedge fund closing due to lack of demand
The United Kingdom's first cryptocurrency hedge fund, Prime Factor Capital, is shutting down — citing a lack of demand from institutional investors.
According to a Financial News report cited by The Block, the hedge fund "struggled to get traction in terms of raising assets," per a direct quote from Prime Factor Capital CEO Nic Niedermowwe.
The cryptocurrency hedge fund was notably the first to get a green light from the Financial Conduct Authority, the nation's independently operating financial regulatory body.
Key takeaway:
Fintech giant Ant Group launches blockchain brand AntChain
Alibaba Group's fintech branch, Ant Group, launched its own blockchain brand this week. Named "AntChain," the brand will cover blockchain-based solutions, while claiming to be able to process 1 billion daily transactions and support upward of 1 billion user accounts.
Ant Group is the parent company of Alipay, a China-based online and mobile payments giant that is very closely affiliated with China's official digital currency.
Key takeaway:
While the term "blockchain" has been used liberally as a buzzword in recent years, the launch of a tangible blockchain brand from Ant Group represents a major push for the technology into mainstream fintech.
Mastercard signs deal with Wirex for cryptocurrency cards
Mastercard has signed a deal with cryptocurrency startup Wirex after opening up its cryptocurrency-related program, Mastercard Accelerate, which now allows crypto companies to create their own payment cards. As such, Wirex will now be able to issue its own Mastercard-backed cards.
Wirex previously saw its debit cards issued by Wirecard, a now-defunct German payment processor that was recently unable to account for $2 billion.
Key takeaways:
The deal with Wirex and the expansion of Mastercard Accelerate illustrate how one of the world's dominant payment processors is pushing deeper into the maturing blockchain and cryptocurrency spaces.
Mastercard's deal with Wirex will provide competition to Visa, which has already partnered with Coinbase and affords the digital asset exchange the ability to issue its own payment cards.
OKEx Insights presents market analyses, in-depth features and curated news from crypto professionals.