PBoC sends DCEP red packets as Filecoin nears official launch
A weekly overview of blockchain and cryptocurrency news from China and Hong Kong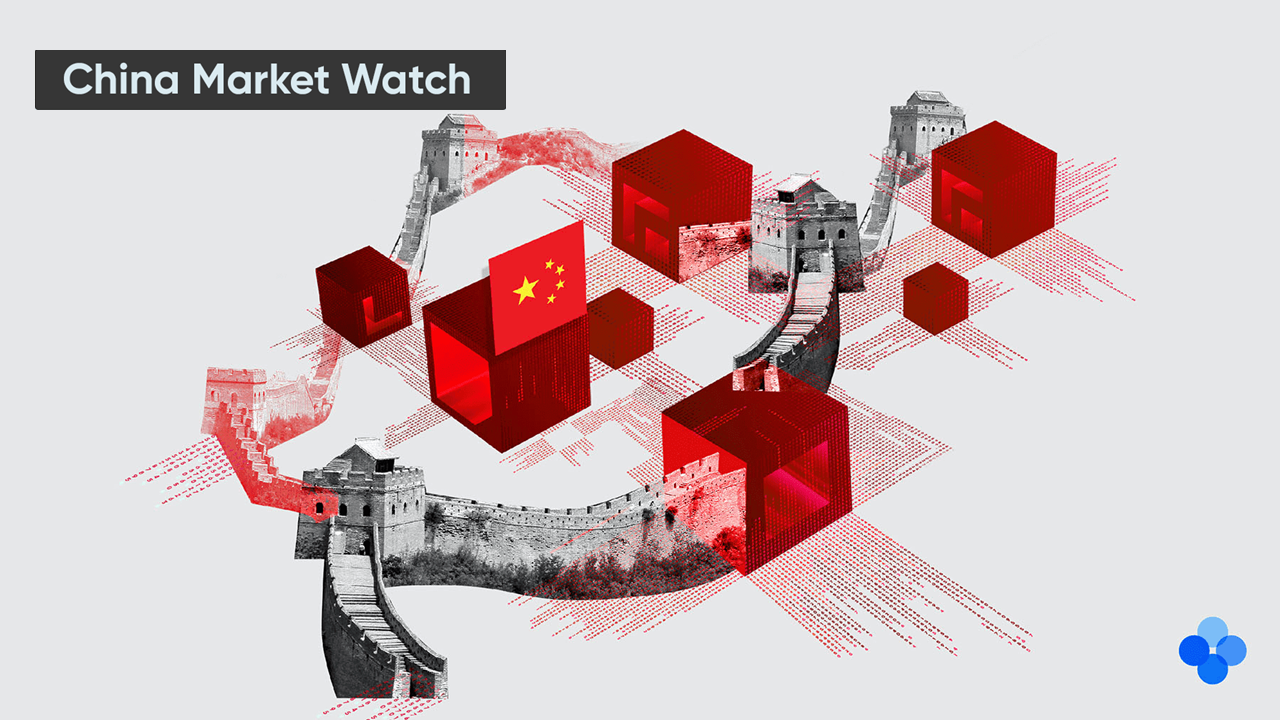 It's been a busy week in the cryptocurrency spheres of China and Hong Kong. Digital Currency Electronic Payment, the official digital currency of China, continues to draw headlines in the country after the People's Bank of China partnered with the Shenzhen government to distribute DCEP "red packets" to 50,000 citizens through a lottery. Meanwhile, cryptocurrency exchanges and miners are gearing up for the official launch of Filecoin on Oct. 15.
Here is everything you might have missed regarding these stories, and more, in this week's edition of OKEx Insights' China Market Watch.
DCEP red packets distributed to Shenzhen citizens
The People's Bank of China partnered with the Shenzhen government to distribute red packets of DCEP to 50,000 citizens through a lottery, according to an announcement on Oct. 8. Each red packet was worth 200 RMB.
The distribution of DCEP red packets was completed on Oct. 11, and recipients may spend their gifted DCEP at 3,389 designated merchants in Shenzhen's Luohu district.
Key takeaways
This is the first public trial for citizen DCEP spending in China. Walmart, Sinopec and Vanguard are among the top merchants that such spenders can shop at in Shenzhen's trial.
Citizens may also spend their DCEP in Shenzhen's metro.
Recipients need to spend their DCEP before Oct. 19 and cannot transfer their DCEP to their personal bank account. Unspent DCEP will be collected by the government after the expiration date.
Filecoin's official launch widely anticipated in China
The Chinese cryptocurrency community is looking forward to the official launch of Filecoin — which is expected to take place on Oct. 15, when the mainnet has reached block height 148,888.
Cryptocurrency exchanges — such as OKEx — are gearing up to list Filecoin's token, FIL, immediately after the official mainnet launch. Filecoin launched its testnet, "Space Race," in late August, which gathered 230 pebibytes of storage power from 360 miners worldwide.
Key takeaways
As a decentralized file-storage provider, Filecoin first gained widespread attention during its $257 million ICO in 2017. There have since been multiple delays in the launch of the project's mainnet.
A consortium of miners and venture capitalists in China, led by Filecoin mining company MIX Group, are not satisfied with the reward structure of FIL mining and threatened to fork Filecoin in mid-September.
WeBank's FISCO BCOS speeds up health code conversions
The Chinese government already enabled the conversion between the "Guangdong health code" and the "Macau health code" in May. However, the conversion was inefficient due to slow verification times and data privacy issues.
The pain points of the health code conversion have recently been addressed by WeBank's FISCO BCOS blockchain. Said blockchain applies cryptography to health data, which enhances the transparency of health data transfers and removes intermediaries for data validation.
Key takeaways
FISCO BCOS is an open consortium blockchain that aims to facilitate collaboration in enterprise blockchain use. It is developed by an open-source working group, which includes WeBank, Tencent and Huawei.
With the help of FISCO BCOS, the health code conversion time has been massively reduced from 1 minute 40 seconds to less than 3 seconds.
Ant Group's IPO probed over potential conflict of interest
This week, the stock markets in China and Hong Kong saw modest increases. As of press time, the Shanghai SE Composite and CSI 300 are currently trading at 3,341 and 4,807 — with a weekly gain of 2.1% and 2.7%, respectively. In Hong Kong, the Hang Seng Index gained 1.7% this week and currently stands at 24,655.
This week, stock market participants turned their attention to the regulatory probe of Ant Group's initial public offering. The Chinese Securities Regulatory Commission is looking into a potential conflict of interest, with reports that users can purchase five Chinese mutual funds to invest in the IPO.
Key takeaways
The CSRC published its latest guideline, effective Oct. 1, which warns that mutual fund distributors should avoid conflicts of interests arising from the sale of products to their other existing and potential businesses. This may be applicable in the case of Ant Group.
The approval from the CSRC is required for the dual listing in Hong Kong and Shanghai. The delay has forced Ant Group to postpone the hearing with Hong Kong's stock exchange — the last step of the approval process for the listing in Hong Kong.
---
Disclaimer: This material should not be taken as the basis for making investment decisions, nor be construed as a recommendation to engage in investment transactions. Trading digital assets involve significant risk and can result in the loss of your invested capital. You should ensure that you fully understand the risk involved and take into consideration your level of experience, investment objectives and seek independent financial advice if necessary.
---
OKEx Insights presents market analyses, in-depth features, original research & curated news from crypto professionals.