Ripple lawsuit, Ethereum 2.0, BTC all-time highs and PayPal — 2020 Roundup
This year's last News of the Week takes a look back at 2020's biggest crypto stories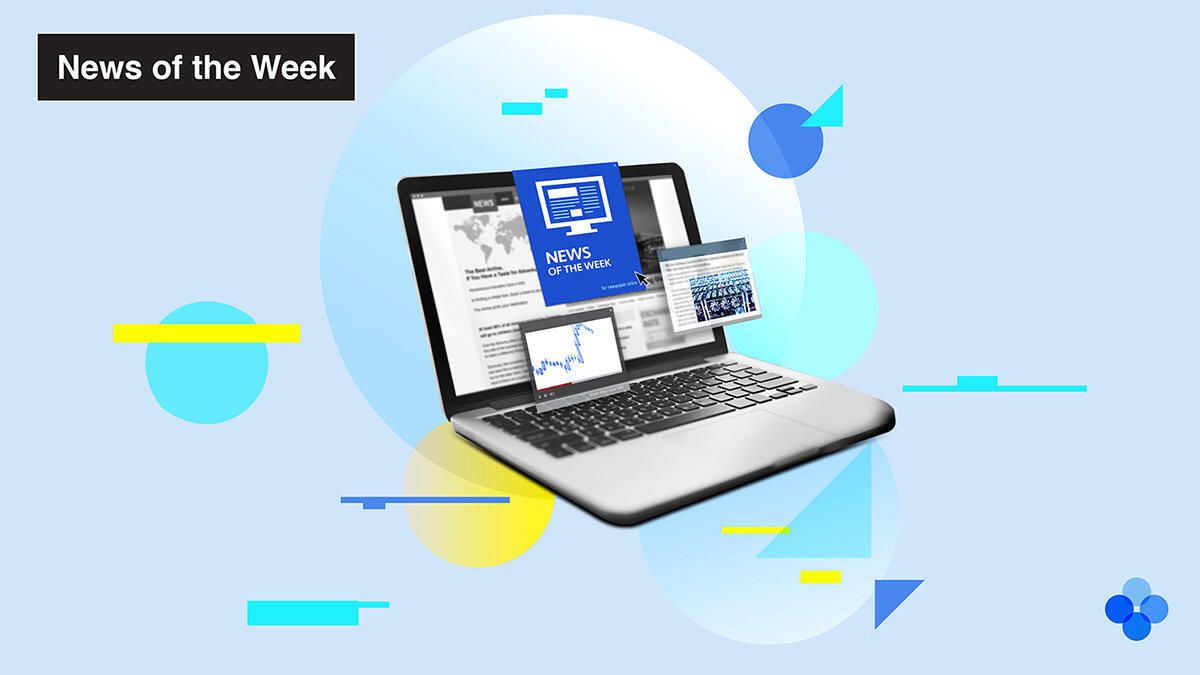 It's been an eventful year in the world of Bitcoin, blockchain, fintech and cryptocurrencies — right up to the final weeks of 2020.
This year, we saw BTC reach new all-time highs following Bitcoin's block-reward halving, Etheruem 2.0 successfully launch, PayPal enter the cryptocurrency space and Ripple get sued by the United States Securities and Exchange Commission.
Here's a brief wrap-up of all the biggest crypto stories from the tumultuous year of 2020.
Ripple sued by SEC for illegal securities offering, XRP in freefall
The first news story on this list also happens to be the most recent, having taken place only this week.
After years of speculation that such an event might happen, the U.S. Securities and Exchange Commission has officially filed a lawsuit against fintech company Ripple, CEO Brad Garlinghouse and co-founder Chris Larsen for allegedly conducting an unregistered securities sale to the tune of $1.3 billion, starting in 2013.
The unregistered securities in question are the company's cryptocurrency coins, XRP, which were allegedly both sold to global investors and distributed in exchange for services.
Key takeaways
The question as to whether or not XRP — the fourth-ranked cryptocurrency — is a security has existed for many years. The lawsuit from the SEC may put that debate to rest, forever.
The high-profile legal battle will likely open the floodgates for regulators to file lawsuits against other cryptocurrency companies that offered their own coins or tokens in a similar manner.
The price of XRP is in freefall, and delistings from major cryptocurrency exchanges seem imminent.
Ethereum 2.0 successfully launches, $1 billion in ETH locked
After years of waiting, the much-anticipated protocol upgrade for Ethereum — called Ethereum 2.0 — launched in December. The network upgrade introduces proof-of-stake to the formerly proof-of-work-only network.
Key takeaways
The development of Ethereum 2.0 has been a long and tortuous one. As such, the successful launch of its Phase 0 is a major victory for the leading smart-contract platform.
More than $1 billion in ETH has already been locked in Ethereum 2.0's deposit contract — with more expected, as time progresses.
ETH locked into Ethereum 2.0 will not be available for selling on the open market for an extended period of time — something that may affect the leading altcoin's market dynamics.
PayPal officially enters — and validates — crypto space
Payments giant PayPal finally entered the cryptocurrency market in October when the company announced that the purchase and sale of select cryptocurrencies would be offered through the platform.
Key takeaways
The news that PayPal entered the cryptocurrency space caused a price surge in the markets — pushing BTC past $12,000.
Fintech competitors Revolut and Square's Cash App were likely driving forces behind PayPal's decision to offer crypto brokerage services.
PayPal's acceptance of BTC and other cryptocurrencies represents a major step toward both mainstream adoption and validation.
Bitcoin halving followed up by new all-time high prices
As scheduled, Bitcoin underwent its block-reward halving in May of this year — cutting the steady supply of newly mined BTC in half. By Dec. 17, the leading cryptocurrency breached its previous all-time price high across global exchanges and has since entered price discovery.
Key takeaways
Though the Bitcoin halving event was by no means a surprise, it coincided — as many expected — with a bullish trend for the foremost cryptocurrency as the supply side was significantly cut. In fact, one investor alone began purchasing more BTC on a monthly basis than was even mined.
Looking past the fanfare, the fact that BTC has recovered from a high-profile crash and subsequent bear market in 2018 to surpass the top of its previous "bubble" will go a long way in solidifying the idea that Bitcoin is here to stay.
Institutional investment officially bulls into BTC market
2020 has been a year filled with institutional investment into the cryptocurrency space and, primarily, BTC.
Though the trend was largely started off by famous macro investor Paul Tudor Jones, it was really MicroStrategy that garnered all of the headlines through a series of bold and public BTC purchases. To date, the business intelligence firm holds 70,470 BTC — worth over $1.6 billion, as of the time of this writing — in its treasury reserve.
Massachusetts Mutual Life Insurance Co., which has $235 billion in its general investment account, also purchased $100 million in BTC in December.
Key takeaways
Those who were around in 2018 remember well the sentiment that, someday, institutional investors would come to the BTC market. 2020 turned out to be the year that they arrived in force, and 2021 may well see even more big-money players enter the market.
MicroStrategy's BTC was all purchased at an average of $15,964 per coin. Assuming the price of the leading cryptocurrency does not revisit those levels, the company's investment strategy may go down as one of the best in the history of investing. However, should the price of BTC collapse for some unforeseen reason, the firm would likely be in some seriously hot water.
---
OKEx Insights presents market analyses, in-depth features, original research & curated news from crypto professionals.