Square invests in BTC, McAfee gets arrested and Revolut increases crypto business
The week's biggest stories from the cryptocurrency world that you may have missed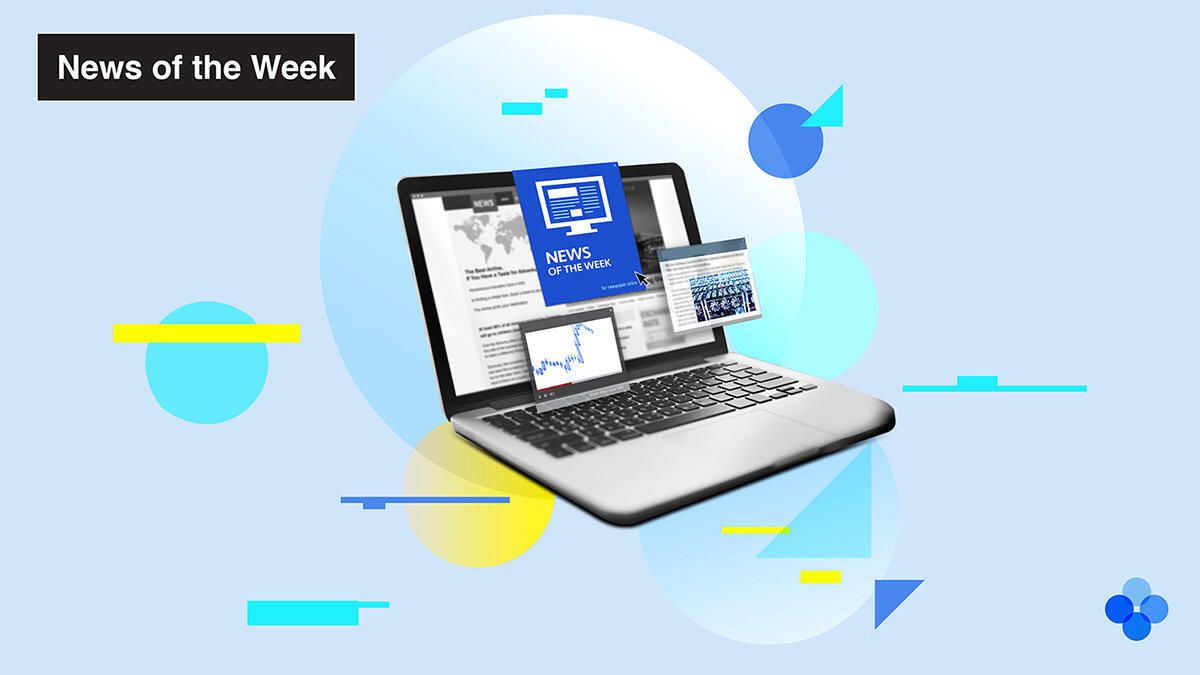 This week saw many notable stories from the cryptocurrency world. We learned that one major financial services company allocated $50 million into BTC, one major crypto proponent was arrested for tax evasion, and one famous fintech bank is moving further into the digital currency space. Meanwhile, central banks around the world are closely examining CBDCs.
Here's everything you need to know about these stories, and more, in this week's edition of OKEx Insights' Crypto News of the Week.
Jack Dorsey's Square allocated $50 million into BTC
Square, an American financial services company owned and operated by Twitter CEO and co-founder Jack Dorsey, announced on Thursday that it has allocated 1% of its assets into the native currency of the Bitcoin network, BTC. 
The investment totals 4,709 coins and equates to approximately $50 million.
Key takeaways
Square's investment in BTC comes after business intelligence and software company MicroStrategy invested some $425 million into the first and foremost cryptocurrency — signaling a potential trend of corporations increasingly putting BTC on their books. 
Square's investment was notably made, in part, because it believes in the power of cryptocurrency. The company stated that "cryptocurrency is an instrument of economic empowerment and provides a way for the world to participate in a global monetary system, which aligns with the company's purpose." Square CFO Amrita Ahuja also noted that the company "believe[s] that bitcoin has the potential to be a more ubiquitous currency in the future."
The announcement provoked modest gains in both the price of BTC and shares in Square.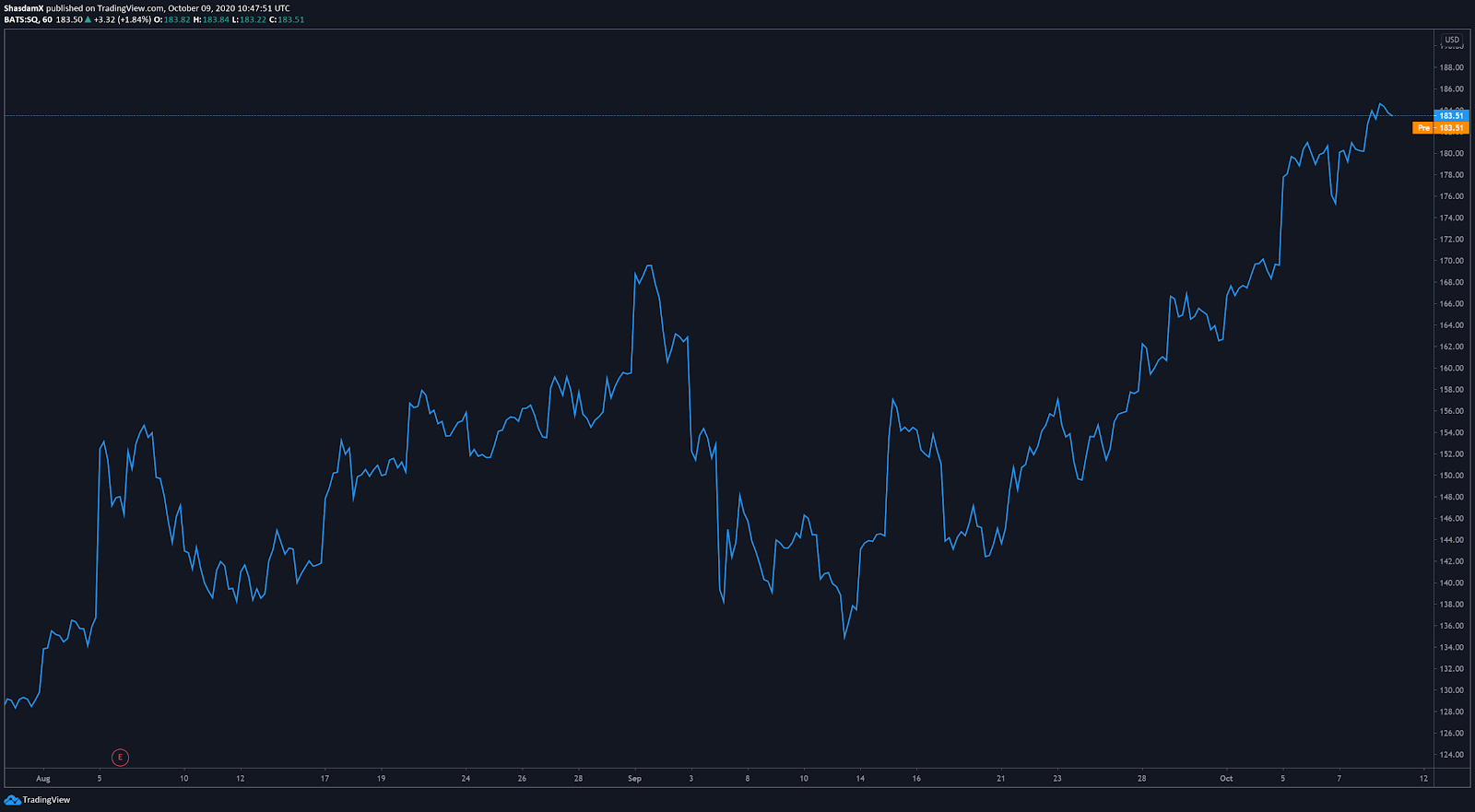 John McAfee arrested for tax evasion and sued for pumping ICOs
English-American software magnate and cryptocurrency proponent John McAfee was arrested in Spain this week for alleged tax evasion and willful failure to file tax returns — charges which could see the always-controversial figure spend five years in prison.
Additionally, the United States Securities and Exchange Commission is suing McAfee for allegedly engaging in undisclosed and paid promotional activity for seven initial coin offerings in 2017 and 2018 — pump tactics that allegedly netted him $11.6 million in BTC and ETH, as well as $11.5 million in tokens.
Key takeaways
McAfee is no stranger to controversy and is highly active on Twitter, and one might argue that the charges being levied against him are not particularly shocking. During the 2017–2018 cryptocurrency market bubble, single tweets from McAfee's account mentioning a project would result in near-instantaneous price pumps for the coin or token — and it was essentially common knowledge that he was promoting projects for pay.
The libertarian and former presidential candidate has also made his largely anti-government stances very public on social media — in ways, one might argue, that were provocative toward the SEC.
Central banks publish core principles of CBDCs
The central banks of Canada, the United Kingdom, Japan, Sweden and Switzerland have joined the Federal Reserve, the European Central Bank and the Bank for International Settlements in publishing a report that aims to lay out how national digital currencies may improve monetary policy implementations.
The report is titled "Central Bank Digital Currencies: Foundational Principles and Core Features" and discusses "core principles" for how central bank digital currencies should be designed.
Key takeaways
The banks claim that CBDCs should not replace cash and other currently existing payment types; rather, they should work alongside them — a belief we've already heard from the ECB.
CBDCs should also "do no harm" to monetary and financial stability, according to the report, while also fostering innovation and efficiency.
The report from the group of predominantly Western central banks comes on the heels of China's successful pilot program for its own digital currency, DCEP.
Revolut becomes crypto-security firm Fireblocks' 100th customer
London-based fintech firm Revolut is joining forces with digital asset security firm Fireblocks in an effort to rapidly create new crypto-related features.
As of press time, it is currently unclear exactly what new features or products will be offered by the partnership.
Key takeaways
Revolut is no stranger to cryptocurrency. The digital bank currently has 13 million customers and provides exposure to BTC, Ether (ETH), Litecoin (LTC), XRP, Bitcoin Cash (BCH) and Stellar lumens (XLM).
Revolut currently holds all digital assets on its users' behalf and does not allow for cryptocurrency withdrawals — something that could potentially change in the future, given that Fireblocks has claimed that it will help the company in "securing the payment railways for digital asset transfers."
Ethereum's average hash rate hits new all-time high
The 24-hour average hash rate of the Ethereum network reportedly hit a new all-time high this week, following a summer-long surge in industry interest over decentralized finance.
According to Glassnode, the network's processing power crossed 250 t/s — an 80% increase, year-to-date.
Key takeaways
The increased hash rate on the Ethereum network signals that more miners are working to mint new Ether — demand that is almost certainly being driven by continued interest in current and future Ethereum-based DeFi projects, as ETH is used to pay transaction fees.
Last month, miners on the Ethereum network saw more rewards from gas fees than block rewards — a historical first for the foremost altcoin.
Naturally, the Ethereum network is more secure than ever — as an increased hash rate directly correlates to increased security.