Why PayPal and Venmo are a bigger boost to crypto adoption than Revolut
PayPal's crypto entrance is set to boost both retail and merchant cryptocurrency adoption — Market Watch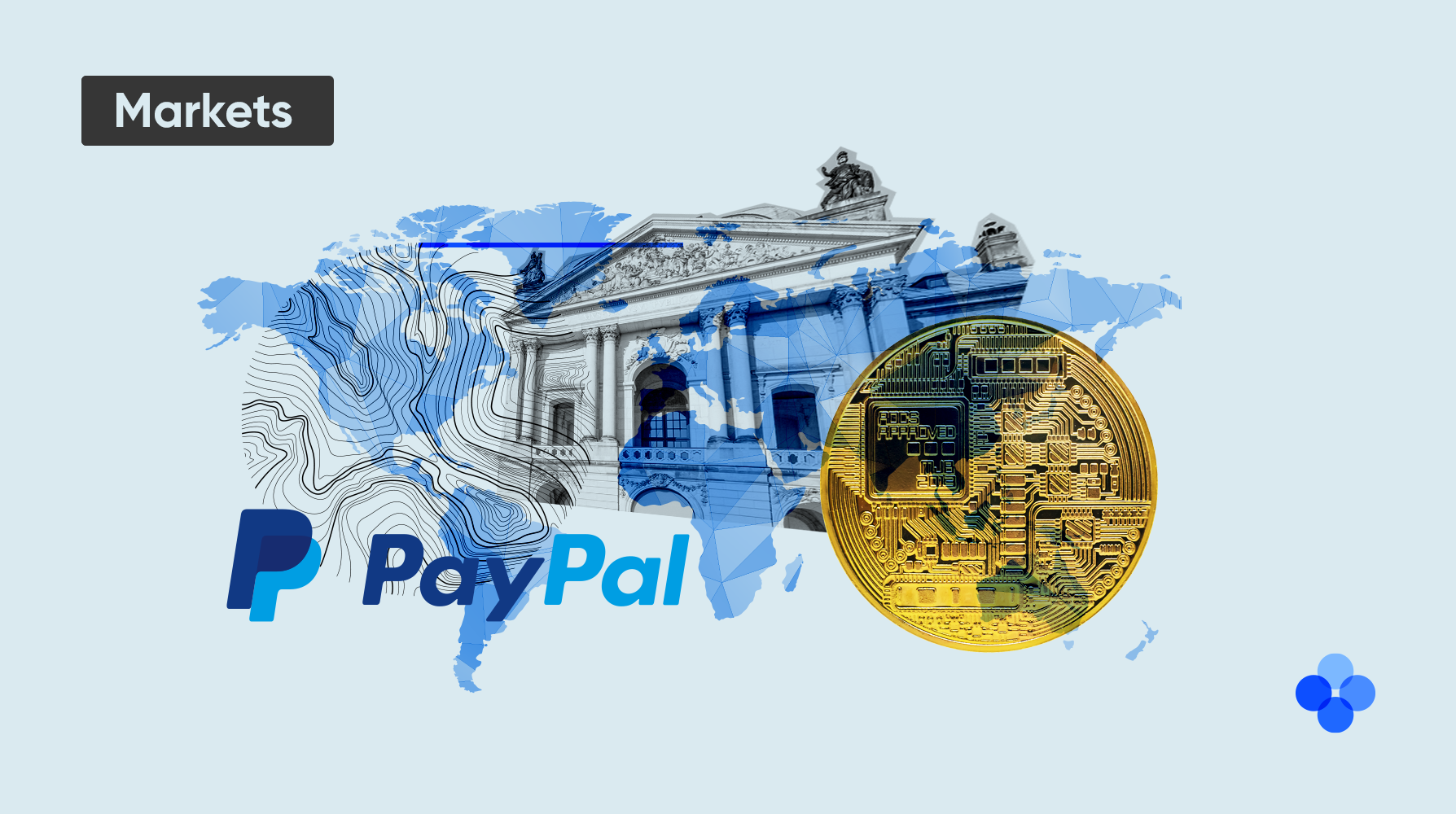 When it comes to mass adoption, Bitcoin (BTC) and other cryptocurrencies received a major boost this week after PayPal Holdings Inc., the online payments giant that has a $239 billion market capitalization, announced the addition of four major cryptocurrencies to its product offerings. Starting in 2021, users can buy, hold and sell cryptocurrency directly from their PayPal account.
Following PayPal's announcement, the price of BTC and many altcoins rose significantly. 
As stated by PayPal, the surging interest toward digital payments — driven by COVID-19 and the development of central bank digital currencies, or CBDCs — accelerated the company's adoption of cryptocurrencies.
The four supported cryptocurrencies — BTC, Ether (ETH), Bitcoin Cash (BCH) and Litecoin (LTC) — will be made available first to users in the United States in the coming weeks and are expected to extend to Venmo and select international markets in the first half of 2021.
PayPal's crypto strategy, in brief
PayPal stated that customers will be able to use cryptocurrency holdings to fund their purchases with 26 million merchants worldwide. To provide a seamless experience, no service fee is charged for the buying or selling crypto through the end of the year. Additionally, no fees will be charged for holding cryptocurrency in a PayPal account. The company also ruled out any conversion fees between cryptocurrency and fiat. Likewise, on the merchant's side, PayPal does not impose any additional integrations or fees on accepting crypto payments.
PayPal has also been granted a conditional BitLicense by the New York State Department of Financial Services. Additionally, PayPal has continued to expand its crypto strategy through partnerships with custodians. It has been reported that PayPal is exploring the acquisition of Bitcoin custodian BitGo Inc. for its custodial services.
There are limitations to PayPal's crypto offerings, however. Users cannot deposit or withdraw cryptocurrency in and out of their accounts — meaning they can only hold cryptocurrencies bought through their PayPal account.
Finally, Meltem Demirors, the chief strategy officer at CoinShares, believes that PayPal may launch its own digital currency in the next six to 12 months.
Venmo's millennial market may be the key to mass adoption
While PayPal has 346 million active users, as of Q2 2020, its subsidiary, Venmo, has the highest potential to boost the mainstream adoption of cryptocurrency. 
Venmo is a mobile peer-to-peer payment app with 52 million users that dominates the mobile payments market among American millennials — among whom BTC has gained popularity. Of this demographic, 59% reportedly believed cryptocurrencies are positive innovations in financial technology. Moreover, 17% of millennials reportedly owned cryptocurrencies. Additionally, JP Morgan Chase recently noted that millennials' preference for BTC over gold is the key driver for the digital currency's long-term price appreciation potential. 
Revolut's crypto success story
Revolut's adoption of cryptocurrency services may act as a reference case for PayPal. The digital bank first launched its cryptocurrency services in 2017 and allowed users to purchase and trade BTC, LTC and ETH. The firm later extended its crypto offerings to BCH, XRP and Stellar lumens (XLM). The crypto offerings were initially available for European customers before Revolut extended them to U.S., Japanese and Australian customers in 2020. 
Revolut has seen a notable increase in cryptocurrency trading since the COVID-19 outbreak. Over 30% of Revolut's 10 million users have traded cryptocurrencies in the app. The growth is most notable in April 2020, when there was a 68% monthly increase of users trading cryptocurrencies and a 63% monthly increase in the average value of each cryptocurrency trade. 
Cryptocurrency remains the core component of Revolut's business. As indicated by the company's annual report, its cryptocurrency holdings rose from GBP 37 million to GBP 93.8 million in 2020.
Retail adoption of crypto sees modest growth
From PayPal's crypto announcement to Square's $50 million Bitcoin investment, institutions have seen growing interest in cryptocurrencies. However, cryptocurrency adoption among retail merchants remains limited — though data from Coinmap shows that there was a short surge of retail merchants accepting cryptocurrencies in March that was, most likely, caused by COVID-19. Since then, the number of crypto payment venues has seen modest growth, with 19,072 crypto payment venues listed, to date.
While the retail adoption of cryptocurrencies has grown slowly in 2020, the PayPal announcement can be a game-changer by allowing digital currencies to reach 26 million PayPal merchants. Henri Arslanian, PwC's global crypto leader, told OKEx Insights:
"Whilst other payment firms in the U.S, like Robinhood or Square, already offered access to crypto, PayPal is by far bigger and more international."
---
Disclaimer: This material should not be taken as the basis for making investment decisions, nor be construed as a recommendation to engage in investment transactions. Trading digital assets involve significant risk and can result in the loss of your invested capital. You should ensure that you fully understand the risk involved and take into consideration your level of experience, investment objectives and seek independent financial advice if necessary.
---
OKEx Insights presents market analyses, in-depth features, original research & curated news from crypto professionals.